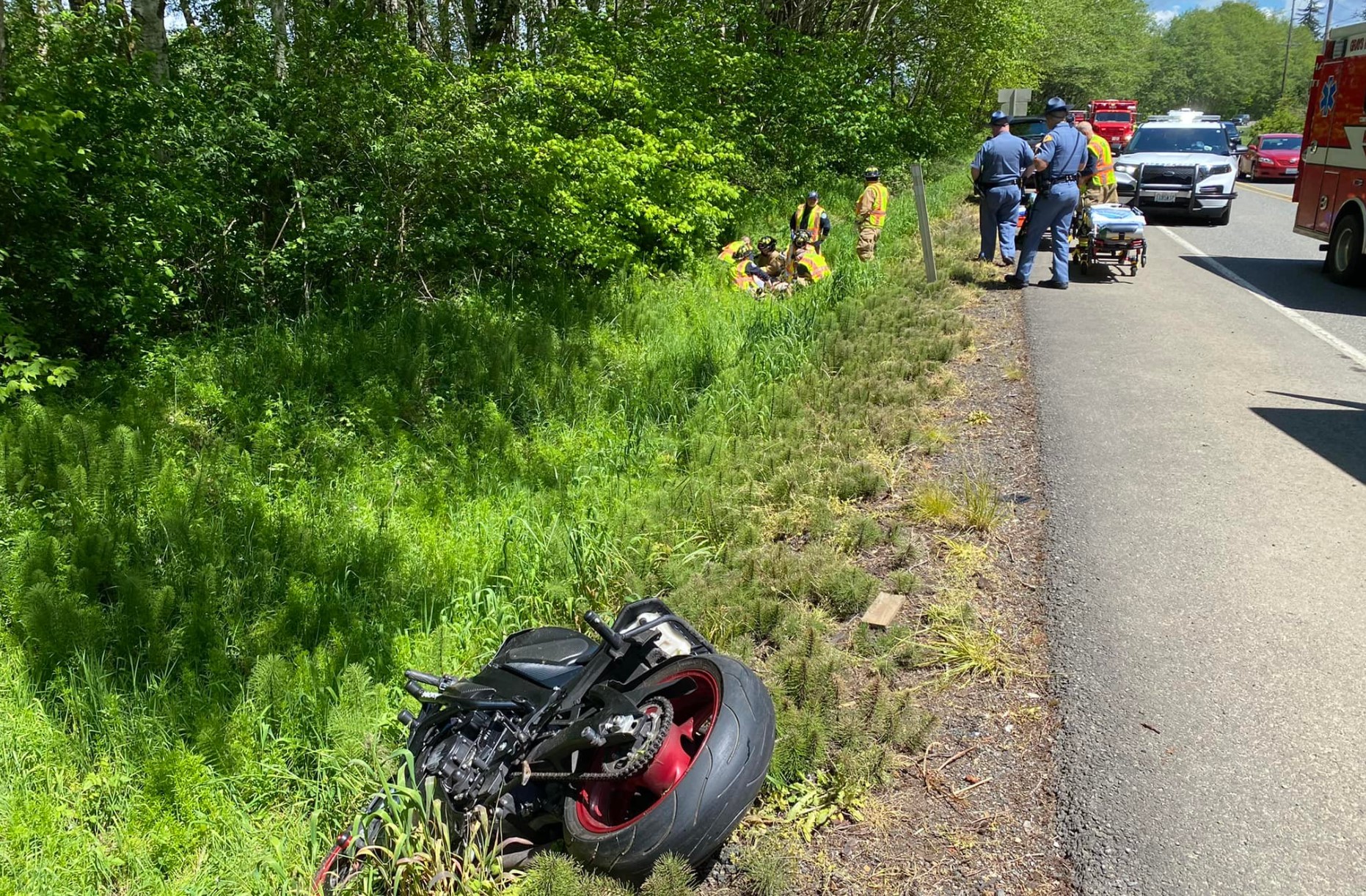 Image Credit: Grays Harbor Fire District 2 Social Media
Washington State Patrol says that a 36-year-old Seattle man sustained serious injuries after a collision while riding his motorcycle at a high-speed rate on Saturday afternoon on State Route 107 4 miles south of Montesano.
The incident occurred at 1:00 pm on State Route 12 near the Brady scales when a red and black motorcycle had been reported westbound State Route 12 near Montesano at a high rate of speed. The motorcycle had passed a county deputy at speeds over 100 MPH. He was then observed by multiple other officers going at speeds at least 130 MPH and took the State Route 107 exit traveling south towards US 101.
No law enforcement agencies attempted to pursue the motorcycle (current laws do not allow officers to do so).
At 1:04 PM a motorcycle collision was reported on southbound State Route 107 near milepost 4. Law enforcement officers confirmed the motorcycle and rider involved in the collision was the same as reported and observed on state route 12.
The rider was transported to Summit Pacific in Elma, where fire crews had already requested Airlift to Tacoma General for his injuries.
The cause of the collision was determined to have been caused by excessive speed, and he is being charged with eluding and reckless driving.