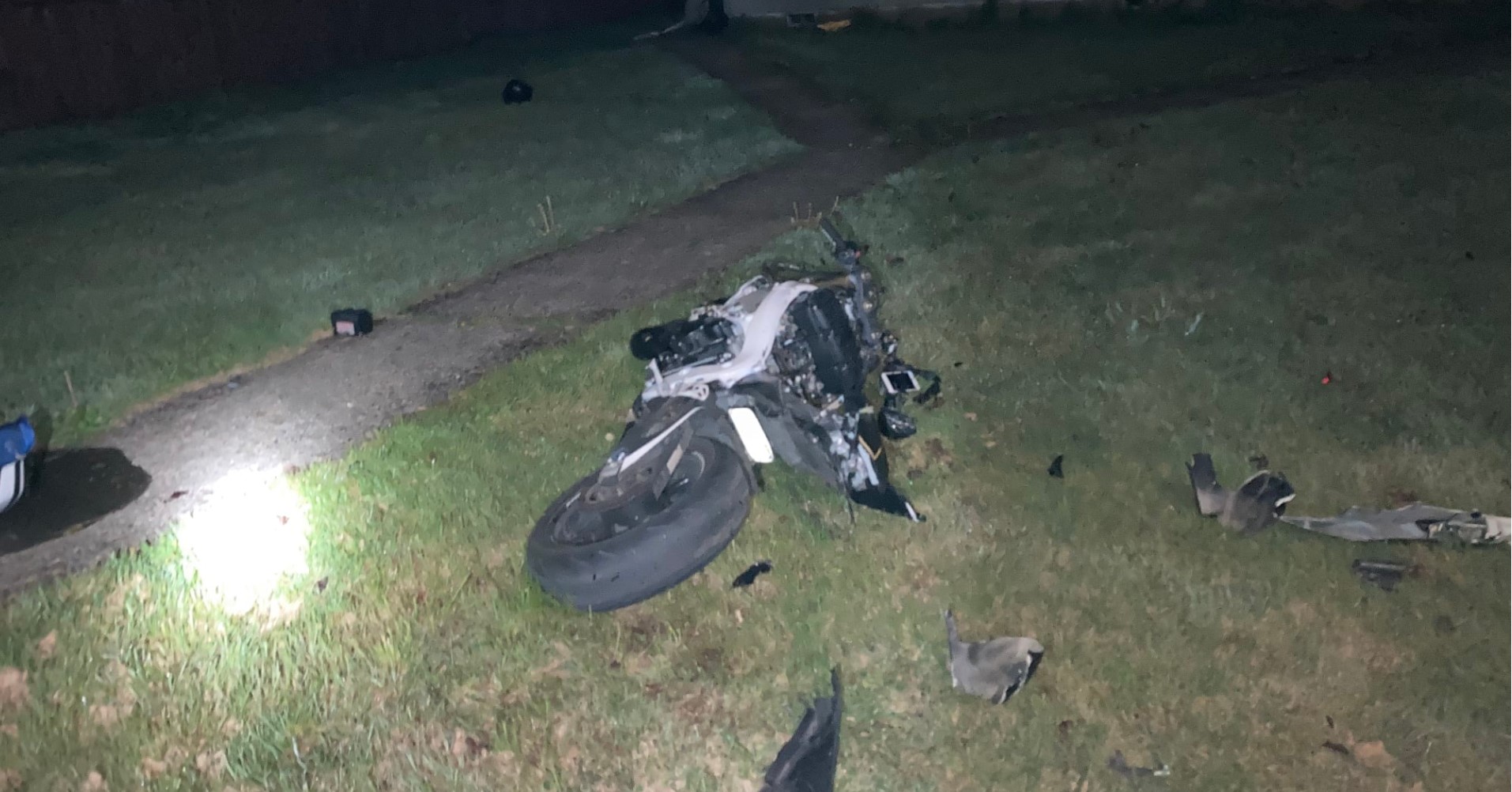 On April 28, 2022 at approximately 1:32 AM, Hoquiam officers were advised that an Aberdeen PD officer had just attempted to stop a motorcycle on Port Industrial Road when it took off from him, blacked-out with no lights on.
Under the current state law on vehicular pursuits, the APD officer was unable to pursue or attempt to stop the motorcyclist. Therefore, the APD officer terminated his attempt to stop the rider and advised the motorcycle was last observed heading west toward Hoquiam at a high rate of speed.
Within only a few minutes, Hoquiam officers were dispatched to a motorcycle versus fence collision on Bay Avenue near 28th Street.
As HPD units arrived, a resident told them the motorcycle rider had taken-off running toward an alley as the police were approaching the scene.
Officers immediately searched the area and located the suspect crouched hiding behind a parked vehicle in a nearby alley; he said he was injured in the crash and had an obvious injury to one hand.
The suspect was identified as a 27-year-old Thurston county man. He was escorted out of the alley where paramedics could attend to the suspect's injuries sustained from the collision.
Further investigation found that the motorcycle had been reported stolen from Seattle in August 2021; the license plate on the motorcycle was switched from another motorcycle.
The suspect is a registered sex offender with a felony warrant for his arrest from Jefferson County for failing to register; he also was wanted on a felony probation violation from the Department of Corrections.
In a backpack at the crash scene, officers recovered a cell phone, suspected methamphetamine, digital scales and a pipe.
The suspect was transported by Hoquiam paramedics to GH Community Hospital for treatment of his injuries; if cleared, he will be arrested on the felony DOC warrant.
HPD officers are submitting the suspect to the county prosecutor for new felony charges for possession of a stolen vehicle; he was also cited for several traffic offenses, including hit and run and driving while license suspended or revoked in the second degree, into Hoquiam Municipal Court.