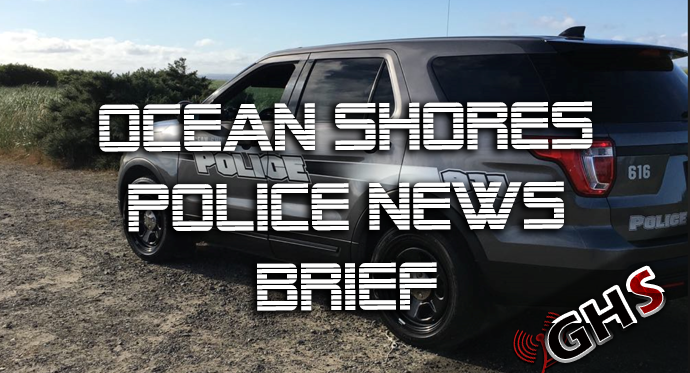 Just after 3:00 Thursday afternoon, April 21st, OSPD and OSFD were dispatched to the North Jetty for a report of a man that fell after being struck by a wave while walking among the jetty rocks. The man sustained a leg injury from the fall, and he was unable to get safely back to the beach. As he was a large man, bystanders were unable to carry him off of the rocks and out of danger from any additional incoming waves.
OSPD Sergeant Iversen and GHCSO Deputy Barbo assisted several OSFD personnel with the difficult task of lifting the male using a soft stretcher from the precarious position he was in among the rocks. The OSFD Humvee was brought to the edge of the rocks to transport the man from there to an ambulance waiting in the parking lot. Just as rescuers carried the man to the beach and the waiting Humvee, a "sneaker wave" came upon them. While the rescuers were able to keep themselves and the man from being overtaken by the wave, the Humvee had to quickly retreat to avoid being overwhelmed.
Let this be a reminder that the jetty rocks (and sneaker waves) can be dangerous. Please be very careful while walking on the rocks, and avoid turning your back to the ocean when walking near the edge of the water.