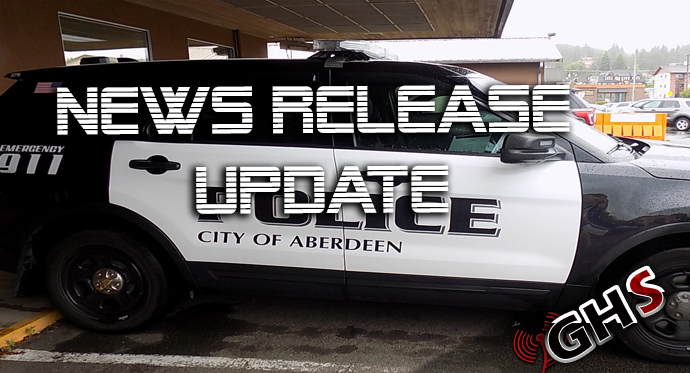 A 40-year old Aberdeen man is in custody this morning at the Aberdeen City Jail for arming himself with a .9 mm pistol and threatening his family. At 12:10 pm on Wednesday afternoon, Aberdeen Police responded to a domestic violence call in the 200-block of W. 4th Street in Aberdeen. Officers contacted the victim who advised her long time boyfriend had armed himself with a pistol and threatened her and their children. The suspect fled the apartment minutes before Officers arrived.
Due to the uncertainty of the suspects location and the elementary school being across the street, the school was notified and went on lock-down status while Officers attempted to locate the suspect. Aberdeen Officers, with the assistance of the Grays Harbor Sheriff's Office, Hoquiam Police Department, Washington State Patrol, and the Cosmopolis Police Department contained and searched the area, the apartment complex, and checked other associated residences in attempt to locate the suspect. Video was later located from the area that confirmed the suspect fled the scene in a vehicle just prior to the officers arriving.
Officers were able to make contact with the suspect through his friends encouraging him to surrender peacefully to the police. The suspect subsequently arrived at the Aberdeen Police Department and turned himself in where he was booked into the Aberdeen City Jail for Assault 1st degree / Domestic Violence. The firearm has not been located at this time. The suspect's vehicle was located in an alley a short distance from the Aberdeen Police Department and was seized and is pending a search warrant.
If you are a victim of a domestic violence, please call the Domestic Violence Center of Grays Harbor at (800)-818-2194 / (360) 538-0733 or the National Hotline at 1-800-799-7233. If you are in immediate danger, call 9-1-1.