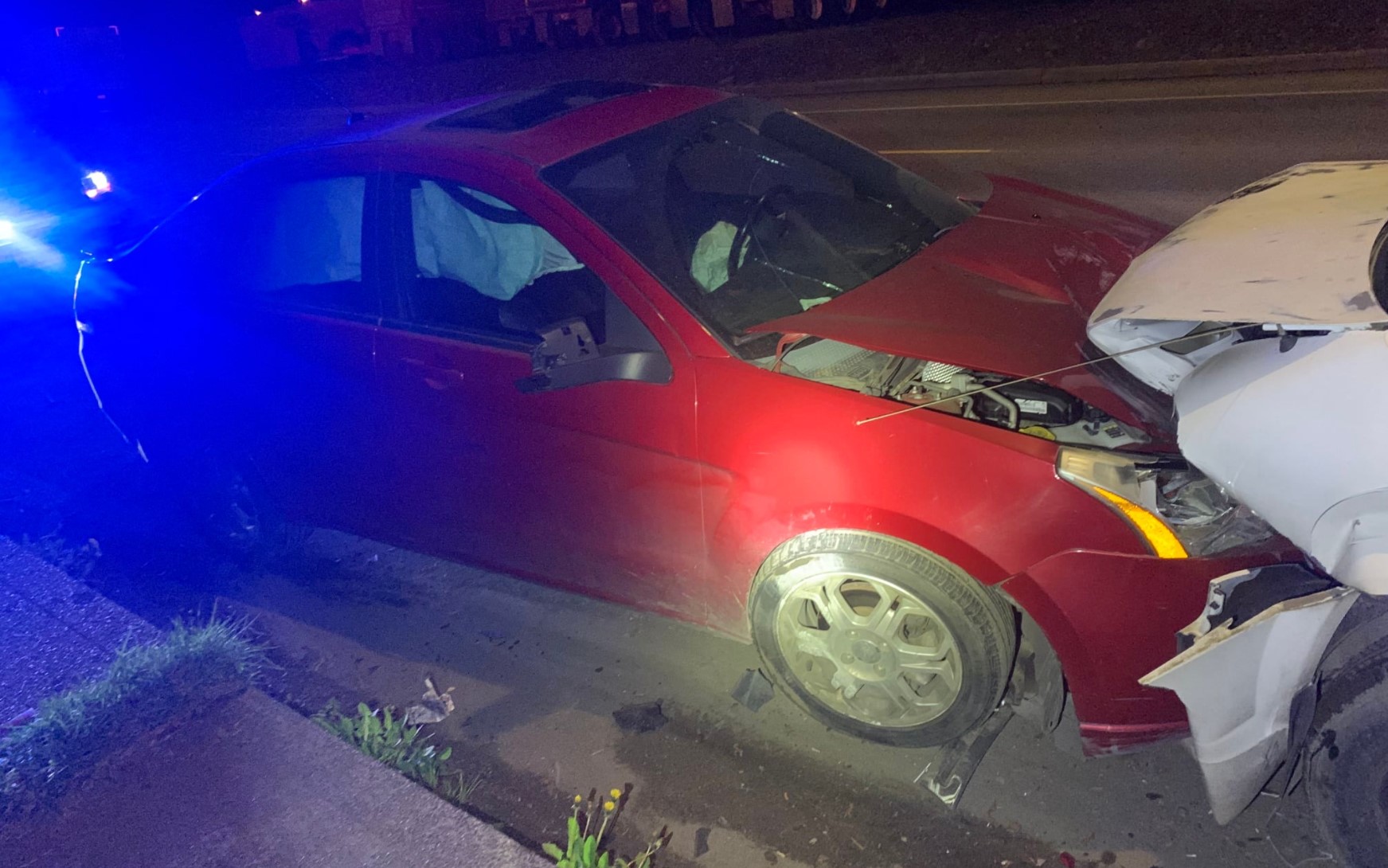 On March 31, 2022, just before 9 PM, Aberdeen officers were dispatched to a reported shoplift at a retail home improvement store on Port Industrial Ave. It was reported a male walked out with a "cart-full" of tools and loaded them into a maroon Ford Focus in the parking lot.
While the suspect was briefly away from the car, an employee was able to access the unlocked car and retrieve the stolen items.
But when the suspect returned to the vehicle, he accelerated out of the lot, almost striking two customers nearby.
As the customers gave chase, the suspect reportedly drove westbound on Port Industrial Road into Hoquiam at a high rate of speed.
The suspect was unable to negotiate the curve from Port Industrial onto Bay Avenue whereby the Ford Focus struck a parked Chrysler Sebring, which was pushed forward into Dodge Dakota pick-up, which was then pushed forward into an Acura RSX from the collision impact.
The suspect was observed immediately fleeing the scene by running north and jumping a fence behind a residence in the 2800-block of Bay Avenue.
The suspect was described as a white male, thinner build, wearing a white sweatshirt and black pants. Although officers searched the area, the suspect was not located at that time.
As Hoquiam officers investigated the collision, they noted a wing-window to the Ford Focus was broken out. Although there was a bent key in the ignition, the steering column appeared to be tampered with from underneath.
A check of the registration revealed it was listed as stolen out of Olympia. In addition to processing the collision scene, officers secured and recovered the stolen vehicle (which had obviously suffered significant damage in the collision, to include airbag deployment).
It is very concerning that criminal activity appears to be becoming more and more bold. Law enforcement is very concerned about this trend and the obvious impact to public safety in our communities.
JEFF MYERS, Chief of Police