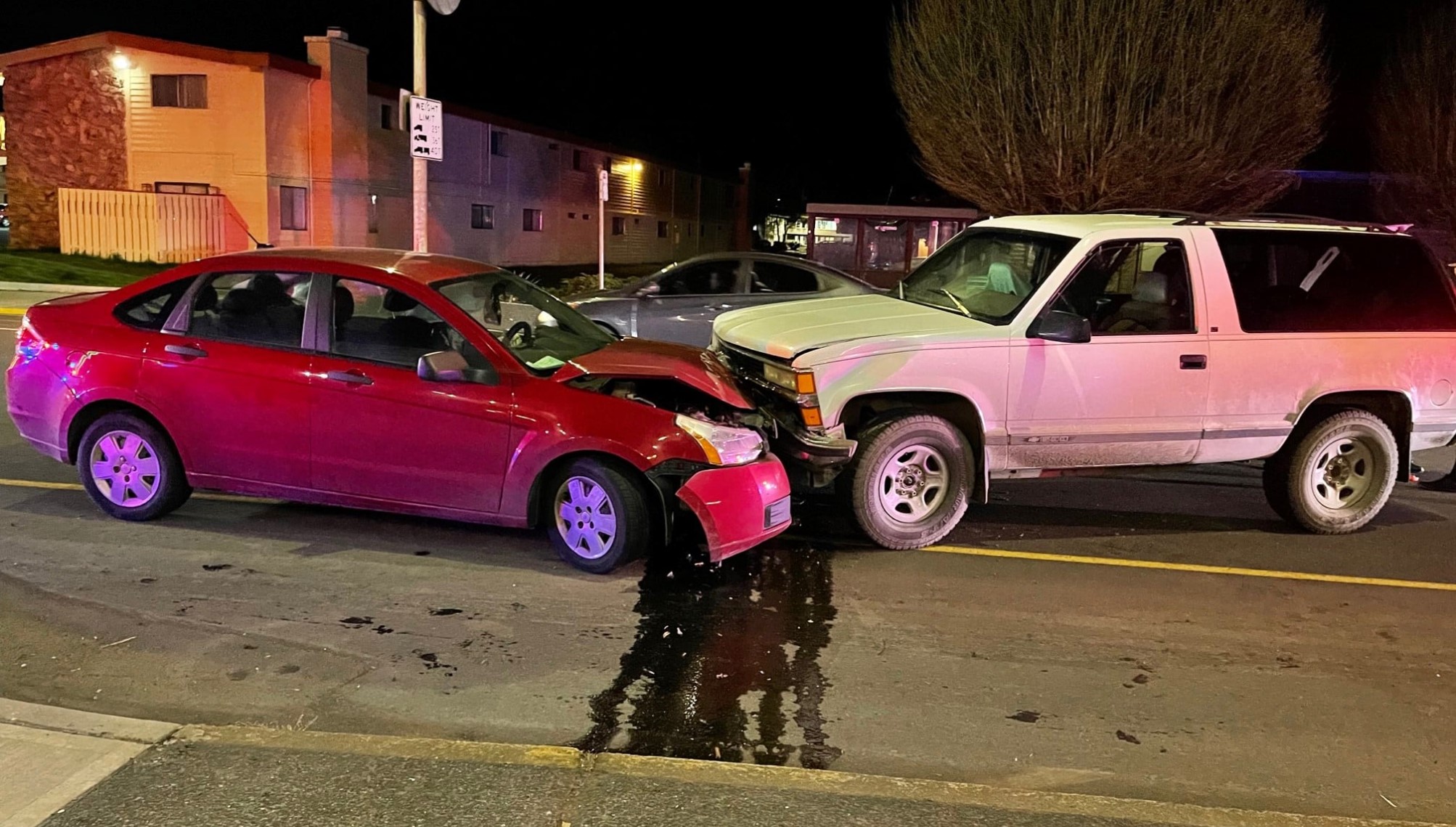 An out of the area DUI driver that had caused a wrong way head on collision was arrested for DUI on Friday Evening. While both cars were totaled there was no reported injuries.
On Friday, March 25th at about 8:45 p.m. personnel from the Hoquiam police and fire departments were dispatched to a head-on collision in the 900 block of Simpson Avenue.
Upon arrival officers found a 2011 Ford Focus, driven by a 22-year-old Kent man had gone the wrong way on Simpson Avenue and struck a 1995 Chevrolet Tahoe. The Tahoe was driven by a 26-year-old Shelton man who, along with his family, was returning home from a day at the beach in Ocean Shores.
All the occupants of the Tahoe, including two young children, were examined by Hoquiam Fire Department personnel. The children had been properly secured in their child safety seats and fortunately there were no injuries to anyone.
Both vehicles suffered extensive damage. After investigation, it was determined the driver of the Focus was intoxicated. He was arrested, processed for Driving Under the Influence, and subsequently booked into the Hoquiam City Jail on charges of DUI and Reckless Endangerment.