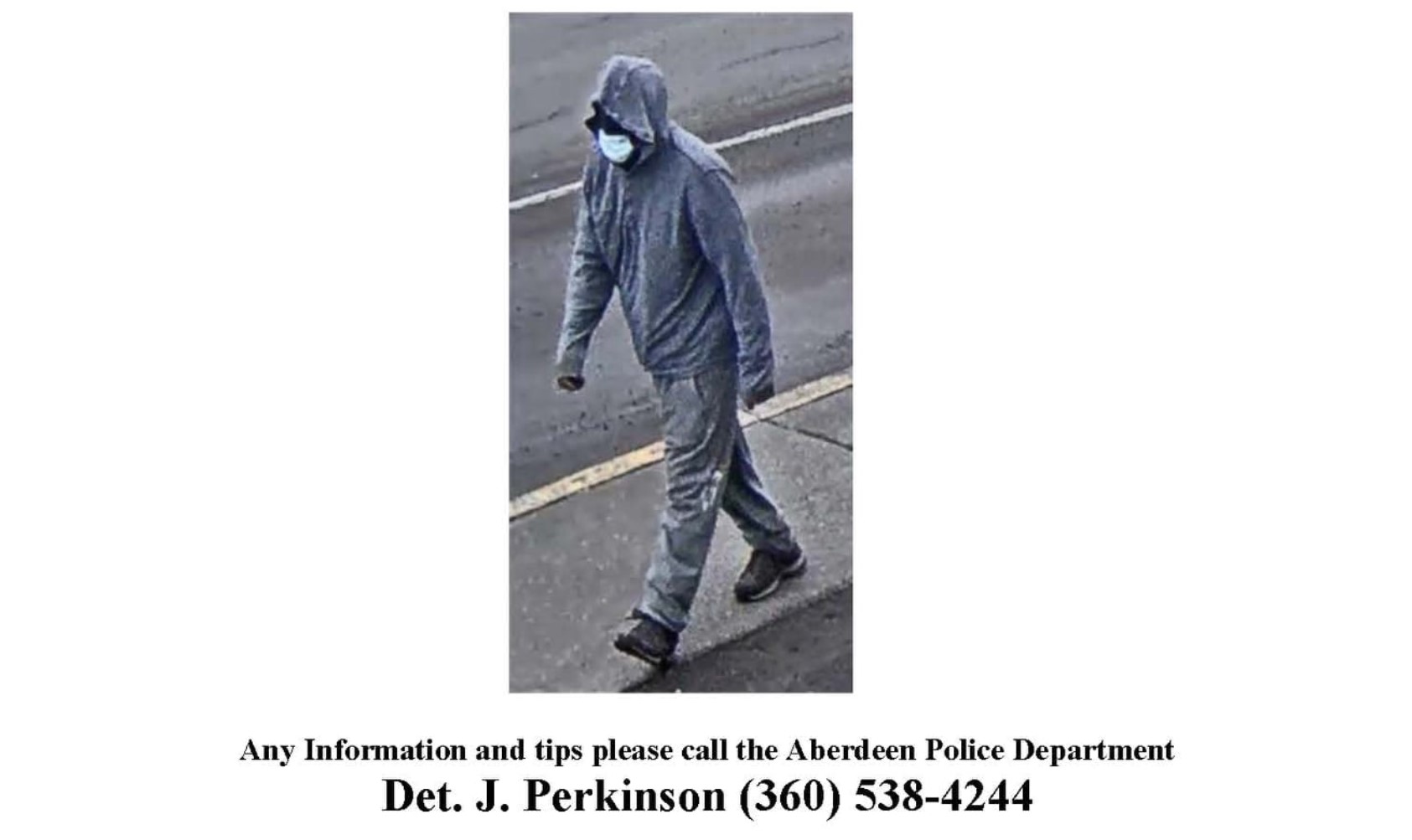 The Aberdeen Police Department has released a photo from surveillance video (so quality is what it is) searching for a robbery suspect that robbed the south side Subway on Boone St on March 8th
The incident took place on March 8th around 4:50 PM when a male subject entered into the Subway restaurant at 211 N Boone St on the Southside of Aberdeen and demanded money from the register. The suspect indicated that he was armed with a firearm concealed in his clothing.
No one was injured in the incident, and the suspect fled from the store on foot. During the investigation into this incident, it was learned that the suspect was spotted in the area of the Grays Harbor Inn in the 1700 block of S Boone St shortly before the robbery.
The Aberdeen Police Department is requesting the public help in identifying the suspect as it is believed that people in the area may know the person. They ask that you do not approach him, as he may be armed. Call the Aberdeen Police Department Detective J Perkinson 360-538-4244