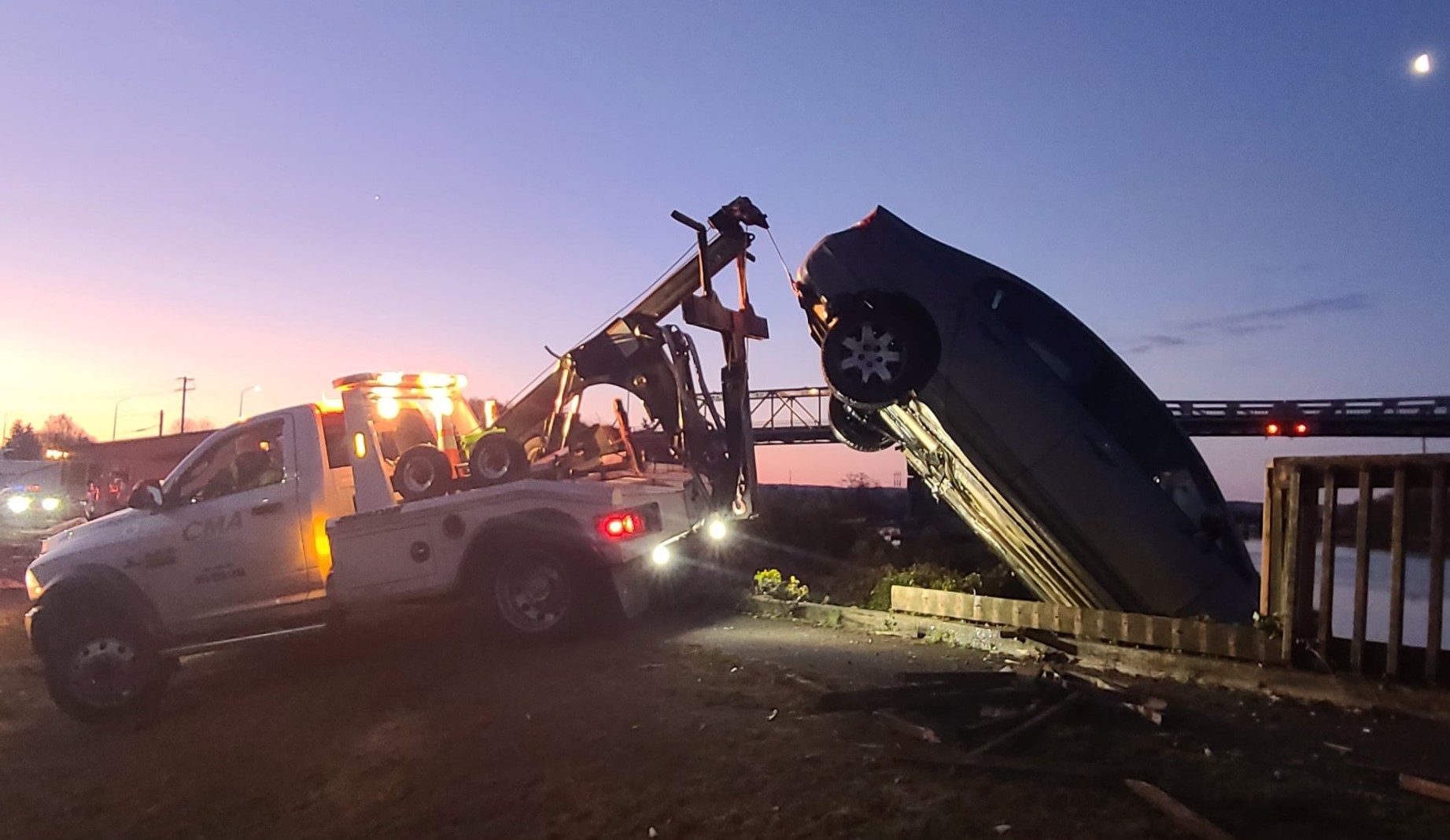 The Hoquiam Police Department said in a social media post that a DUI driver is in custody after what a witness describes as driving 100 mph on Riverside Ave in Hoquiam and running it off the roadway into the river.
At 5:26 am, HPD officers were dispatched to Sumner Avenue at Riverside Avenue for a reported collision.
A witness advised 911 dispatch a small passenger car passed them on Sumner Avenue travelling in excess of 100 MPH prior to crashing through the area of the Farmers Market and Jay's Farm Stand, and eventually through the City of Hoquiam boardwalk and into the river...the collision scene encompassed over 280 feet.
The witness observed the driver and lone occupant exit the vehicle and run northbound on Riverside Avenue. The witness directed officers to suspect's location where he was taken into custody for driving under the influence, which is currently under investigation.
The 28-year old male suspect from South Bend, WA. was booked into the Hoquiam Jail pending further investigation. A search warrant for a legal blood draw is pending from the court.
Damage to the roadway, Jay's Farm Stand, and the boardwalk is being evaluated. The vehicle was a total loss. The Department of Ecology has also been notified regarding a potential minor fluid spill into the Hoquiam River. The 2008 Honda passenger car was removed from the river by a tow truck.
At about 0721 hours, the Aberdeen Police Department was dispatched to a residence in the west end regarding the theft of a 2008 Honda passenger car sometime during the night. Officers are determining whether the two incidents are related.