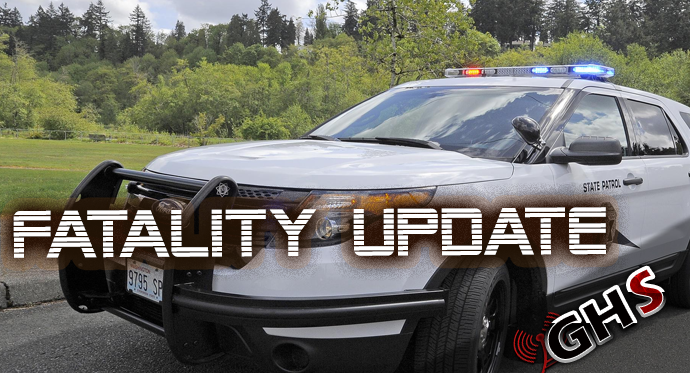 The Washington State Patrol says that a one car collision at the State Route 8 / 12 Interchange Elma early Sunday morning resulted in a passenger being killed, no others injured.
The incident occurred around 1:42 AM Sunday, February 20th, 2022 on westbound State Route 8 approaching the SR 12 Interchange when a 2010 Grey Dodge Grand Caravan driven by a 15-year-old Aberdeen teen (as reported by initial caller) in the right hand slow lane when it veered into the second lane (fast lane) and struck the overpass bridge.
Passengers in the vehicle included a 36-year-old Aberdeen woman, a 39-year-old Aberdeen man (deceased), a 17-year-old along with an 11, 9 and 2-year-olds. The 39-year-old was not wearing a seatbelt, according to the report, and from the names released indicated a close relative of the driver. (GHScanner does not release names of those involved for privacy reasons).
The cause of the collision is still under investigation