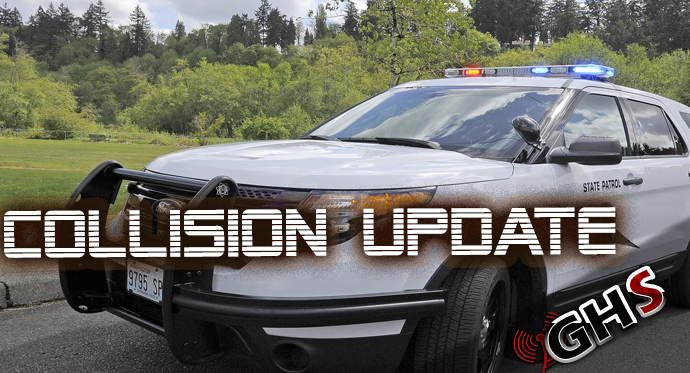 The Washington State Patrol says that one person was injured in a 3 vehicle collision on US 101 near milepost 101 north of Hoquiam Tuesday evening December 21st at 7:11pm.
A white 2014 GMC Acadia driven by a 23-year-old Aberdeen man was traveling northbound on US 101 and slowed to make a uturn. A second vehicle behind that GMC a 2003 Ford Explorer driven by a 43-year-old Hoquiam man slowed down for the vehicle making the uturn. The third involved vehicle, a black 2004 Saturn Ion driven by a 22-year-old Humptulips woman did not slow down and struck the Ford Explorer
The injured party was a passenger of the Ford Explorer, a 44-year-old Hoquiam man, and he was transported to Community Hospital for his injuries. There had been radio communication initially asking for Airlift or Lifeflight, but neither were able to respond due to weather conditions.
The 22 year old Humptulips woman was cited for speed to fast for conditions as the causing driver of the collision.