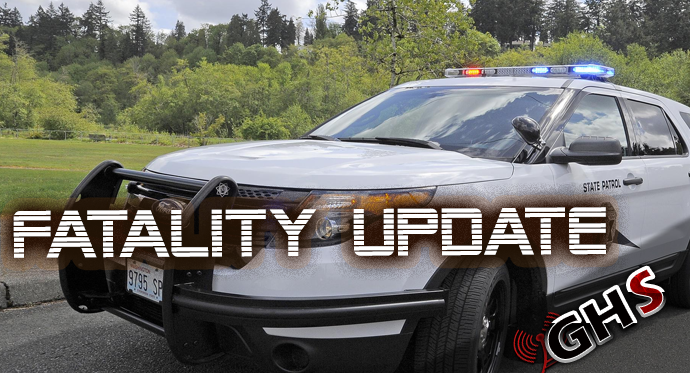 The Washington State Patrol says that the driver of a vehicle struck in a collision in Mason County on US 101 at Cloquallum Road died at the scene and 3 others 2 of which were children of the same vehicle were transported to hospitals for injuries.
The collision occurred on November 9th at 3:07pm when 2 vehicles traveling northbound on US 101 at Cloquallum Road. A 2013 Volkswagen Beetle driven by a 40-year-old Seaside Oregon woman (WSP Corrected), and a 1998 Subaru Legacy driven by a 60-year-old Shelton man stopped for traffic. A 2017 Nissan Murano driven by a 56-year-old Shelton woman struck the VW Beetle in return the Beetle struck the Subaru Legacy.
A passenger in the VW Beetle, a 43-year-old Buckeye Arizona man (WSP Corrected) was deceased at the scene, the 40-year-old Seaside woman and 2 children ages 5 and 7 were transported to various hospitals for their injuries. St Peters, and Mary Bridge Hospital. In The driver of the Subaru was not injured.
Cause of the collision is still under investigation.