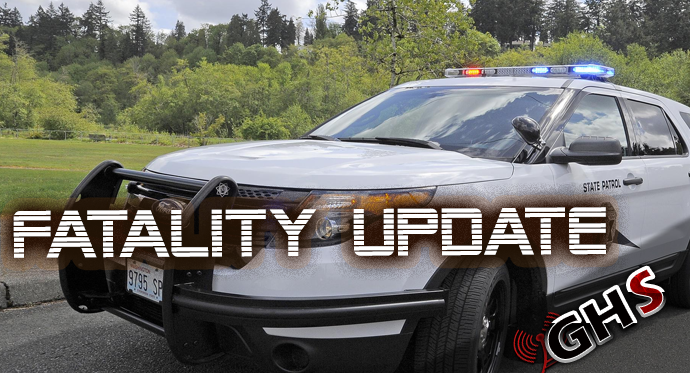 The Washington State Patrol says that 2 Aberdeen men were killed Wednesday night in a traffic collision on State Route 12 and the Wynoochee Bridge.
The collision occurred on Wednesday, November 3rd, 2021 at 553pm when a Blue 2003 Ford F250 black 2015 towing a Bigt Dump truck (WSP description) driven by a 29-year-old Longview woman was traveling eastbound on 12 on the Wynoochee and lost control of a trailer resulting in the trailer being in the westbound lanes of the bridge. The trailer struck 2 vehicles that were on the bridge traveling westbound. The two vehicles were a 2019 Kia Sorento Silver in color driven by a 41-year-old Aberdeen man and a green 1994 Nissan Pathfinder driven by a 33-year-old Aberdeen man.
Both drivers of the westbound vehicles (vehicle 2 and 3) were killed in the collision. A passenger in the Pathfinder, a 51-year-old Aberdeen man was transported to Community Hospital for his injuries. A 26-year-old passenger in the causing vehicle of Longview was also transported to Community Hospital for injuries. The driver of the causing vehicle and another passenger a 46-year-old Kelso man was not injured nor transported.
The cause of the collision is under investigation - the report states that there were no drugs or alcohol involved.