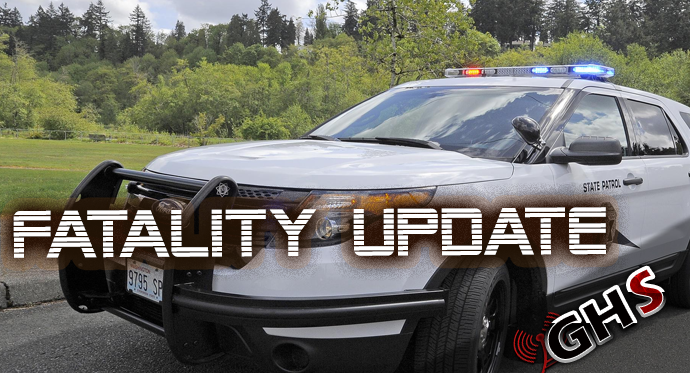 The Washington State Patrol says that the cause of a collision on US 101 north of Hoquiam in Humptulips on Wednesday morning is still under investigation.
Investigators have confirmed that 3 local men were killed in the incident ages 51, 40 and 30.
The Collision occurred on 10/20/2021 07:19:33 when a 2022 Kenworth Log truck driven by a 19-year-old Forks man had been traveling southbound on US 101 near milemarker 111 north of the Humptulips River when it crossed trhe center line and began to overturn and struck a 2000 white Nissan Extera driven by a 51-year-old Aberdeen man with a 30-year-old Aberdeen man and 40-year-old Hoquiam man as passengers.
According to radio traffic the log truck then rolled spilling its logs onto the road way.
All 3 in the Extera were deceased at the scene.
The roadway was blocked for 11 hours and 45 minutes.