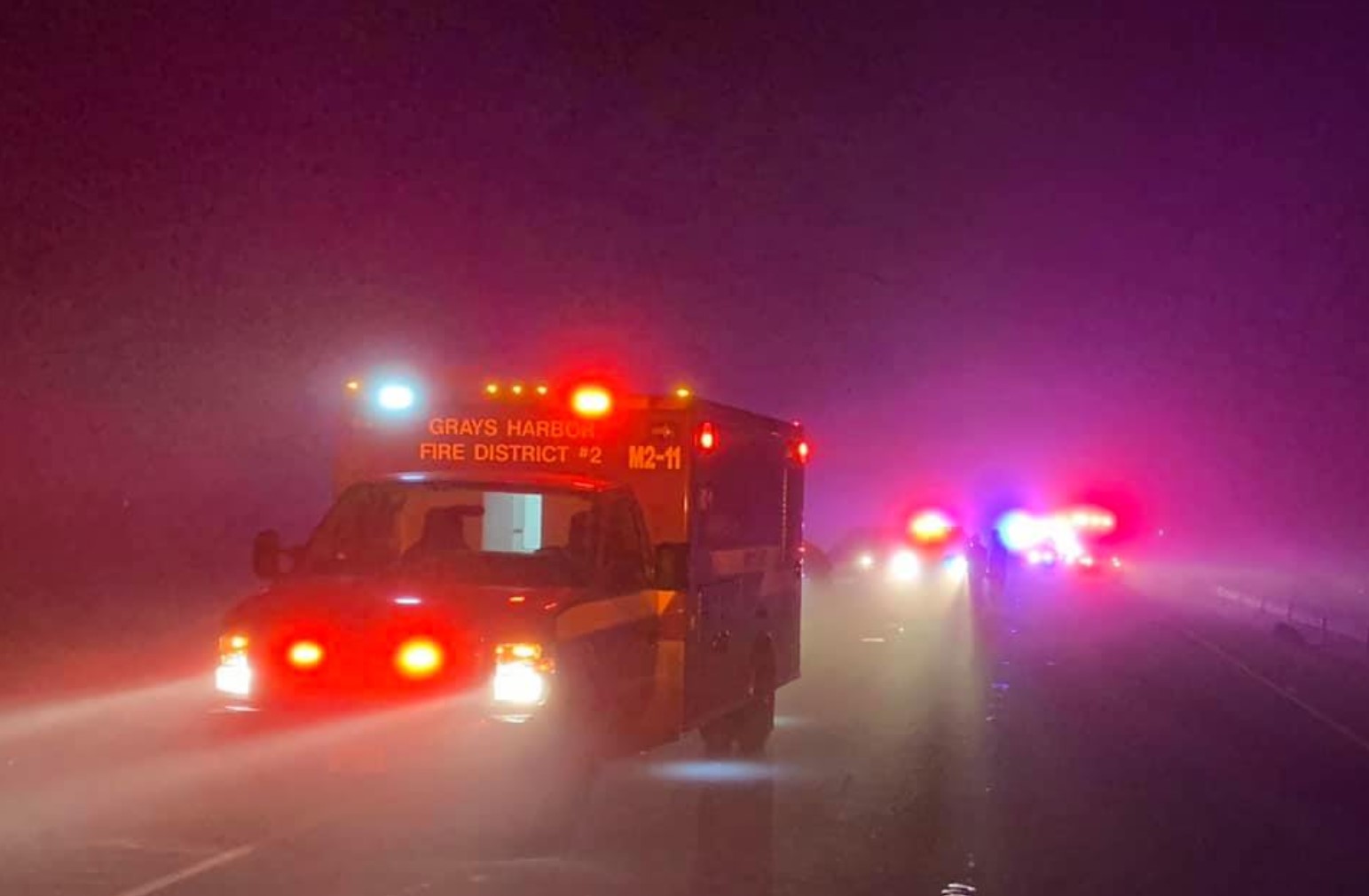 No official details have been released by the Washington State Patrol while they are still on the scene of a vehicle vs pedestrian fatality collision that occurred around 1246 AM outside of Montesano on State Route 12 MP 15 eastbound.
Thanks to tips and questions to the page we went through our recorded scanner audio from our online feeds and found that at 1246 Saturday morning a vehicle struck a pedestrian that had been walking along the highway with another (non injured 0pedestrian) after their vehicle had broken down. CPR was initiated on the scene by citizens, and taken over by EMS when they arrived. The roadway was blocked for 6 hours for investigation and has just reopened after 630 AM.
We will post more details in an updated article when we get the official WSP report.
_________________________
Update 7:10 AM - the Washington State Patrol Confirms the fatality, a 49 year old Tacoma man and a 42-year-old Puyallup woman had been outside of their vehicle along the shoulder, a green 1999 Chevrolet Tahoe when the 49-year-old man was struck by a red 1987 Merkur XR4TI driven by a 32-year-old Hoquiam man. The Merkur also struck the Tahoe.
The Hoquiam man has been booked into County Jail under Vehicular Homicide charges, the WSP report says the cause of the collision is still under investigation and it was unknown if drugs or alcohol were involved.