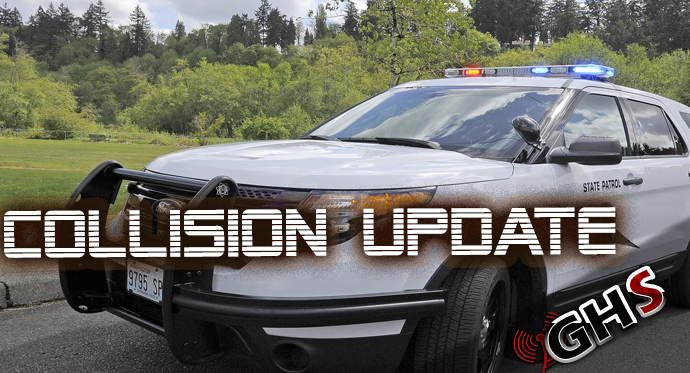 A 31-year-old Spanway man attempting to pass a vehicle caused a 2 vehicle head on collision Thursday on US 101 south of Cosmopolis.
The Washington State Patrol report says that the Spanaway man driving a 2019 Kenworth truck Semi had been on US 101 going southbound on US 101 near milepost 72 when he attempted to pass a vehicle by going into the northbound lane. The Kenworth then collided with a 2019 Ford F350 driven by a 44-year-old Everett man that was traveling northbound on 101.
Radio traffic indicated at the time of the collision a fire started in the F350 and there was entrapment.
The driver of the Ford was transported to Community Hospital for injuries, his passenger a 25 year old Pasco woman was take to Harborview in Seattle by Lifeflight. The two in the Ford were not wearing their seatbelts.
The semi truck driver sustained no injuries.
According to the Washington State Patrol report the cause of the collision is under investigation, and charges under investigation as well. (Their words not ours)