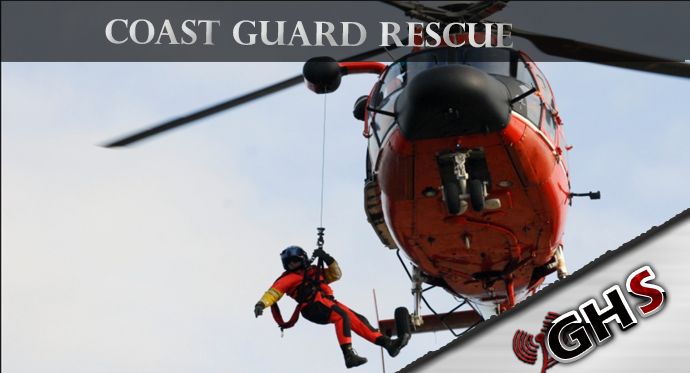 The US Coast Guard says that a MH-65 Dolphin helicopter crew rescue / hoisted a teen from rough terrain in the Olympic National Forest near Lapush Washington Sunday morning, August 20th. Here is more on that story from their latest press release.
USCG Seattle- A Coast Guard aircrew hoisted a teenager off of Third Beach near La Push, Washington, Sunday morning.
The MH-65 Dolphin helicopter crew from Air Station Port Angeles safely hoisted the 17-year-old and transported him to local emergency medical service personnel waiting in Forks.
At approximately 2 a.m., watchstanders at Coast Guard Sector Puget Sound received a request for assistance from the Air Force Rescue Coordination Center (AFRCC), an agency that operates 24/7 and is responsible for coordinating land-based federal search and rescue activities.
Friends of the teen contacted the Olympic National Park Rangers, reporting that
he was suffering from abdominal pain and was shaking, sweating, nauseous and unable to communicate.
The park rangers contacted the AFRCC to request assistance with transporting the patient due to challenging terrain.
The Coast Guard aircrew arrived on scene at 5:05 a.m. and safely transferred the boy to local EMS.
The condition of the patient was reported as stable at the time of the transfer.