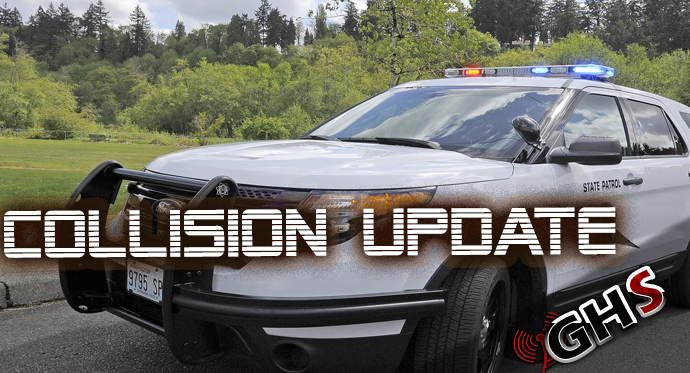 The Washington State Patrol says that 2 drivers were injured after one fell asleep causing a 2 vehicle collision on State Route 109 Saturday Afternoon.
The collision occurred on Saturday, September 11th at 1:33pm pm State Route 109 near milepost 5 when a 53-year-old Elma man driving a 2008 Chevrolet Silverado was traveling south on SR 109 when he fell asleep at the wheel, left the roadway to the right, over corrected, and hit a dirt embankment. He then went back into the roadway and collided head on with a 2012 Nissan Versa driven by a 25-year-old Seattle woman that had been traveling north on 109.
The report states both drivers were injured, however only indicates that the Seattle man was airlifted to Harborview. Earlier radio traffic indicated that both drivers were being airlifted.
The Elma man is being charged with negligent driving 2nd degree and it is not known if drugs or alcohol were involved.