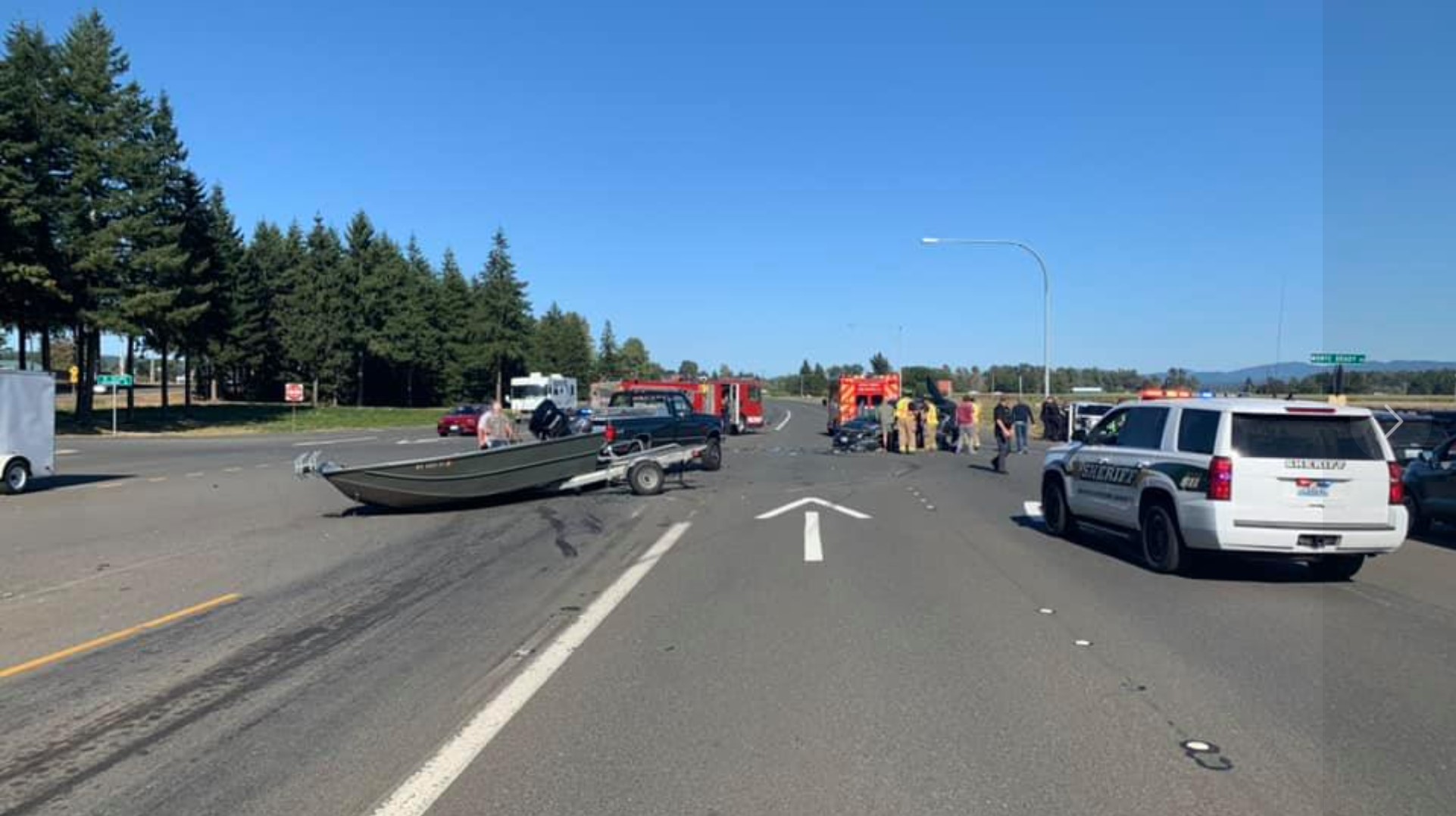 The Washington State Patrol says that the cause of a 2 car collision in Brady Thursday evening is still under investigation.
The collision occurred on Thursday, September 2nd at 4:10 Pm in the eastbound lanes of State Route 12 at Monte Brady Rd, fire station intersection.
A 1995 Ford F350 towing a boat and trailer traveling on eastbound 12 changed lanes into the turn lane to turn left onto Monte Brady Rd, driven by a 65-year-old Olympia man with a 60-year-old Elma man as a passenger.
A 2007 Dodge Caravan also traveling east on State Route 12 driven by a 22 year old Aberdeen woman with 3 children 24 months, 1 month and a 4-year-old in the left lane struck the boat and trailer of the Ford F350 that was in the left turn lane. The Caravan came to rest in the intersection, with the truck and boat trailer remaining in the turn lane. The boat did come off the utility trailer laying in the lane.
The driver of the Caravan was transported to Summit Pacific for her injuries, and we are told that she was later released as they were minor. None of the children were injured and were in their safety seats. The Montesano Police Department assisted in transporting the 3 children to Summit Pacific for evaluation though.