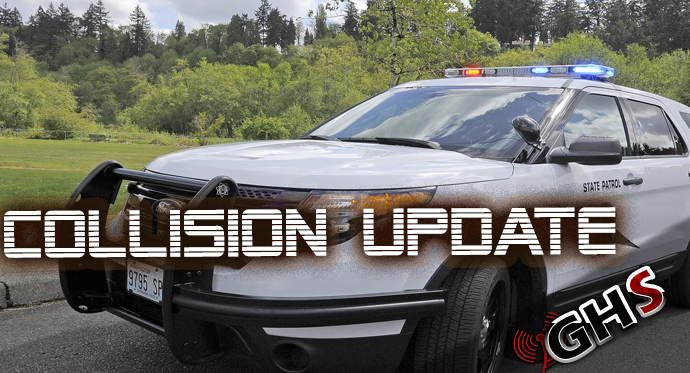 A Hoquiam woman was airlifted to Harborview in Seattle after her vehicle failed to maintain traction and caused a 2 vehicle Collision Monday evening.
According to a Washington State Patrol report the collision occurred on Monday, August 30th, 2021 at 6:07 Pm. The Hoquiam woman 34, was driving a 2010 Kia Forte traveling southbound on US 101 at Youmans when the tires of the vehicle failed and the driver was unable to maintain control of the vehicle. The Kia then crossed the highway and went onto Youmans road striking another vehicle a 2020 Honda CRV driven by a 60-year-old Hoquiam man that had been traveling northbound on US 101 and making a right hand turn onto Youmans Road.
The driver of the Kia, the Hoquiam woman was taken to Bowerman airport where she was then flown to Seattle, Harborview.
The Hoquiam man, was not injured.
The Hoquiam woman is being charged with negligent driving 2nd degree for defective tires.