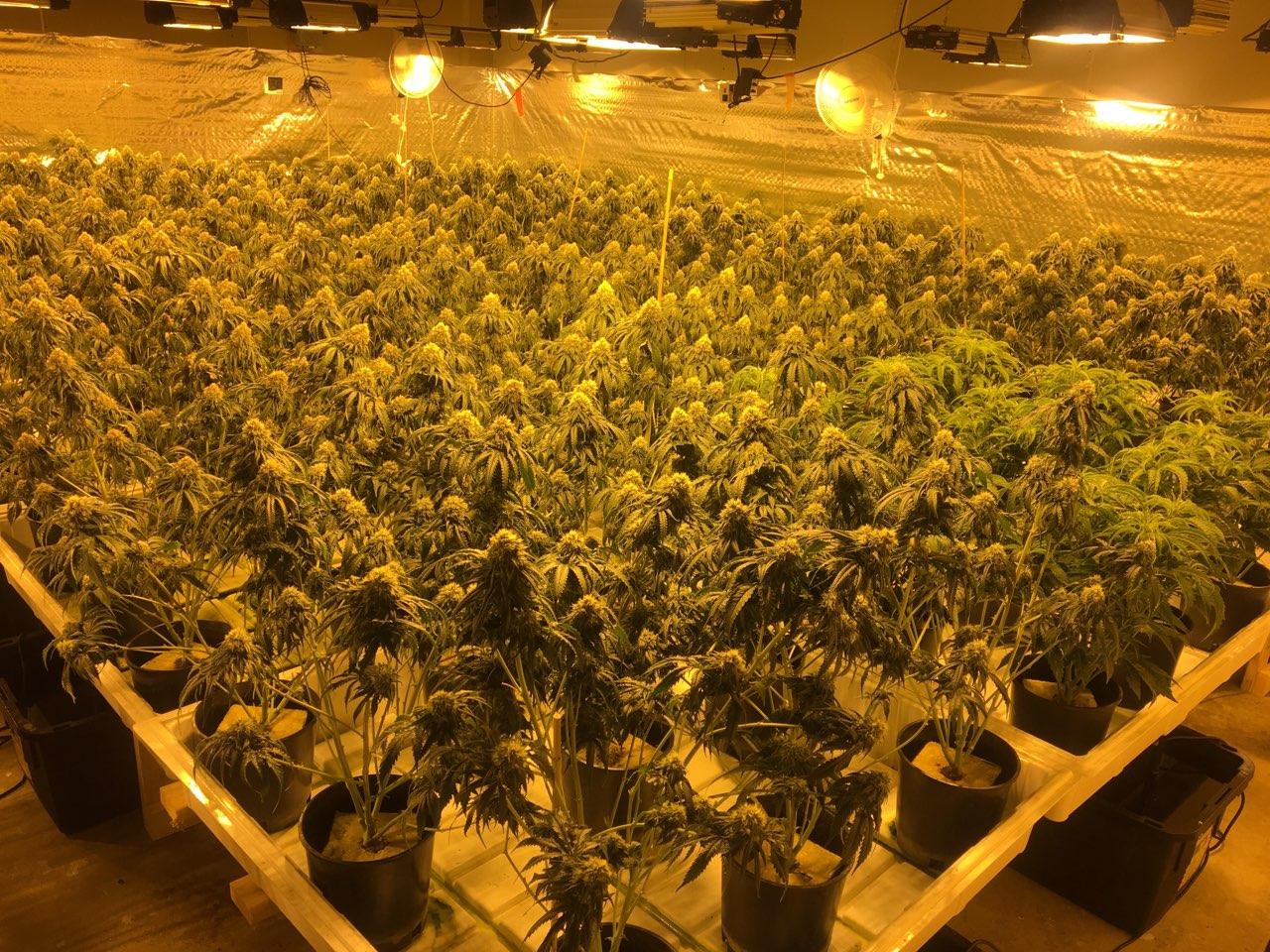 Photo: Take at one of the residences searched in the Central Park area of Grays Harbor County near the City of Aberdeen.
After asking Grays Harbor Scanner Facebook Fans all morning long to be patient as we expected to have information on all of the police activity throughout Grays Harbor County we now have the information we can share where it is mentioned that 34 agencies were involved in this operation.
GHS was notified of a large-scale event that was to take place this week but was asked to not have it broadcasted on our Facebook page due to its large scale and officer safety issues. Here is what we now have from the Grays Harbor County Sheriffs Office.
On November 28, 2017 at approximately 8:30 am, the Grays Harbor County Drug Task Force (GHCDTF) oversaw an operation that resulted in numerous search warrants being conducted throughout Grays Harbor County, as well as related locations in Thurston and King Counties. The search warrants were conducted as a result of suspected illegal marijuana grow operations by Chinese Nationals that were occurring in the respective counties.
This investigation first originated when east Grays Harbor County citizens reported to the Sheriff's Office possible illegal marijuana grows occurring in the outlying area of Elma. Later in the year, McCleary Police also received similar complaints from their citizens. Grays Harbor County Sheriff's Deputies, as well as officers with the McCleary Police Department, identified several possible locations where suspected illegal marijuana grow operations appeared to be occurring. Aberdeen and Hoquiam Police Departments received similar complaints from their respective citizens as well. On August 1, the GHCDTF took over the investigations.
Throughout the last four months, GHCDTF developed information that numerous homes were being purchased for the purpose of setting up these illegal marijuana grows. The majority of these homes were purchased with cash and information was developed that these purchases were conducted by Chinese Nationals involved in organized crime. The proceeds from these illegal grows appear to be funding other criminal enterprises. Those investigations are on-going.
With the citizen's passage of I502, the law enforcement community supports the legal operations of marijuana producers, processors, and retailers in this state. They are required by Washington State Law to be licensed and follow strict guidelines. The search warrants conducted today were on marijuana grow operations that not only operated without the proper licenses, but in some cases, the illegal grow operations were set up in restricted areas such as near schools.
Given the scale of this illegal activity, GHCDTF sought assistance from many other law enforcement agencies as well as other entities. Those who assisted with today's operation included:
GHCDTF, Aberdeen Fire and Police Departments, Cosmopolis PD, Drug Enforcement Administration (DEA), Elma PD, Federal Bureau of Investigations (FBI), Grays Harbor Communications Center, Grays Harbor County Prosecuting Attorney's Office, Grays Harbor County Sheriff's Office, Grays Harbor Fire District #2, Hoquiam PD, Immigration and Customs Enforcement (ICE), Lewis County's Joint Narcotics Enforcement Team (JNET), Lewis County Sheriff's Office, Washington State Liquor and Cannabis Board, McCleary PD, Montesano PD, Ocean Shores PD, Olympic Peninsula Narcotics Enforcement Team (OPNET), Pacific County Sheriff's Office, Port Angeles PD, Raymond PD, South Bend PD, Thurston County Sheriff's Office, US Marshalls Office, Washington State Department of Ecology, Washington State Patrol, Washington State Department of Fish and Wildlife, Western States Information Network, Westport PD.
Law enforcement teams will remain in their respective areas today, processing the scenes, and removing and destroying any illegal marijuana. Tomorrow we will provide updated information as to arrests made and the quantities of illegal marijuana located.