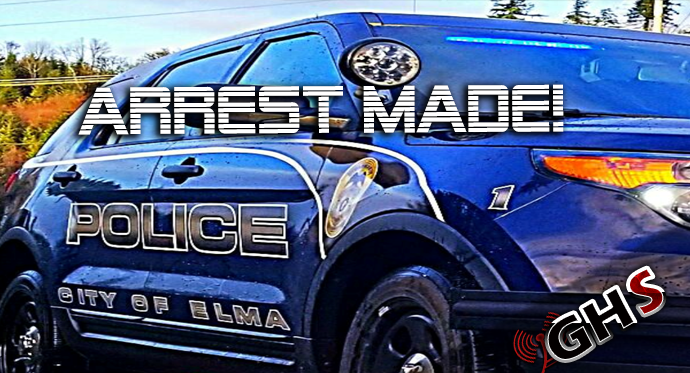 On 7/14/21 at about 3:36 pm, an Elma Police Officer attempted to stop a Silver Dodge Ram. The truck had a license plate on it that returned to a Kia Spectra. The vehicle did not stop and took off travelling westbound on US Hwy 12 from Schouweiler Rd, accelerating to speeds of 100+ miles per hour. Officers pursued the truck, but terminated the pursuit when the truck began making dangerous maneuvers. A Grays Harbor Detective observed the fleeing truck in Montesano and was able to see the male driver and what he was wearing.
The Elma Officer obtained information of a possible suspect and conducted a follow-up investigation. On the morning of 7/15/21, a Washington State Trooper observed the suspect vehicle parked at the home of the possible suspect.
The truck was confirmed as stolen out of the Port of Seattle.
The Elma Officer contacted the suspect, who denied any involvement. Due to witness statements and an abundance of evidence collected out of the truck, the 45 year-old Aberdeen man was taken into custody and booked into the Grays Harbor Jail with no bail, for Felony elude and possession of a stolen vehicle.