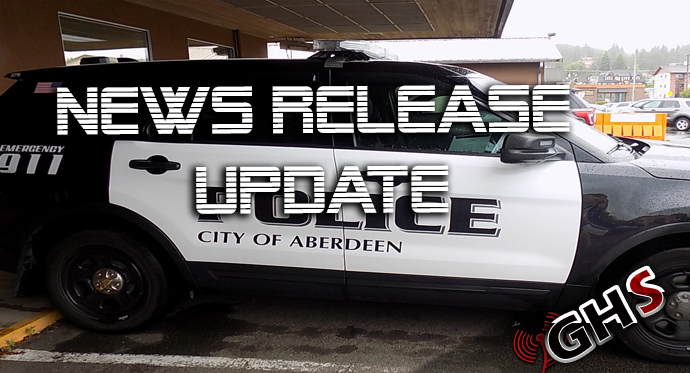 Aberdeen officers responded to another bridge incident on Thursday, this time at the Chehalis River Bridge.
Commander Green with the Aberdeen Police Department says that at approximately 11:22 PM, an Aberdeen Police Officer observed a female jump off the Chehalis River Bridge.
Aberdeen Police Officers, an Officer from the Cosmopolis Police Department, and the Aberdeen Fire Department (AFD) responded to attempt to save the female.
The Hoquiam Police Department took over the handling of 911 calls in Aberdeen while the incident progressed.
The United States Coast Guard (USCG) was notified and launched a helicopter and dispatched a rescue boat.
Officers and firefighters could see the female hanging on to a piling in the middle of the river and eventually floating up river.
A Coast Guard rescue boat arrived and was able to recover the female nearly 40 minutes after she had entered the water. The USCG was able to get her to the waiting AFD ambulance. She was transported to Harbor Regional Health Community Hospital for treatment.