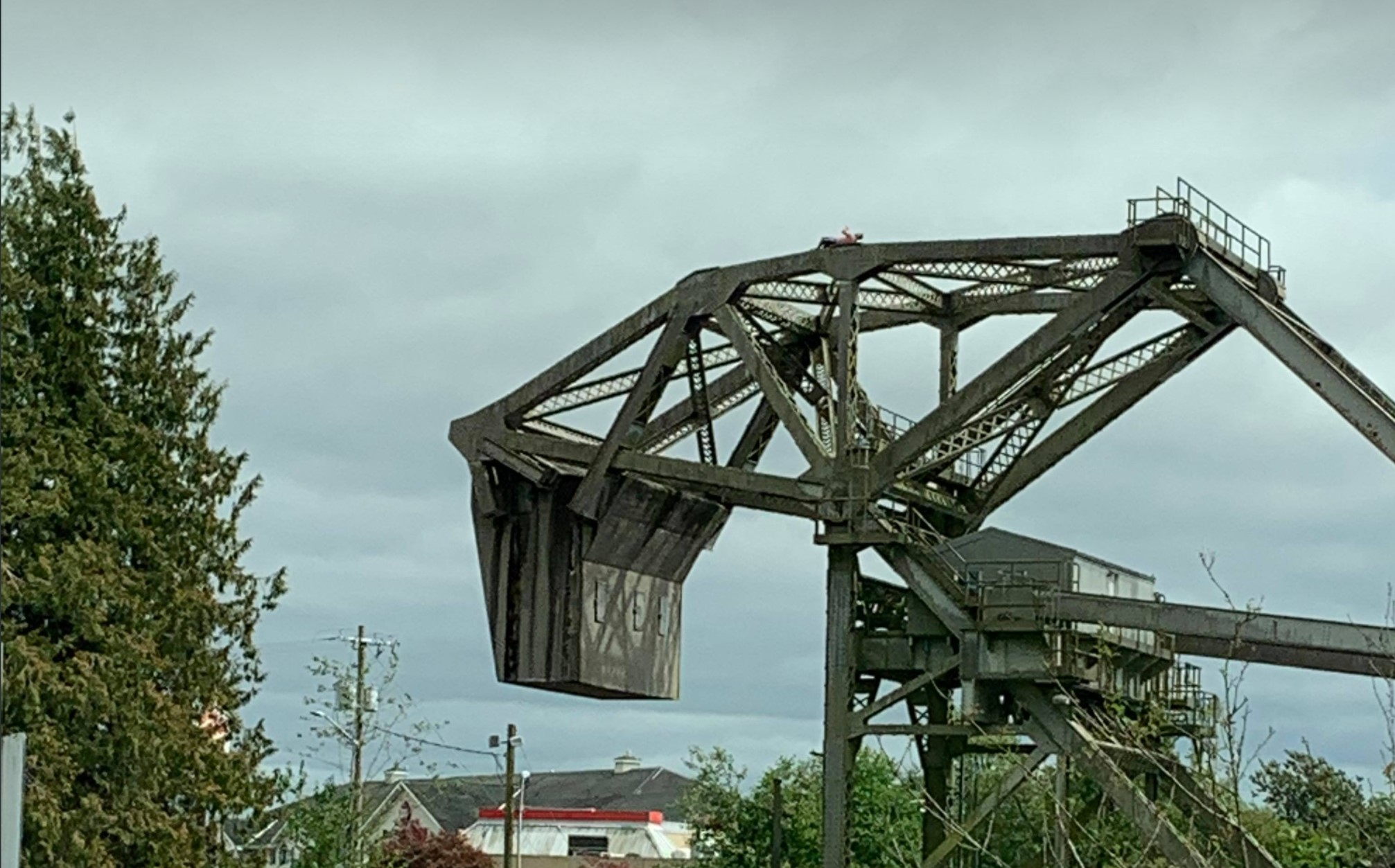 Commander Green with the Aberdeen Police Department says that while they were on the scene of a barricaded subject with a firearm on Summit Street Thursday Afternoon, a second high priority call came out just blocks away at the Wishkah River Bridge, an incident that stopped all westbound traffic into Aberdeen for 3 hours. The traffic back up was as far away as Central Park 7-11.
At approximately 1:51 PM, officers received 911 calls about a subject on top of the Wishkah Street Bridge. Several officers broke free along with the DCR and two CRU Crisis Negotiators.
The Hoquiam Police Department responded to assist as well as the Grays Harbor County Sheriff's Office (GHCSO) Marine Unit.
The DCR and CRU Negotiators were able to partially climb up the structure to attempt to de-escalate the situation.
Due to the safety of the motoring public, first responders, and the subject on top of the structure, Wishkah Street was closed at the bridge.
After three and a half hours, the subject climbed down from the top and jumped into the water where the GHCSO Marine Unit was able to reach him.
Aberdeen Fire Department Paramedics checked on him and he was then taken into custody for disorderly conduct and criminal trespass.
The subject, a 38 year-old Aberdeen transient, was booked into the Aberdeen City Jail.