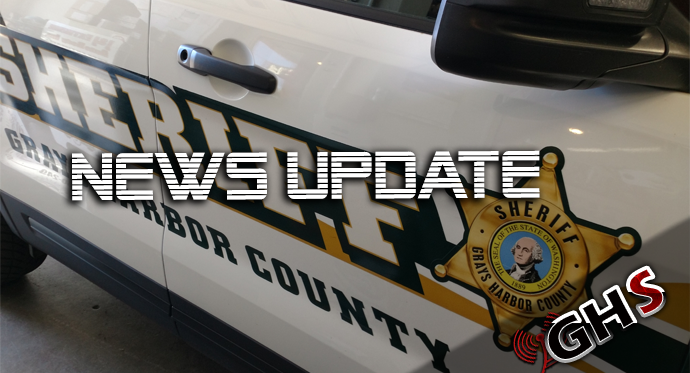 We have an updated press release from the Grays Harbor Sheriffs Office where they say a man known to Sheriff's Deputies with a known mental health issue refused to comply with officers after he tried to run another driver off the roadway then following her to her campsite at Twin Harbors State Park Grayland confronting her with knives.
The Scary Situation occurred on July 6th, 2021 at 5:40pm when deputies of the Grays Harbor County Sheriff's Office were dispatched to a display that had just occurred on SR 105 near Twin Harbor State Park. The reporting party advised dispatch that a male suspect had been closely following her in her vehicle as she traveled on SR 105, and he tried to run her off the road several times.
The reporting party pulled over to let the aggressive driver pass and that is when the suspect pulled in front of the reporting party, exited his vehicle, and began to approach her. The reporting party then left the area and drove to her campsite at Twin Harbor State Park.
The suspect followed the reporting party and again exited his vehicle, this time armed with two knives. According to the reporting party, the suspect took a bladed stance while holding the knife in his hand. The suspect eventually left the area and was located by responding deputies.
As the initial deputy arrived at the scene and approached the suspect who was seated in his vehicle, the deputy could see several knives on the suspects lap. The deputy asked the suspect to exit his vehicle, so he could investigate the incident, and the suspect refused.
The suspect, a 29-year-old Westport resident, was known to the deputy who was aware the suspect suffered from possible mental health issues. Several other deputies from the Grays Harbor County Sheriff's Office, officers from the Westport Police Department, Rangers from Washington State Parks, a negotiator from the Aberdeen Police Department, and county designated Mental Health Professionals arrived at the scene to assist.
Officers and Mental Health Professionals all began negotiating with the suspect who was parked along SR 105 causing traffic to be shut down for several hours.
Deputies were able to place spike strips in front and in back of the suspect vehicle in case the suspect tried to flee. After 6 hours of failed negotiations, the Aberdeen Regional Crisis Response Unit (CRU) was called to the scene.
On the 7th hour of negotiations the suspect peacefully surrendered to law enforcement and was taken into custody without incident. He was booked in to the Grays Harbor County Jail for Assault 2nd degree, a class B felony. He will be evaluated by Mental Health Professional to ensure that he is competent to stand trial.