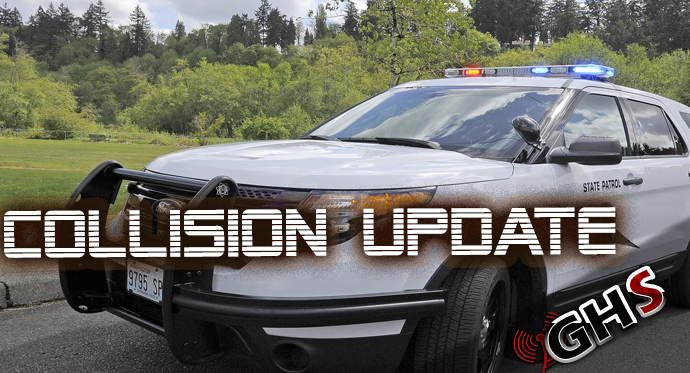 Failure to yield at stop sign was the cause of a collision Saturday on State Route 12 and Schouweiler Rd outside of Elma where one person was transported for her injuries.
The collision occurred Saturday, June 19th just before 11:00 AM when a 26-year-old Cosmopolis man was stopped at the stop sign on Schouweiler Rd at State Route 12 driving a 2006 Honda Civic. He proceeded to put into traffic and struck a gray 2012 Honda Accord driven by a 37-year-old Olympia woman who then in turn was spun around and struck by another vehicle a 2021 Chevrolet Colorado driven by a 25-year-old McCleary woman. The stuck vehicle then crossed the eastbound lanes and came to rest on the eastbound shoulder.
The driver of the 2012 Honda Accord driven (37-year-old Olympia woman) was transported to Summit Pacific for her injuries.
The first two vehicles the one driven by the Cosmopolis man, and the Olympia woman were totaled and towed from the scene. The third vehicle had reportable damage not towed.