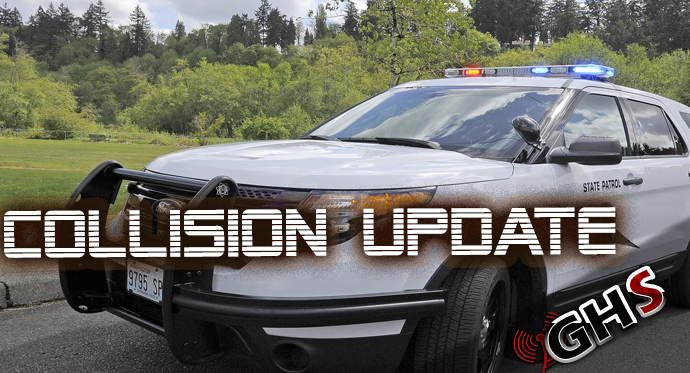 A Washington State Patrol report says that following too closely was the cause of the collision Tuesday afternoon on State Route 12 in Central Park.
The collision occurred on June 9th, 2021 at 3:13 pm on State Route 12 (Olympic Highway) westbound at milepost 5 when a black 2010 Kia Forte driven by a 57-year-old Hoquiam woman slowed down for traffic ahead of her and was struck by a 2007 Ford Mustang driven by a 16-year-old Aberdeen teen with a 14-year-old passenger.
The 57-year-old Hoquiam woman was transported to Community Hospital for her injuries, no injuries were reported for the Aberdeen teens.