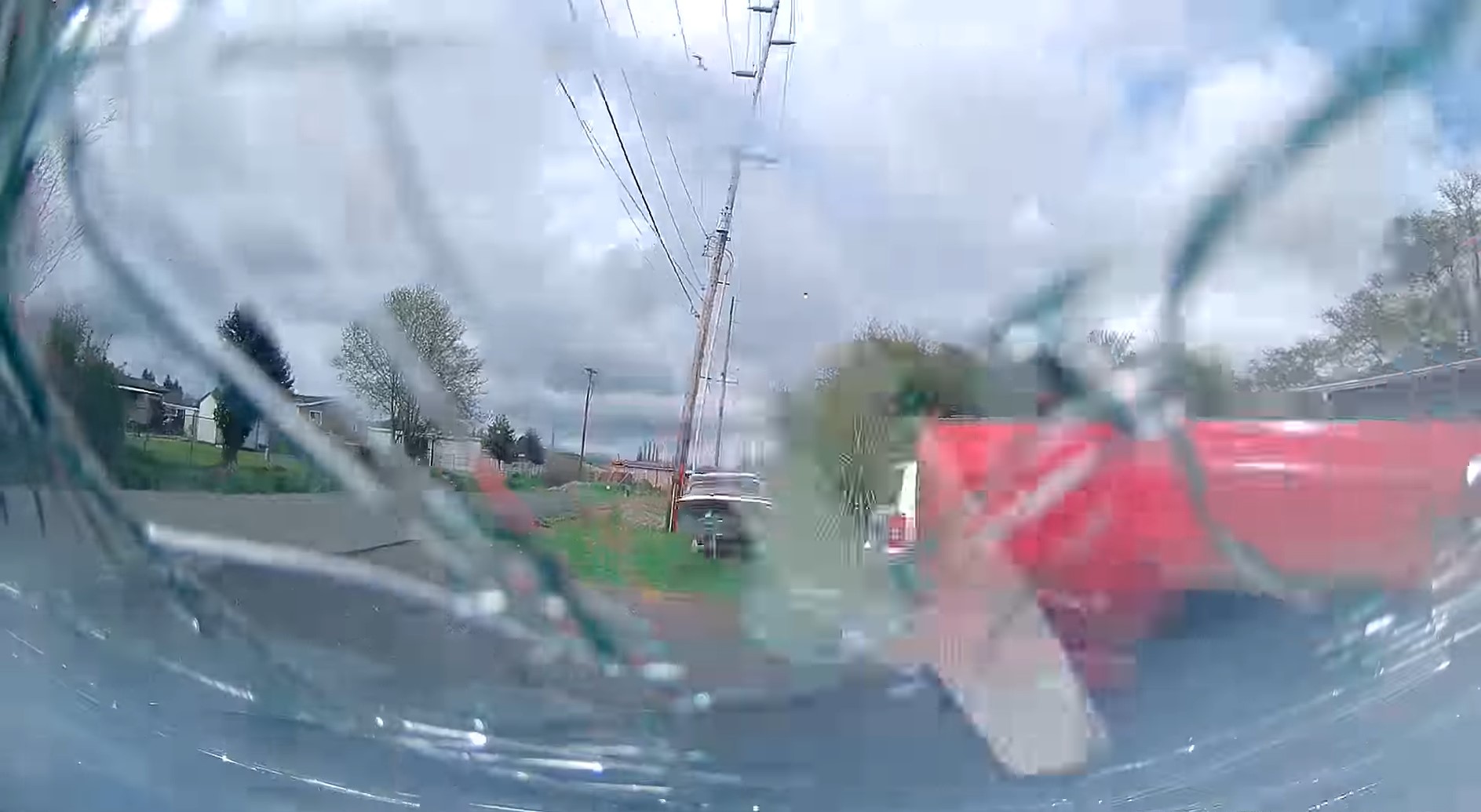 Most criminals are not very bright, and this one is no different. A suspect is in custody after stealing a vehicle from the Safeway parking lot that he couldn't drive because it was a stick shift. It is clear from the dashcam video the suspect was having difficulties driving the vehicle.
The Aberdeen Police Department says that the incident occurred at approximately 11:32 AM on April 25, 2021, when Aberdeen police officers were dispatched to a report of a vehicle theft that occurred in the 200 block of West Heron Street. While en route, officers received a report of a vehicle collision in the 200 block of North Macfarlane Street.
As officers arrived at both locations, dispatch reported the driver of the colliding vehicle had fled the scene. A Cosmopolis police officer located and detained the suspected driver nearby in Pioneer Park. It was determined that the vehicle in the collision and the stolen vehicle was the same vehicle.
The stolen vehicle sustained extensive front-end damage along with two vehicles the stolen vehicle crashed into in south Aberdeen.
The suspect, a 31-year-old Aberdeen resident, was identified and arrested for theft of a motor vehicle and driving while license suspended 3rd degree.
The victim had a dashboard camera that captured the entire incident (CLICK HERE TO CHECK OUT THAT VIDEO). The suspect was driving in excess of 70 MPH at one point, ran several stop signs, and was also charged with reckless driving. The suspect was booked in the city of Aberdeen Jail and will be taken to the Grays Harbor County Jail for arraignment.