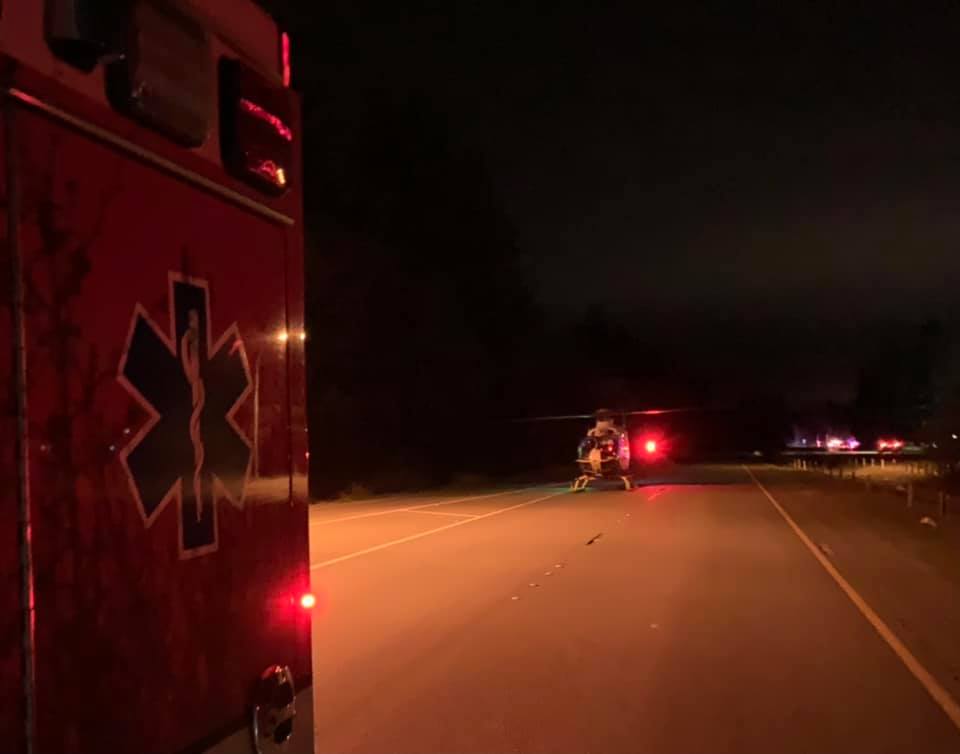 Multiple lanes were blocked and closed for a collision investigation Wednesday morning east of Montesano.
According to a Washington State Patrol report the collision occurred on Wednesday, April 7th at 1:41 am on eastbound State Route 12 at the west end of Monte Brady Loop Road. The intersection near the Brady Scales.
The report says that a red 2011 Ford F150 driven by a 41-year-old Montesano man was northbound on Monte Brady Road turning onto State Route 12 to go Westbound when he turned into the path of a red 2018 Honda motorcycle ridden by a 42-year-old Orting man who was in the eastbound lanes of 12.
The Montesano man continued down the road later parking to the side (later located by a Montesa no Officer according to radio traffic) and evaluated for minor injuries.
The Motorcyclist having severe injuries was airlifted from the scene where the helicopter landed on the highway taking him to Harborview Medical Center in Seattle.
The report does indicate that the driver of the F150 was Driving Under The Influence and according to the report and county booking records show vehicular assault and hit and run esulting in injuries