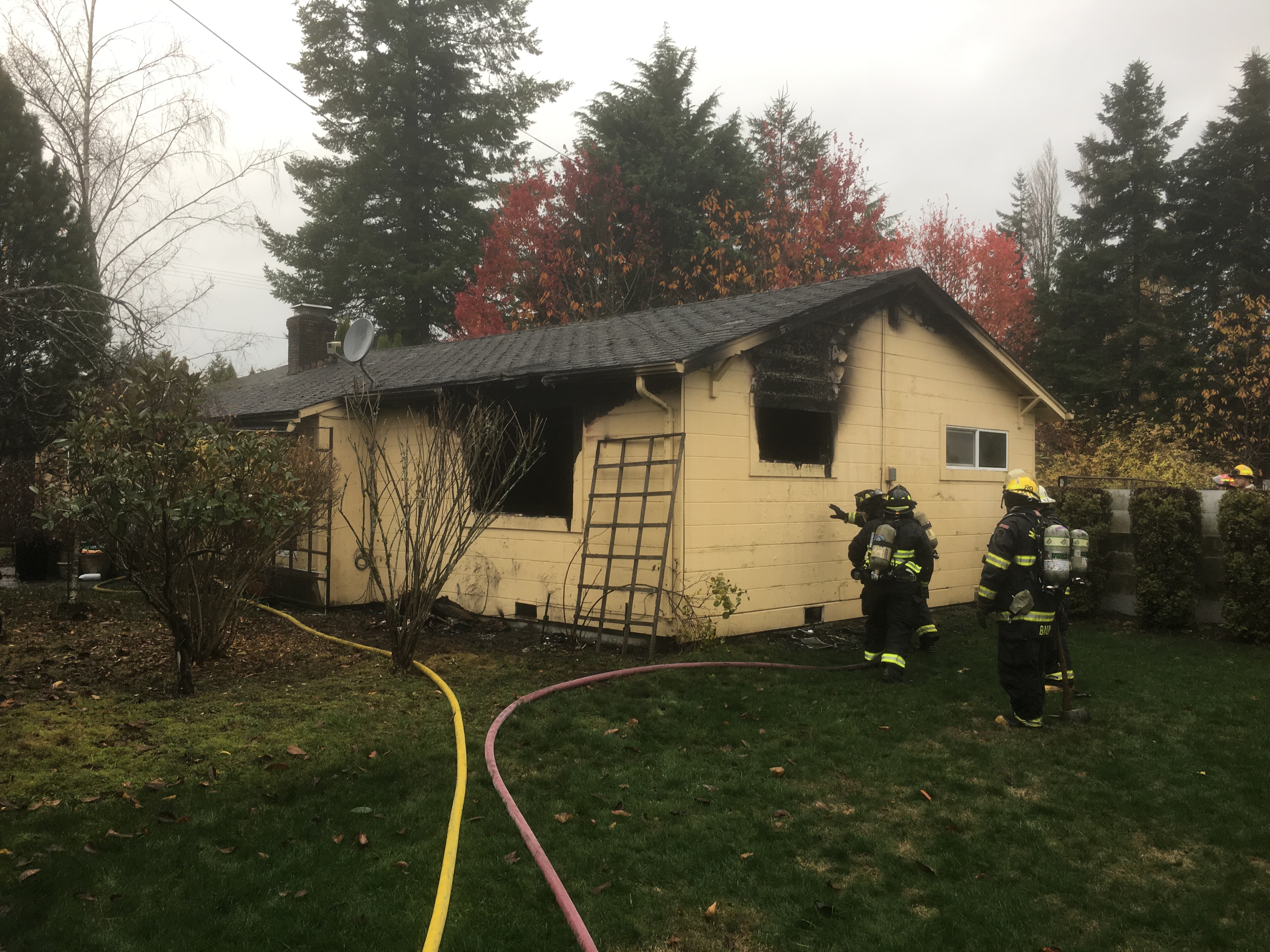 Agencies from all across the county were busy this morning with flooding, cars stuck in rising waters on the roadways and a structure fire in Elma. We have more from the Elma Fire Department and Fire District 5 below.
The Elma Fire Department was dispatched to a possible structure fire on Wednesday, November 22nd 2017 at 8:52 AM to the 1000 block of W Martin St in Elma. Grays Harbor Fire District 5 was also dispatched per an automatic mutual aid agreement.
Initial pre-arrival dispatch information indicated that the occupant of the residence had gotten out of the home and that the fire had already vented out of a bedroom window.
The first arriving unit, a fire engine from Elma advised that the single-story residence was involved with smoke and flames showing. McCleary Fire Department was then also added to the request for assistance in fighting this fire while firefighters started a transitional exterior to interior attack on the fire.
The main part of the fire was out at 9:59, with units remaining on scene working to contain any flare-ups.
The occupant of the residence was transported to Summit Pacific for injuries sustained by the fire. No fire personnel injuries were reported.
Captain Josh Collette, Incident Commander from the City of Elma Fire Department stated that "the fire was able to be knocked down and contained very quickly due to the great response from all of the agencies".
Chief Prater from District 5 who was also on scene stated, "that the continued joint operations between the agencies helps with emergency scene efficiency and safety of all involved and today's fire showed that".
The agencies responded with 6 fire engines, 1 rescue, 1 medic unit and 1 command rig, along with 20 personnel in total.
Cause of the fire is still under investigation.