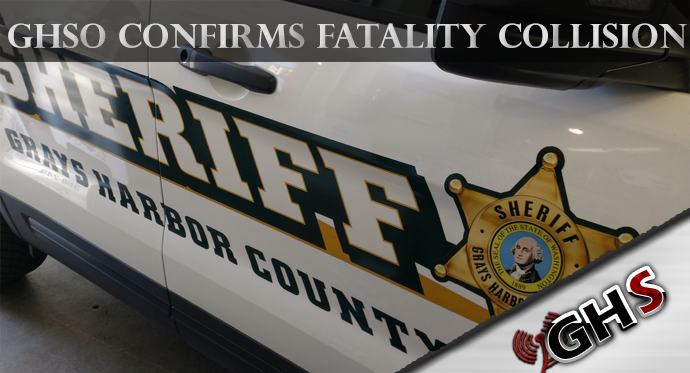 The Grays Harbor County Sheriffs Department has confirmed late this morning that the accident on IOcean Beach Road last night was a fatality involving a 29-year-old Aberdeen woman. Out of respect for family and those close to her we ask that comments on our article and Facebook page leave out her name, and be respected for the family at this terrible time int heir lives.
Here is more from the Grays Harbor County Sheriffs Department on this incident;
On 11/21/17 at approximately 9:48 pm, Grays Harbor County Sheriff Deputies responded to a vehicle collision on Ocean Beach Road near Tulips Road of Hoquiam. This is approximately mile marker 7.6.
The reporting party advised that the vehicle was partially submerged in a ditch and a female occupant of the vehicle appeared to be deceased.
Deputies and aid arrived on scene and confirmed that the female driver and sole occupant of the vehicle was deceased.
It was apparent to investigators that the vehicle involved in the collision had been traveling northbound on Ocean Beach Road and left the road, striking a power pole. The vehicle, a 2002 red colored Subaru Impreza, then came to rest in the nearby ditch.
The collision itself is still under investigation. However, At this time, equipment related issues with the vehicle as well as the wet roadway appear to have been factors.
The deceased female was a 29 year old with an Aberdeen address. At the time of this release, investigators and the coroner's office were still working on notifying next of kin.