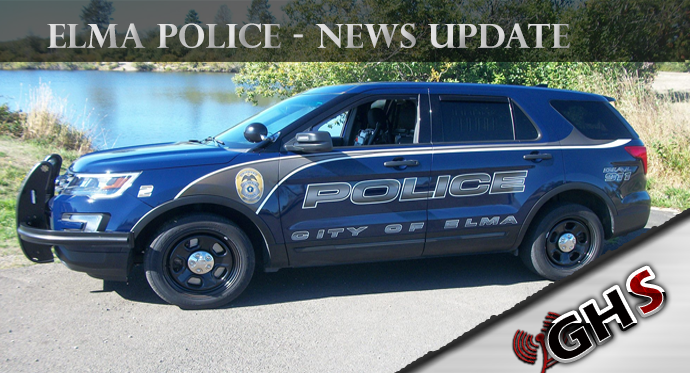 On 12/15/20, a Grays Harbor County Sheriff's Deputy conducted a traffic stop in the 300 block of Stamper Road with an Elma Police Officer who responded to assist.
The driver of the vehicle was arrested for traffic violations and subsequently searched. During the search, officers located a recently stolen fuel card from a burglarized Elma business. Officers also observed items in the suspect's vehicle that could have been stolen.
Officers applied for and were granted search warrants for the suspect's vehicle and his residence, to recover additional property related to the burglary.
Elma Officers, with the assistance of Grays Harbor Sheriff's Deputies, served the search warrant on the suspect's residence in which during the search, officers located several additional items from the Elma burglary along with multiple items stolen from other East County burglaries.
Several firearms were located, including two handguns that had the serial numbers scratched off.
The Elma man was arrested but released due to health concerns. Charges were forwarded to the Grays Harbor Prosecutor's Office for possession of the stolen property, unlawful possession of a firearm, and altering identifying marks on a firearm.