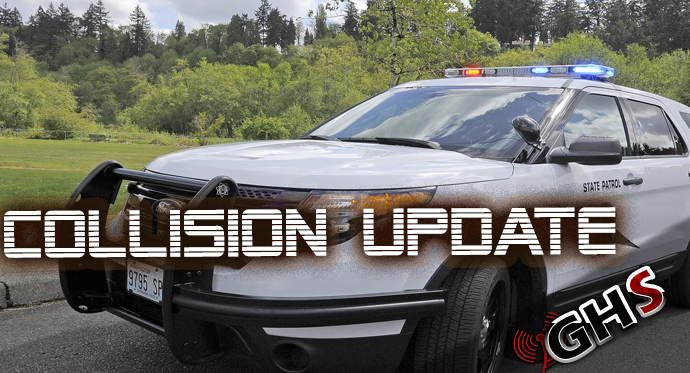 According to a Washington State Patrol report a 2 vehicle collision that occurred Friday evening December 4th on US 101 around 6:08pn in Pacific County is still under investigation to determine the cause of the incident.
A 20-year-old Cosmopolis man was traveling north on US 101 near milepost 62 (towards Aberdeen) driving a blue 2002 Accura hatchback when he crossed the center line and struck a grey 2008 Honda Pilot driven by a 59-year-old Tumwater woman with a 26-year-old male passenger.
The 20-year old Cosmopolis man and the 59-year-old Tumwater woman was airlifted from the scene due to the severity of their injuries. The 26-year-old Tumwater man, passenger was transported to Community hospital for his injuries.
At the time of report, it was not known if drugs and or alcohol were a factor or any other details of what caused the collision. No charges have been given.