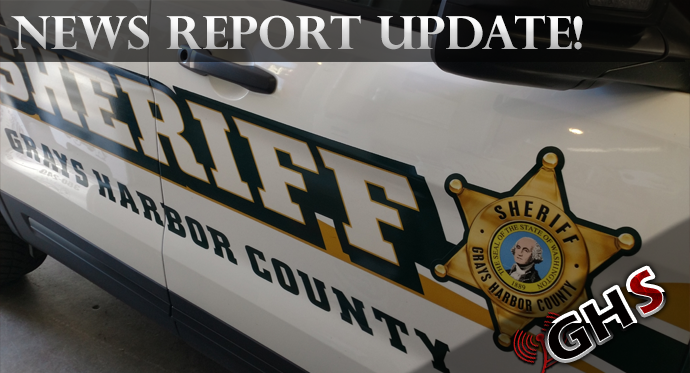 Undersheriff Brad Johansson says this morning that on 11-22-20 deputies were dispatched to the 7-11 on Olympic Hwy in Central Park for a possible robbery.
The reporting party advised that a man parked across two parking spaces in front of the store, armed himself with a gun, and entered the store. A deputy arrived on the scene and observed a male matching the suspect's description inside the store. The deputy did not see a gun in the suspect's hand but detained him to investigate further. When the male was asked if he was armed he admitted that he had a pistol in his waistband. The deputy recovered a loaded 9mm pistol from his waistband.
Upon further investigation, it was learned the suspect had an outstanding felony warrant for his arrest and was not allowed to be in possession of a firearm.
The suspect was arrested and searched incident to the arrest.
The deputy found a large number of suspected prescription pills, suspected methamphetamine, and a large amount of cash.
The suspect was booked into the Grays Harbor County jail for unlawful possession of a firearm and drug charges. We are thankful to the citizen that alerted us to this situation and that no one was hurt in what was a very dangerous situation for the deputy and the public.