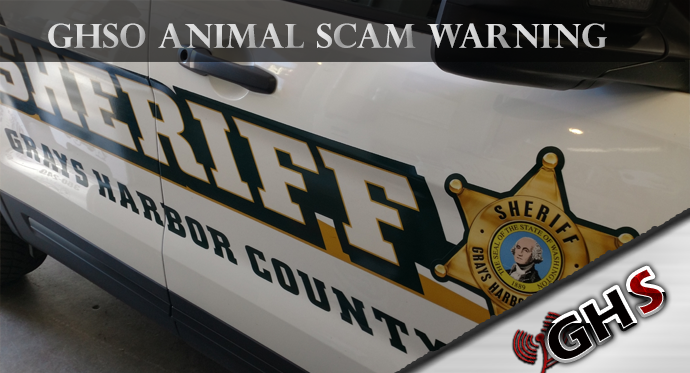 The Grays Harbor County Sheriffs Department wants to send out a warning this holiday season to be wary of animal adoptions involving out of area phone numbers. A Hoquiam area resident was recently caught up in one of these scams and we have more of that story below from the Sheriffs Department.
At the end of October, a Hoquiam area resident attempted to purchase a rather expensive feline (cat) while navigating the website "Hobbly.com". A subject who identified herself as "Gladys Gonzalez" had been communicating via text with our victim from the phone number of 406-709-8288.
Eventually, a price for the cat was agreed upon that included shipping via "Animal Airlines". Payment, however, was only allowed via SmartATM through Wells Fargo.
After our victim made the initial payment, they received another phone call from a subject claiming to be with "Animal Airlines" demanding additional monies for transport. It was apparent at this point the victim was dealing with a scam.
Investigators have found that this same phone number is associated with various websites throughout the United States that sell animals. The ads show numerous pictures of various puppies and kittens for sale. Investigators are attempting to determine from where and who the phone number belongs to.
The Grays Harbor Sheriffs Department recommend whenever dealing with a transaction that involves a particular phone number from an unknown party, that you Google the phone number. Often times with actual scams, you will find where the phone number had been used multiple times for fraudulent purposes.
Given the holiday season upon us, this would also be a good time to remind our citizens to avoid sending Christmas Cards via your personal mailbox.
We often see an increase in mail theft cases where criminals are looking for Christmas Cards that possess cash or gift cards. Often times, the criminals will take the entire contents of your mail and sift through it at a different location.