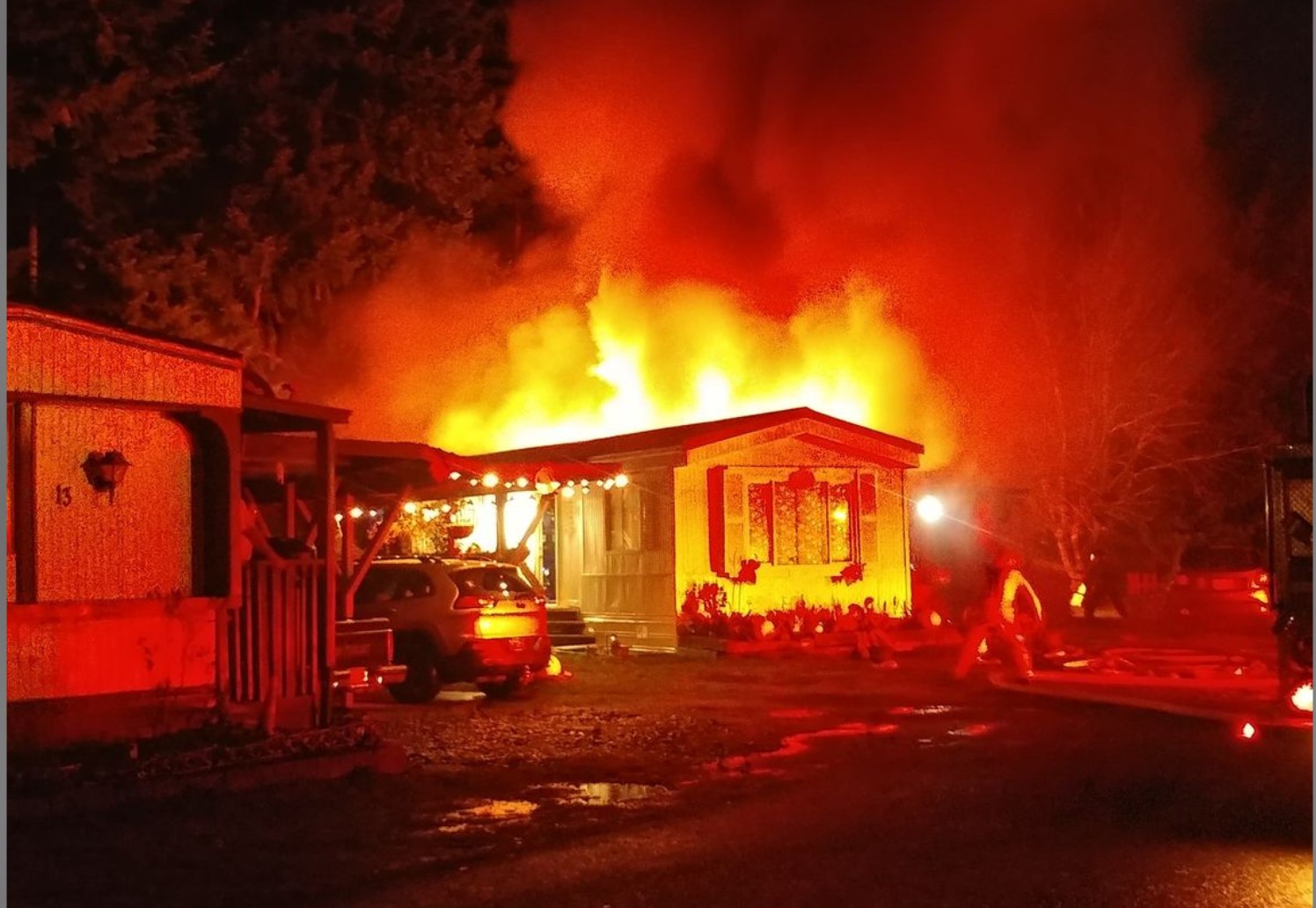 Image is of the fire scene, this trailer received exposure but was not the one that was lost and the deceased person found in.
According to Under Sheriff Johannson with the Grays Harbor County Sheriffs Office On 11-16-10 at approximately 5:00 PM law and fire were dispatched to the Hidden Valley Trailer Court at 1194 State Route 12 in Montesano for a report of a trailer on fire.
Fire District 2 responded and was assisted by Fire District 5, Montesano Fire Department, and the Aberdeen Fire Department.
The fire was extinguished and it was determined the trailer was occupied and the occupant was deceased.
The victim of the fire has not been positively identified at this time.

The cause and origin of the fire is unknown at this time.
The scene will be investigated by the Grays Harbor Sheriff's Office.
We will release more information as the investigation continues. At this point, there is nothing that leads investigators to believe there is anything suspicious with the fire.