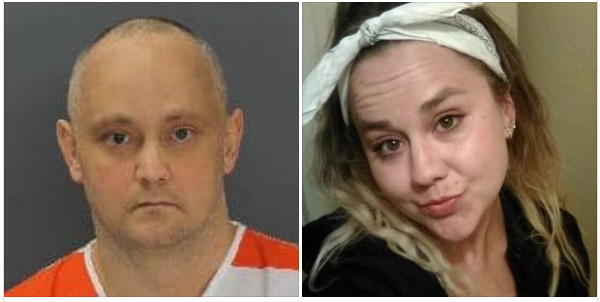 The Mason County Sheriffs Office announced Thursday afternoon that they are searching for two suspects in a Kidnapping/Homicide case where a body was found in the Lake Cushman area on October 2nd.
On October 2, 2020, the Mason County Sheriff's Office (MCSO) received a call of a body found off of U.S. Forest Service Road 24, near the intersection with Hwy 119, in the Lake Cushman area. The body was that of an adult white female. It was apparent from the evidence at the scene that this was a homicide. An autopsy was completed on October 5th, 2020. We were able to identify the victim as Rachell Rene Roberts. She was assaulted and the Medical Examiner found signs of suffocation.
Over the past week, members of the MCSO, WSP and the FBI have been diligently investigating this homicide. The investigation to this point has provided evidence which led to the MCSO requesting two arrest warrants for Murder and Kidnapping for;
1) Mathew Collett, white male, 37 yoa, 5'09", 180, blue eyes, and bald
2) Kylie Kadeen Craig, white female, 28 yoa, 5'03", 180, brown eyes and brownish/blond hair
Associated Vehicle: WA/BTX1364, 2013Hyundia Elantra, RED
The Mason County Sheriff's Office is asking for the assistance from the public with locating these two suspects.