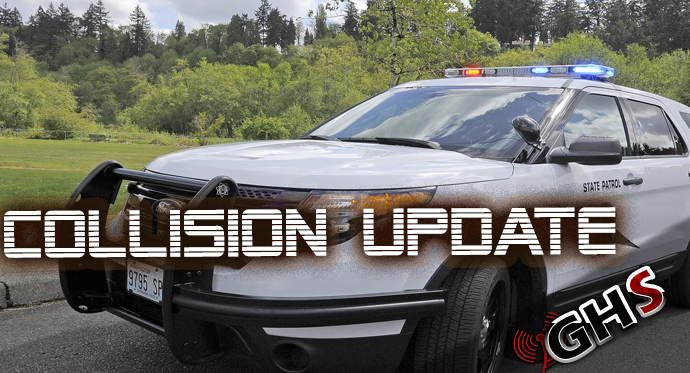 One person was transported for injuries Saturday after 2 car collision on State Route 109 at Chenois Creek RD
According to a Washington State Patrol report a 65-year-old Ocean Shores Woman was traveling northbound on State Route 109 at the Chenois Creek Bridge in a 2009 Toyota Camry and crossed the center line on the bridge colliding with a 2014 Cehcirlet Silverado driven by an 81-year-old Roy man with a 25-year old passenger.

The Camry came to rest in the northbound ditch with the Silverado resting in the southbound ditch after being rotated counterclockwise.

The Ocean Shores woman was transported to Community Hospital for her injuries and is being charged with negligent driving 2nd degree for falling asleep at the wheel.