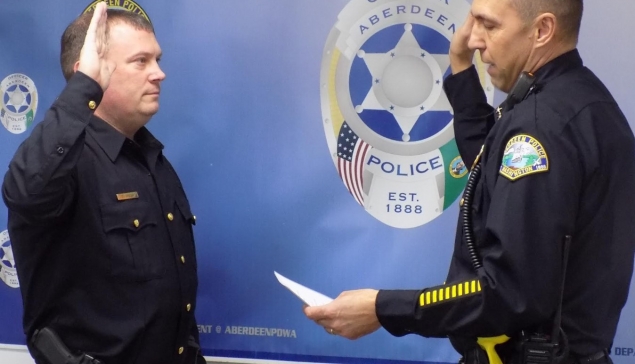 Aberdeen Police Chief Shumate announced the promotion of Lt. Dale Green to the position of Police Commander effective March 1, 2020. Commander Green was raised on Grays Harbor, graduating from Montesano High School in 1994 and Grays Harbor College in 1996. Commander Green went on to receive his Bachelor's degree from Washington State University in 2004.
Commander Green first came to the Aberdeen Police Department in 1993 as a Policer Explorer. He served in this capacity from 17-21 years of age. On January 13, 1997, Commander Green was hired by former Police Chief Bob Maxfield as a police officer for the City of Aberdeen.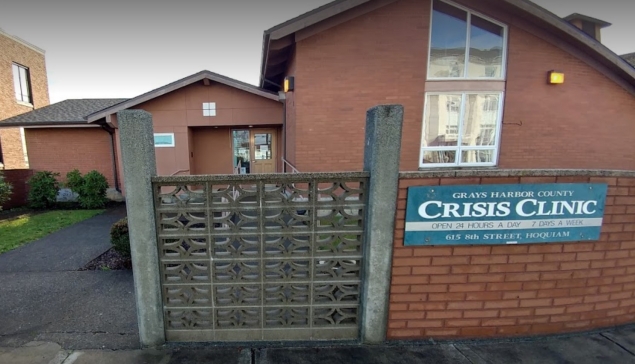 In a morning statement on social media, Hoquiam Police Chief Myers said that he received word from Columbia Wellness who operates the local crisis center and intervention team that states "staffing levels will drop below a safety threshold that will not allow Columbia Wellness to continue to provide crisis services as of December 12th, 2019."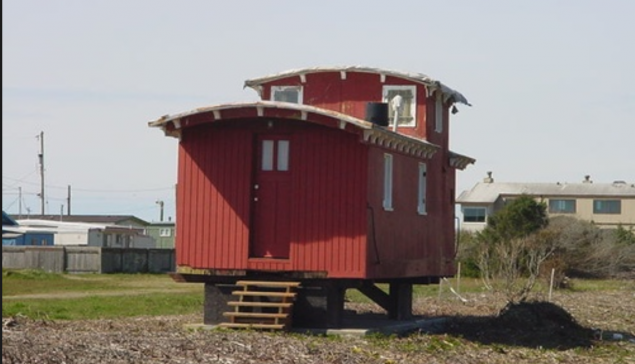 Ten years ago, the Museum of the North Beach rescued a historic 1912 wooden Northern Pacific Caboose. The caboose had been used as a nightly rental in Moclips, and a new owner wanted it removed from their property. Our membership collected funds to have it moved seven blocks to the Washington State Parks day-use park in Moclips, the original site of the Northern Pacific Railway depot. If you go to YouTube and search "Moclips caboose" you'll see a few short videos of the move to State Parks property in 2009 taken by Stephanie Allestad.
This particular piece of railroad history is very important to Moclips by the Sea Historical Society as it was on the last train to Moclips before the tracks were torn up in the 1980's by the Burlington Northern. We are now preparing to move it again.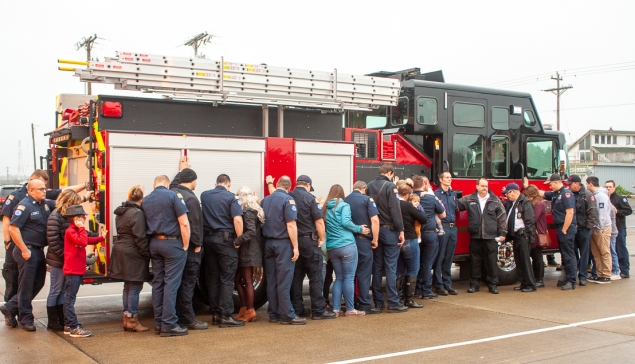 The Ocean Shores Fire Department is proud to dedicate a new, state-of-the-art fire engine to its fleet of emergency response vehicles.
The new fire engine includes enhanced features such as an enclosed pump panel to protect operators from inclement weather, extra scene lighting, a modern foam system, and brand new hose and equipment.
"It's going to improve fire safety and communication," OSFD Chief Mike Thuirer said. "And the foam system puts another tool in our toolbox."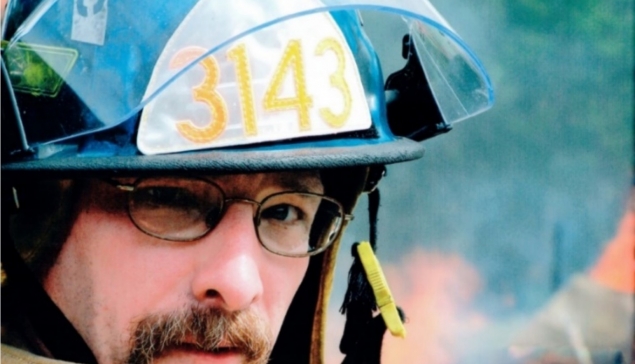 Memorial Announcement for Lieutenant/Paramedic Philip Oldham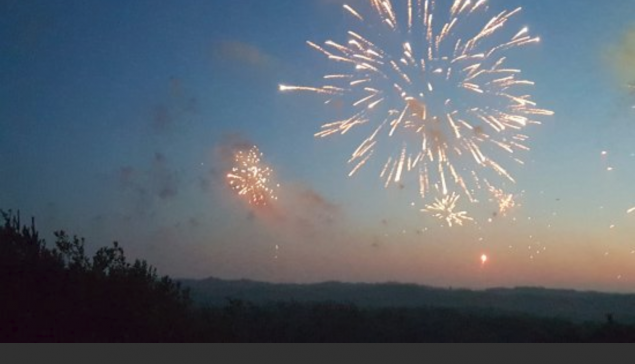 The Ocean Shores Fire Department and the Ocean Shores Police Department would like you and your family to have a fun and safe 4th of July in Ocean Shores. Below is a list of fireworks rules, laws, safety ideas, and tide tables which you should follow in order to enjoy your holiday.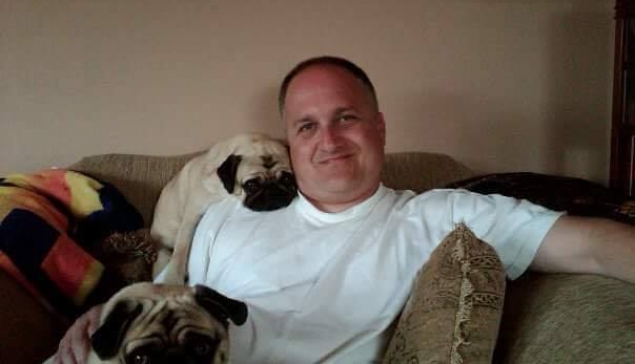 A memorial service will be held at 1:00 p.m. on Saturday, February 1, 2020 at the Ocean Shores Convention Center.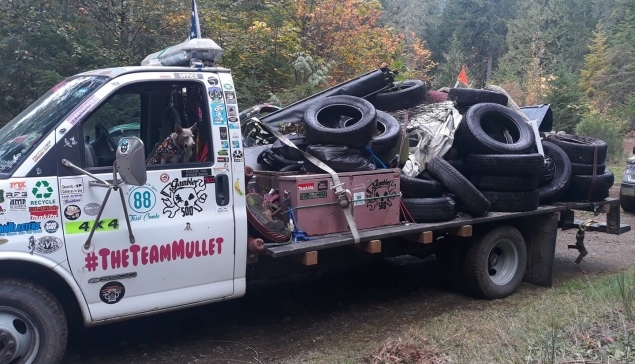 The Gambler 500 which is the world's largest and competitive trail cleanup competition recently paid a visit to the Capital Forest which borders Thurston and Grays Harbor County through State Route 12 and State Route 8.
6 tons of garbage was said to have been collected in the Capital Forest. 6 tons of trash, more than 70 tires and several large bodies of wrecked cars, boats and trailers.
Rules are simple at the Gambler events -
Don't be a dick.
Camp is rustic, dusty and post-apocalyptic, there will be places to park if you choose to camp elsewhere and just come to hang out with fellow gamblers. Camp tightly, sorry no savesies, if you want to camp next to friends, travel with your friends.
There is no official route, the goal is to reach Gamblertown using as little pavement as possible "pavement is lava" drive safe as you be sharing and interacting with thousands of other gambler cars. The best challenge is navigating stock 2WD cars over backroads that trucks and SUVs wouldn't have a problem with but you'll find plenty of challenges for built rigs along the way.
For more on their events check out https://gambler500.com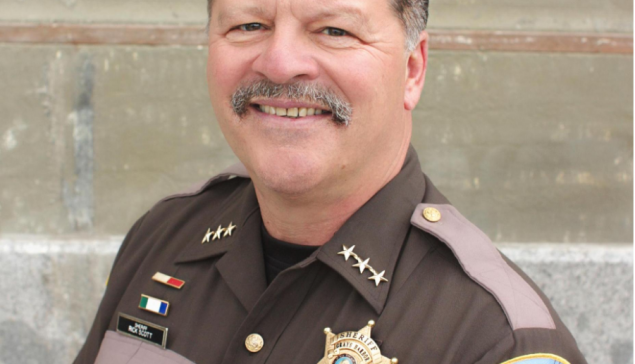 Grays Harbor County Sheriff Rick Scott has been elected vice president of the board of the Washington Association of Sheriffs and Police Chiefs (WASPC). Sheriff Scott was elected to serve as vice president of the 15-member executive board at the organization's annual conference held last week.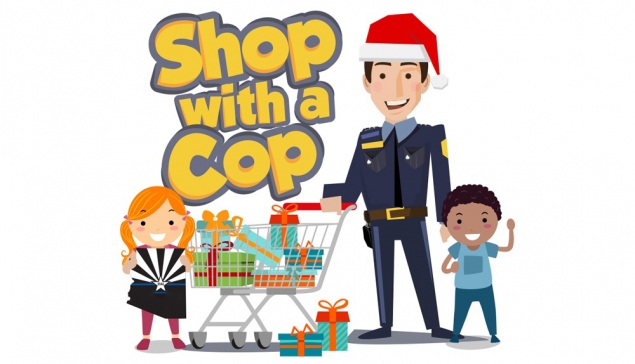 Did you know that Pacific County has 2 Shop With A Cop programs? Pacific County has an interesting geography when it comes to its residents. One density-based area is the Long Beach Area and then there is the County seat in Raymond. There is no big retailer when it comes to putting out donations so local and small businesses come together to help children in this county.
This Saturday the 14th is the Shop With a Cop out of the Willapa Harbor Raymond area and they have 24 kids that will get to participate in shop with a cop. The program is partnered with Pacific County Sheriff's Office, Raymond Police, South Bend Police, Shoalwater Bay Police, Washington Department of Fish & Wildlife, Washington State Parks and Washington State Patrol.
Michelle Layman who helped start the program 11 years ago after watching how much fun the kids, officers and her Husband an officer with Cosmopolis Police Department in Grays Harbor County enjoyed this holiday experience says "I'm so proud to be a part of this program"

The event is graciously sponsored by Weyerhaeuser, Dennis Company, The Ladies of the Elks and numerous generous community members.

The kids are treated to breakfast at the Elks and then take the long ride through downtown Raymond to Dennis Company where they get to spend a $100 gift card. They also get sent home with a stocking full of goodies, a wrapped gift, and a gift card to Pioneer Grocery.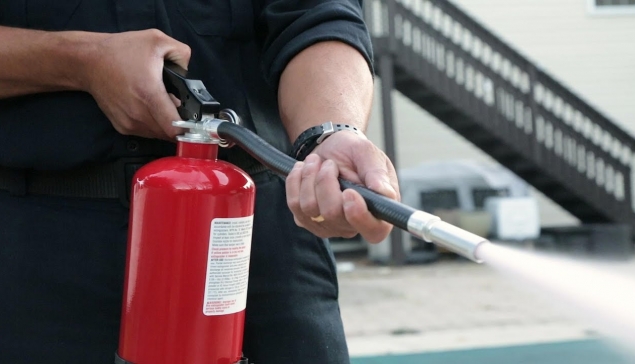 The Washington State Fire Marshal's Office (SFMO) would like to remind residents that when used appropriately, portable fire extinguishers can save lives and property and are an important part of a home safety plan. Fires grow and spread rapidly, and the first priority for residents should always be to get out safely during a fire.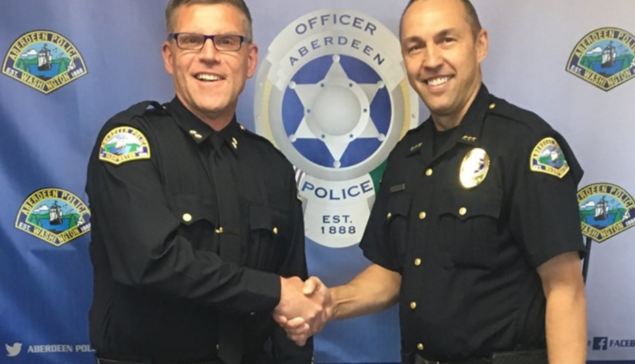 On Monday, May 6th Aberdeen Police Chief Steve Shumate announced that he had selected his second in command (deputy chief) Jay Staten to fill the shoes of longtime Deputy Chief Timmons who retired from the department.
Here is what Chief Shumate had to say in his statement.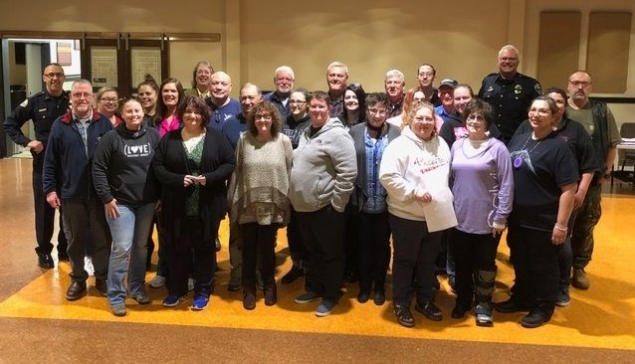 Aberdeen, Hoquiam, and Cosmopolis Police Departments are still taking applications for a few more days and we have room for a couple more people. This is open to all residents of Grays Harbor. We are starting January 7 and go through March 24th. All the information is below. Thank you.
The Aberdeen, Hoquiam, and Cosmopolis Police Departments are proud to announce the 2nd annual West County Citizen's Academy starting January 7, 2020. This Citizen's Academy is being offered at no expense to the attendees.
The purpose of the Citizen's Academy is to expose our residents to some of the interesting aspects of law enforcement and the local criminal justice system here in Grays Harbor. The courses are designed to give citizens a unique insight and experience into what law enforcement does every day serving our communities.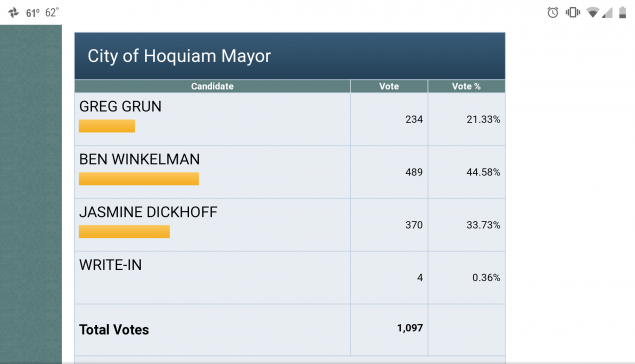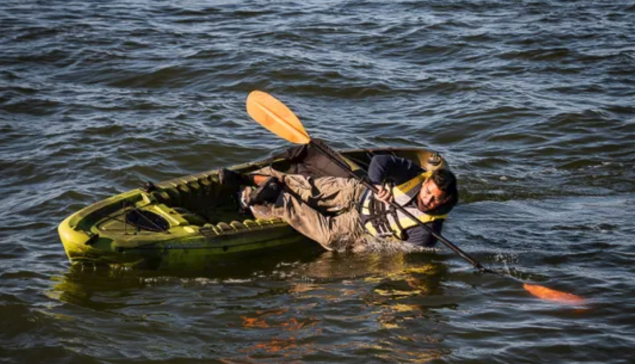 The Coast Guard and Washington State Parks' Boating Program encourage recreational boaters and paddlers to know the risks of accidental cold-water immersion. While air temperatures may be rising, water temperatures in Washington state waterways remain cold.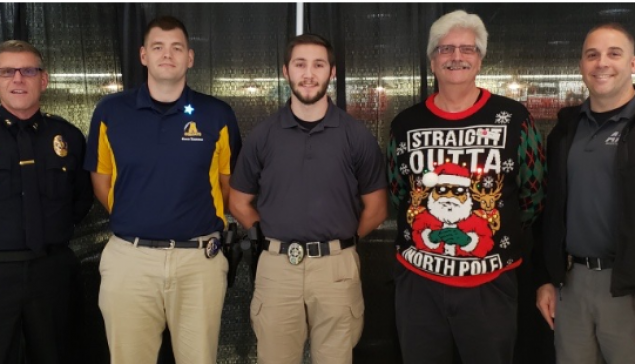 On December 5, 2019, at the 7-11 corporate sales rally in Auburn, WA the Aberdeen Police Explorer Post was selected and awarded a community grant for $2000.00 from the 7-11 corporation. The grant named "Project A Game" is awarded to Law Enforcement Partners that contribute to youth programs such as the explorers. The grant funding will be used to support the explorer post in training, equipment and community events.
The Aberdeen Police Department wishes to thank the local Aberdeen 7-11 stores that contributed to this grant.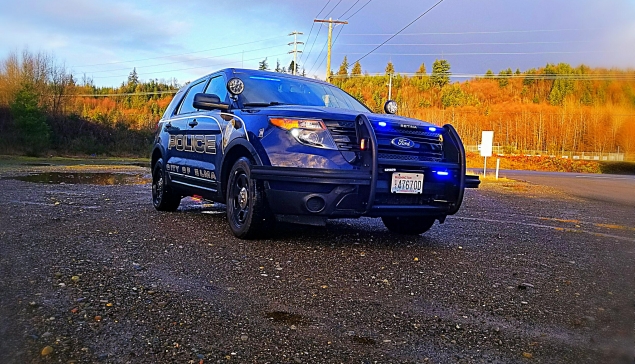 We here at Grays Harbor Scanner having been monitoring police and fire traffic daily for over 7 years have seen a huge increase in calls for the Elma area especially after the addition of Summit Pacific Hospital and its expansions. Those that serve and work for the Elma Police Department have done a fantastic job with the increased calls and made such a huge professional change in their organization over the years.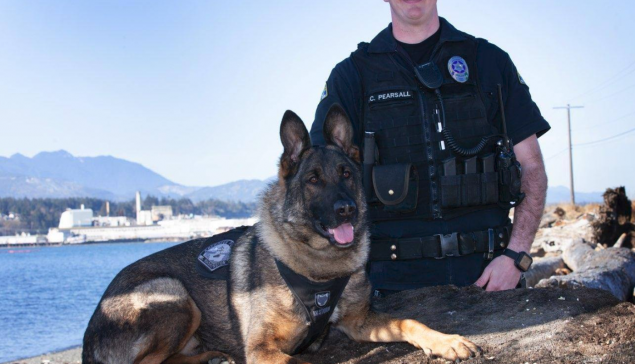 The Aberdeen Police Departments new K9 team is ready to hit the streets and take a bite out of crime.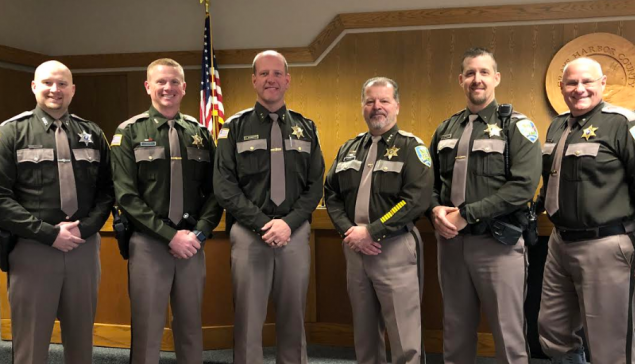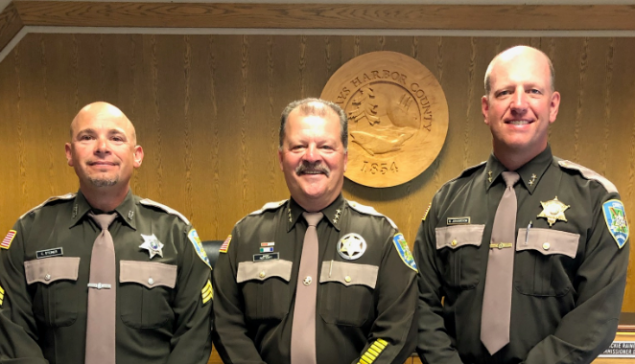 On 07-01-19 Sheriff, Rick Scott promoted Brad Johansson to the position of Undersheriff. Undersheriff Johansson had been serving in the role of Chief Criminal Deputy. He is replacing retired Undersheriff Dave Pimentel. Undersheriff Johansson has moved through the ranks servings as a Sergeant, Lieutenant, and Chief Criminal Deputy. The Undersheriff is second in command to the Sheriff and it is an administrative position that supervises all the administrative functions of the sheriff's office.