One of the most important things about GHScanner.com, Grays Harbor Scanner the Facebook page is its Admins.  Without volunteers to help run our page and service, there would be no Grays Harbor Scanner.  Our admins vary in expereince, duties and what they can do, but we do it all as a team.  We have Volunteer Firefighters, EMT's, Police Officers, Medics, Home Caretakers, House Wives and Husbands all volunteering to help make this work.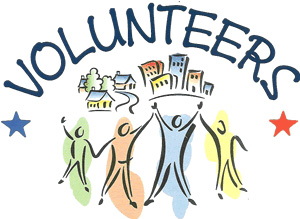 Volunteers put in the time they can, Within reason - A volunteer cant sign up and never be around, never help out or chat with follow up.  We chat nightly, daily and communicate with each other as a team.  Most, if not all of us have scanners, department radios and or access to the online internet feeds to verify posts, and information. While we do not require page volunteers to have a scanner, you must be able to use at least the online version.  After a person has been able to prove they can do posts, keep up with things etc... we will provide a volunteer with a loaner scanner. 
Requirements - Other than having a scanner, or access to the online scanner we ask the volunteers be over the age of 18, Facebook and Facebook chat access (as we do a lot of coordinating through chat), the ability to keep things to yourself and within the group (privacy is important). Live within Grays Harbor, Pacific and or Mason Co.  Volunteers must have access to a computer that works, and mobile smart phone in order to do posts and moderating capabilities. 
How can you volunteer? 
- Scanner monitors, they post what they hear on the scanner within page and admin rules 
- Page moderators, moderate threads and posts to keep things civil on our page
- Answering questions, and providing information not only to other page volunteers, but to the community 
- Writing stories, people like to write articles - and we post them not only to our website but to the the Facebook page as well. 
- Photography, we are provided with some great photos in and around there area 
So if you are interested in Volunteering, have a scanner or access to online feeds - can uphold our values, help post topics, moderate topics or maybe like to write articles and want to help with our website - use the contact us at the top of this page and send us a message as to why you would be a good fit for helping with one of the most popular Facebook Page / Websites in Grays Harbor.   Make sure to include who you are, why you would be a good fit, what you bring to the table etc... for best consideration.