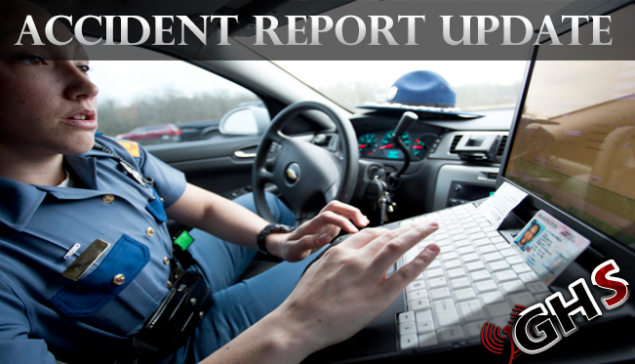 According to a Washington State Patrol report a 25-year-old Montesano woman fell asleep while driving her black 2007 Volkswagen beetle convertible Saturday morning September 7th just before 10:00am on State Route 8 3 miles east of Elma.
The woman had been driving in the eastbound direction when the vehicle left the roadway to the right, and struck bushes and saplings.
She was transported to Summit Pacific for her injuries and is being charged with negligent driving 1.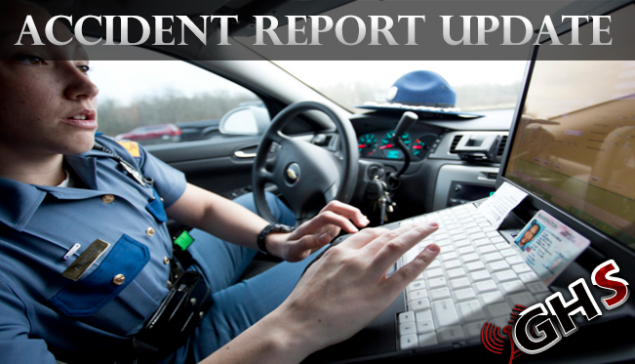 According to the Washington State Patrol, a 20-year-old Onalaska woman changed her mind and decided not to make a turn and then got back into the driving lane on SR 12 near at Porter Creek Road Monday evening causing a motorcyclist to collide with and int her vehicle.
The Onalaska woman had been westbound in her tan 2014 Volkswagon Jetta and had gotten into the turn lane at Porter Creek Road to turn left. She changed her mind and turned right getting back into the driving lane and caused a 50 year old Lacey woman who was driving a Black 2003 Harley Davidson Xl1200 to strike and collide with the passenger side of her vehicle.
The motorcyclist was transported to Summit Pacific Elma for her injuries.
Cause of the accident is listed as improper lane usage with charges being filed for
negligent driving 2nd degree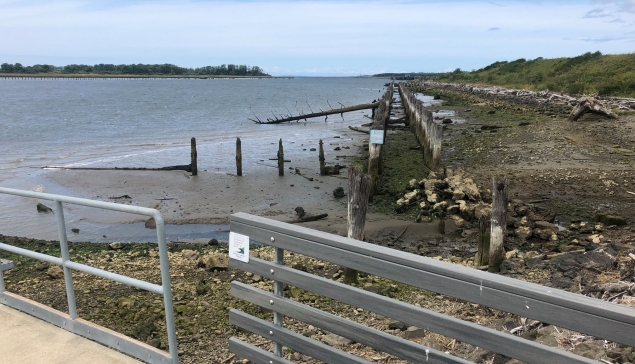 An Update to an alert Grays Harbor Scanner Posted on On Saturday, July 20, 2019 at 10:30 PM. Police Chief Myers says that "Aberdeen Officer Berken shed much of his police gear in order to swim out to the woman. Officer Berken spoke with her calmly and explained to her how he would be physically swimming with her back to the shore".
Here is the full Press Release from Chief Myers.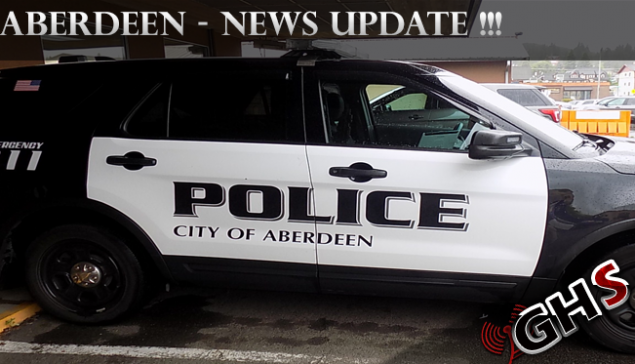 Four people were arrested Tuesday morning when Aberdeen Police, assisted by two Hoquiam Police officers, served a search warrant at a residence in the 1000 block of E. Market St.
An Aberdeen patrol officer became aware of information connecting stolen property from recent commercial burglaries to the residence.
The officer secured a search warrant, and just before 11:00 AM a team of officers responded to the residence to serve the warrant.
Officers and detectives located a few items of suspected stolen property from the recent burglary at the south Aberdeen Dennis Company.
The search also turned up small quantities of controlled substances (elicit street drugs) and associated paraphernalia throughout the residence.
A 26 and 27-year-old Hoquiam male, 46-year-old Aberdeen male, and 54-year-old Aberdeen female were taken into custody on charges that include VUCSA, Possession of Stolen Property, and outstanding arrest warrants.
The investigations continue into the burglaries. Anybody with information is encouraged to call the Aberdeen Police Investigations Section at 360-533-3180.
We have an official update on a situation that took place in Aberdeen where we asked the public to be patient in asking for questions and posting details during a sensitive matter involving the Aberdeen Police department and a 58-year old Aberdeen man. The Aberdeen Police Department says in an official release that the man is in the Aberdeen Jail this morning following a stand-off at his residence Monday afternoon after a domestic dispute prompting the crisis situation.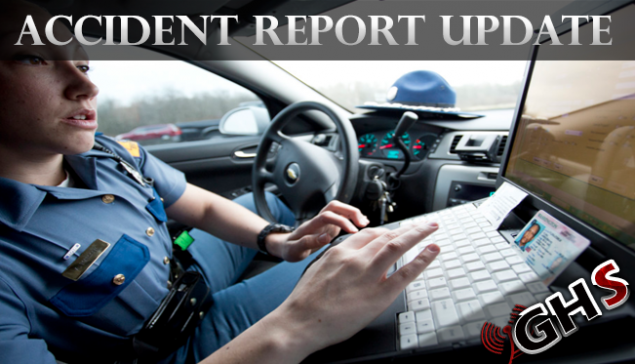 According to a State Patrol report, a 34-year-old Tokeland woman fell asleep at the wheel on Sunda morning on State Route 105 near Bay City Sausage and as she awoke overcorrected landing her off the roadway.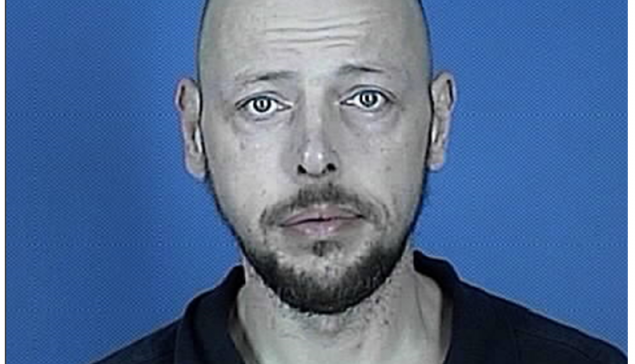 The Aberdeen Police Department is looking for Emery W Parks as a missing person. Parks is a 48-year-old transient diagnosed with Schizophrenia and last seen in the Olympia area in June. No other details were said in the agencies request just that he is listed as a missing person and that they would like the publics help in locating.
Any Information, please contact the Aberdeen Police Department (360) 533-8765
APD CASE #19-A22205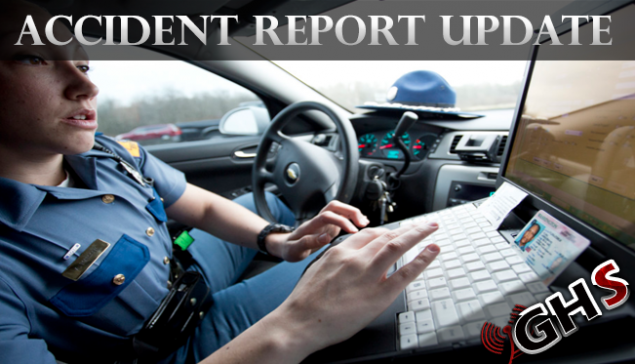 A pedestrian was struck and injured in a construction area on State Route 8 at Summit Lake Road yesterday on August 7th at 8:41 in the morning.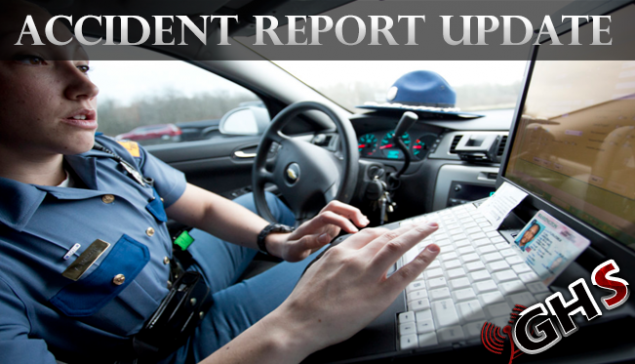 According to a State Patrol report a 22-year-old Olympia man that was Driving While Under the Influence Saturday evening just before midnight at 11:47 PM on July 20th caused an accident in Oakville resulting in him being airlifted to Harborview Hospital in Seattle.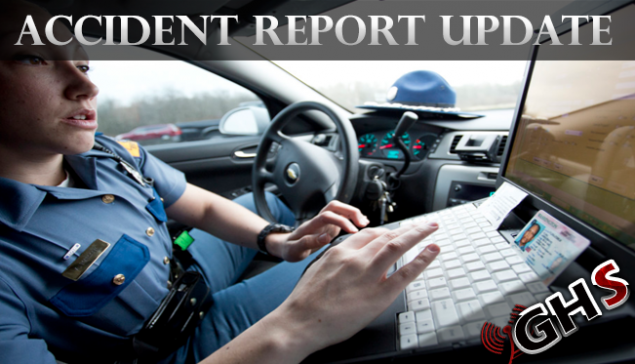 According to the Washington State Patrol, the driver of a vehicle that struck a horse with a rider on it in just outside of Ocean Shores Tuesday afternoon says that he couldn't see the horse and rider due to sun being in his eyes.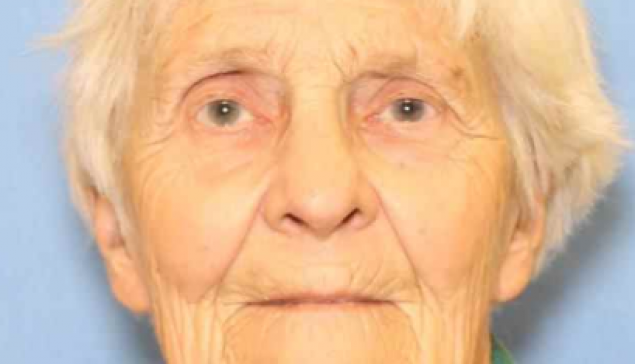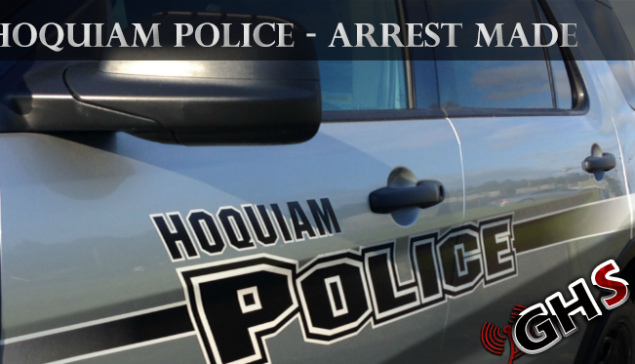 The suspect arrested by Hoquiam Police Detectives for child rape is a 60-year old that has education as a child psychologist and appears he was last employed by a medical provider as a contracted speech-language pathologist/ child psychologist within a school district in King County.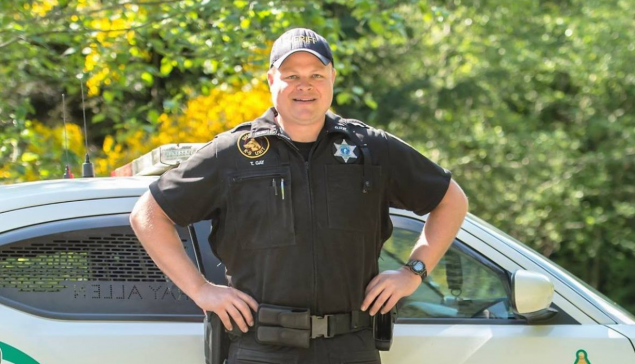 Off Duty Sheriffs Sgt. Gay was instrumental in saving the life of an accident victim in Elma after a vehicle pinned the victim between two cars. Sgt. Gay ended up removing the driver from his vehicle and freed the victim. He applied a tourniquet to the victim's leg with a belt. His actions have earned him the Sheriff's Office Meritorious Service Medal and that will be awarded on August 28th at 3:00 PM in the large commissioners meeting room in Montesano according to the Grays Harbor Sheriffs Under Sheriff Brad Johannson.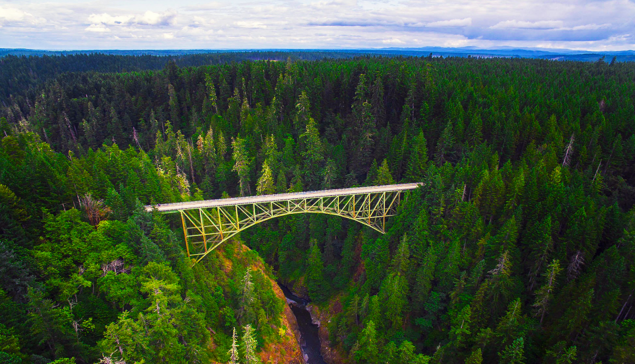 The Mason County Sheriffs Department says that it will be "strictly" enforcing the area closure by a popular high steel bridge in the South Fork Skokomish Canyon where people routinely enter the canyon despite the dangers that cause it to be a closed area by Federal order, resulting in injury and average of one death annually.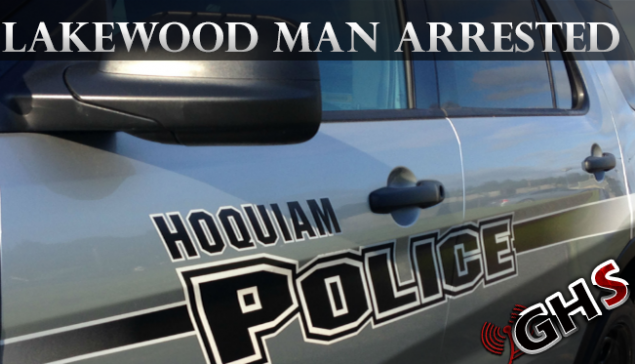 In the evening of Sunday, June 30, 2019, Hoquiam officers were contacted by the Skamania County Sheriff's Office after finding a 12-year old female dropped off in Stevenson (a city located within Skamania County) who was reported as a runaway juvenile from Hoquiam.
The girl told deputies she had been kidnapped from Hoquiam and sexually assaulted by a man she had met over social media.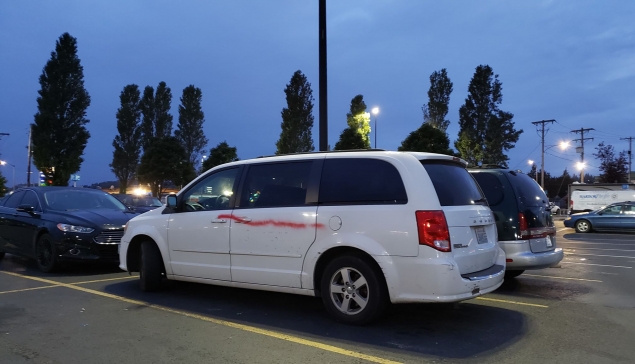 Early this morning at approximately 01:59 AM, Aberdeen Officers were dispatched to a report of a burglary in progress at the Sprint Store, in the 1100 block of East Wishkah Street. Upon arrival, Officers discovered a large window was apparently broken out with a shopping cart and an unknown amount of product was stolen. There was also fresh red spray painted graffiti on an intact window and no suspect(s) was located.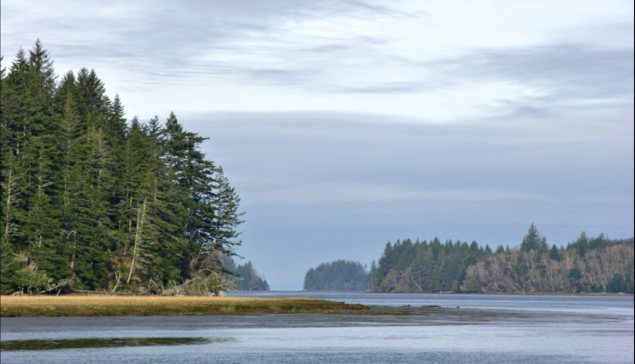 Coast Guard crews rescued three people from an island in Willapa Bay after their canoe capsized due to weather, Monday evening.
One of the stranded individuals called 911 to alert authorities to the situation.
Watchstanders at Coast Guard Sector Columbia River were notified from Pacific County dispatch around 5:30 p.m. that three people needed assistance on Long Island in Willapa Bay after their 17-foot canoe capsized.
The command center diverted an MH-60 Jayhawk helicopter crew from Coast Guard Air Station Astoria that was already in the air for training.
The Jayhawk aircrew arrived on scene at 6 p.m. and deployed the rescue swimmer to assess the condition of the three people. The aircrew hoisted the individuals from the island.
They were transported to awaiting emergency medial service personnel at Ilwaco Airport at 7 p.m. for further assessment.
The current medical condition of the individuals is unknown.
The Coast Guard recommends boaters always check weather forecasts prior to departing on a journey. The smaller size of paddle craft makes them susceptible to wind and waves.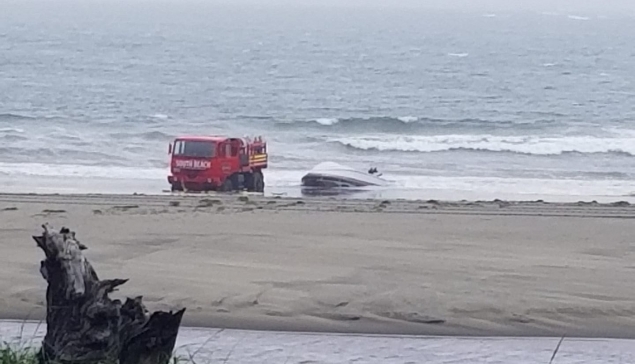 Tokeland, WA. – Today at approximately 9:12 AM the Pacific County Communications Center received a 911 call regarding an overturned vessel in the ocean near the vicinity of the Washaway Beach area off of State Route 105. The caller further explained that the vessel was an 18-foot Bayliner and that the two occupants had been thrown into the water but had managed to hold onto the vessel. The reporting party was in another vessel and was unable to get close enough to render aid.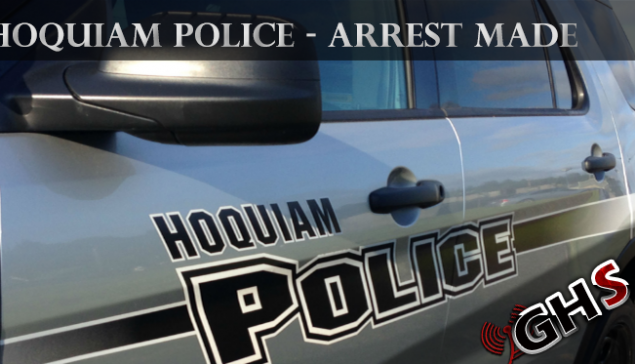 On Monday, August 19, 2019 at 1909 hours, Hoquiam officers were dispatched to a robbery at the Mobil station located in the 2600 block of Simpson Ave.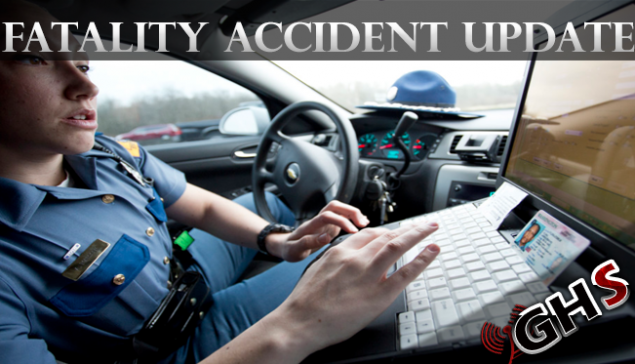 US-101 at the Bone River Bridge (just north bone river - 8 miles south of South Bend) in Pacific County was closed for 3 hours and 15 minutes for a fatality accident investigation Wednesday, July 24th.
According to the Washinton State Patrol, the collision occurred at 2:56 pm as a 44-year-old South Bend man was driving a black 1992 Yamaha xj600 motorcycle southbound on sr101 near bone river at a high rate of speed. The motorcycle left the road to the right and struck a guardrail.
Family of the deceased were notified by a chaplain and WSP Seargent.
The report states that the cause is under investigation at this time.