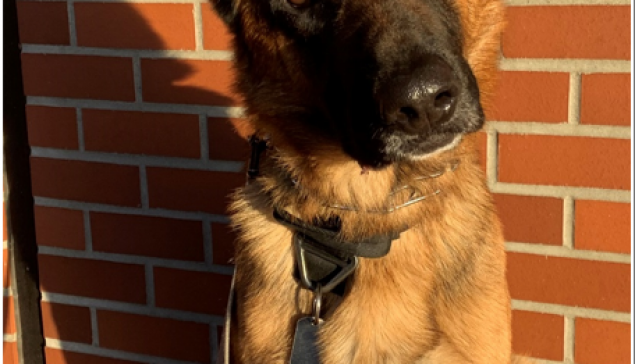 The Hoquiam Police Department welcomes its newest officer to patrol, and it adds 4 legs to the job not just 2. Police Chief Myers says "Well, technically this new officer is commissioned as a police officer- just the four-legged kind. 🐾"
Niko recently completed his 6-week narcotics canine academy in Shelton and was certified by the Washington State Criminal Justice Training Commission as a narcotics canine team. Oh, and so was his two-legged patrol partner, Officer Jerad Spaur.
Officer Spaur has been a patrol officer with HPD for over five years and actually started with us as a police services officer in the City Jail.
According to the Washington State Patrol, one person was airlifted to Harborview and another transported by ambulance to a local hospital after a 2 vehicle head-on collision Friday night February 14th.
The collision occurred on State Route 108 near milepost 11 in Mason County when a red 2002 Honda Accord driven by a Union, Wa man going westbound and lost control in the curve crossing over into the eastbound lanes where it was stuck in the passenger side in that eastbound lane by a 2020 Toyota Rav 4 driven by a 37-year-old Camano Island Man with 2 other passengers both being children in the vehicle.
The driver of the Honda Accord was airlifted to Harborview for his injuries and the driver of the Toyota was transported to Mason general. The children passengers were not injured. seatbelts and child safety seats were worn and used by all involved.
It is not known if there were drugs or alcohol involved, and the cause of the accident is under investigation.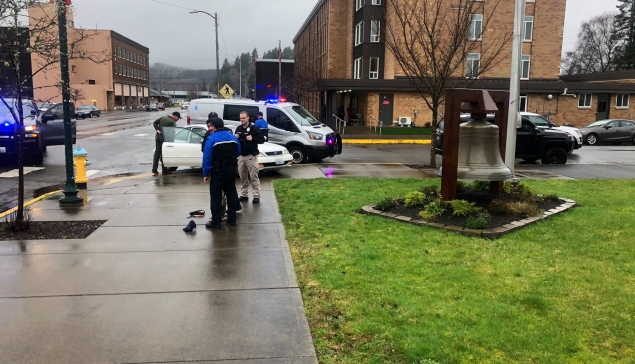 On Wednesday, January 29, 2020 at 1230 hours, Hoquiam officers were in the 400 block of J Street investigating an interrupted burglary when employees at Hoquiam City Hall reported a man out front with a knife.
The man arrived in a white car and pulled up onto the sidewalk at the corner in front of the flag pole and bell at City Hall. He exited the vehicle, opened both car doors and turned up the radio volume very loud.
The suspect, a 39-year old Elma man was then observed on the front grass of City Hall throwing a double-bladed knife into the ground.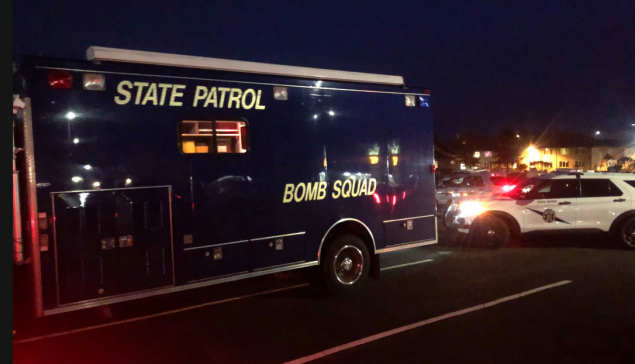 Police Chief Myers says in a non-official release on social media that they responded to the 800 block of Simpson Ave (tips that Grays Harbor Scanner received as the same building as the Social Security Office is in) for a suspicious package which had arrived in the mail on Tuesday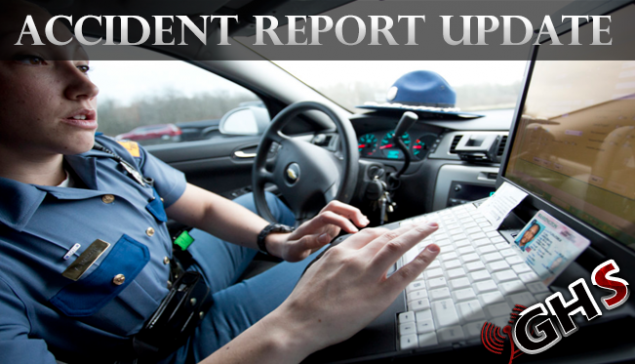 According to a just-released Washington State Patrol Report the cause of an early morning traffic accident on State Route 107 was caused by a DUI driver.
The collision occurred on February 14th at 3:28 in the morning on State Route 107 at Preachers Slough Road Between Aberdeen and Montesano. The driver a 20-year-old Elma woman driving a 2019 Kia Forte was traveling southbound on 107 when it veered right and hit the embankment and ended up in the southbound side ditch.
The driver, as well as a 19-year-old cosmopolis woman and a 20-year-old Aberdeen woman both passengers, were transported to Community Hospital for injuries sustained in the accident.
The cause of the accident remains under investigation, the driver is charged with DUI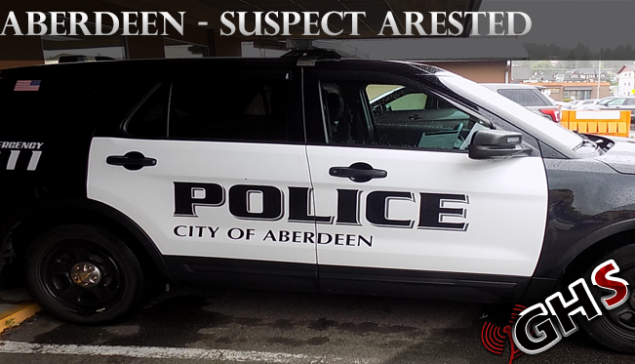 A 27-year old Aberdeen man was arrested Friday evening after reportedly assaulting his 55-year old mother at their residence in the 300 block of Conger St on Aberdeen's west end. Just after 6 PM officers responded to the location, where they located the woman with substantial visible injuries. She advised her son had assaulted her, and he left the residence on foot.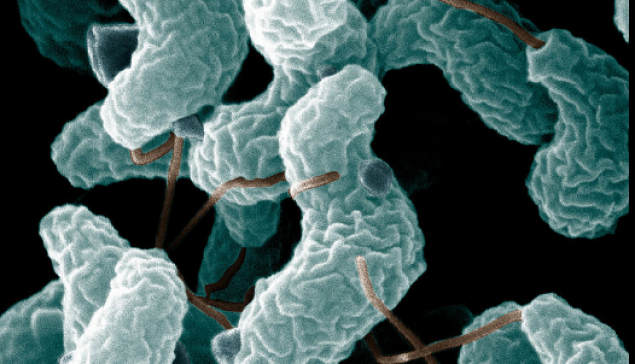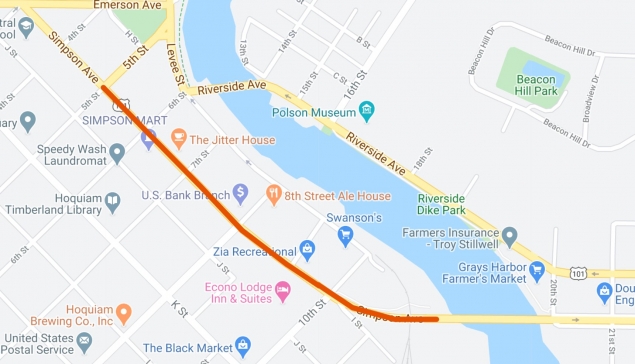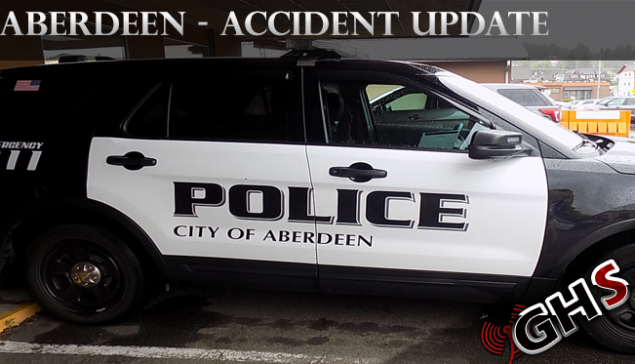 According to the Aberdeen Police Department, a 52-year-old Aberdeen man was transported to Community Hospital after he was struck while crossing the street Tuesday evening at Oak Street at Simpson Avenue.
Here is the latest from the Aberdeen Police Department on this case;
On 01/21/20 at 1753 hours, officers were dispatched to vehicle vs. pedestrian collision on Simpson Avenue near AutoZone. Officers arrived in the area but were unable to locate a collision at the original location they were dispatched to. Officers continued to check the area and were able to locate the collision scene on Simpson Avenue at Oak Street.
The pedestrian, a 52-year-old male from Aberdeen was walking westbound along the north edge of the intersection, from the sidewalk. The driver, a 52-year-old female from Aberdeen stopped southbound on Oak Street at Simpson Avenue and then turned eastbound, not seeing the male crossing. As the driver proceeded to turn, she collided with the pedestrian. The driver remained at the scene.
The pedestrian was transported to GH Community Hospital by Aberdeen Fire Department for treatment with non-life threatening injuries. The investigation is still ongoing.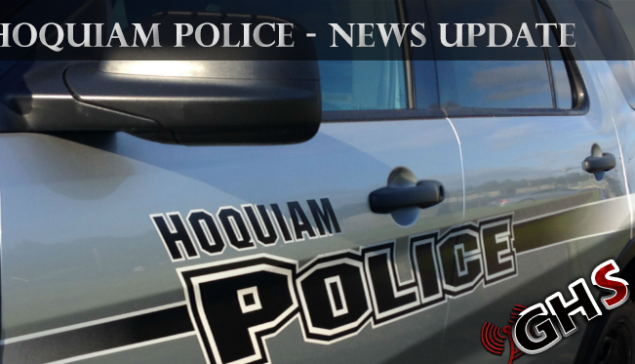 The Hoquiam Police Department made a statement on social media saying that they arrested a man on Sunday, February 23rd that had a Domestic No Contact Order protecting a female and her residence at her residence where he had attempted to start a fire but officers interrupted and stopped it from further damage.
Here are the details of that post -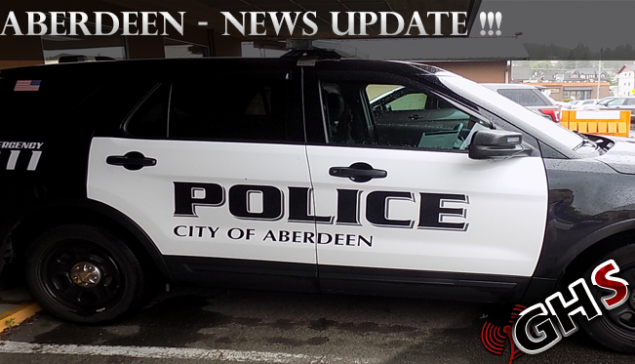 Two Hoquiam teens are in the Grays Harbor County Juvenile Detention Facility this morning facing Robbery charges.
At 7:48 PM Sunday evening Aberdeen Police Officers were dispatched to a reported robbery at the Grocery Outlet. The reported victim, a 39-year old Westport woman, and her 16-year old son and 13-year old daughter had gone over to the Hoquiam Police Department to report the incident. Officers were advised initially that during a reported vehicle purchase, the 16 and 17-year old Hoquiam male suspects grabbed the woman's purse (containing cash) and fled.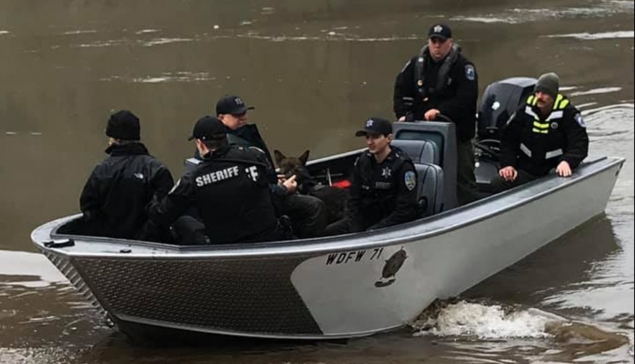 The Grays Harbor County Sheriffs Office says that a burglary Suspect who fled prior to officer's arrival Saturday morning from a residence off County Farm Road Montesano also had an explosive device in his backpack. The suspect was caught after an hour and a half search involving multiple agencies with the end result of being located by the County K9 and its handler.
Here is what we have from Undersheriff Brad Johannson this morning.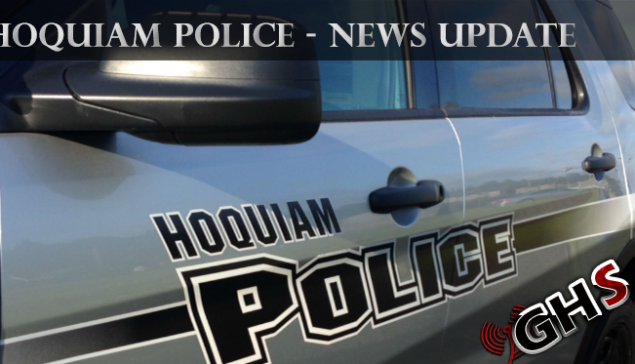 According to a social media post by the Hoquiam Police Department, the cause of a 2 vehicle collision by John Gable Park on Emmerson Ave Saturday was the result of a driver that had gotten distracted by her kids in the back seat of the van she was driving.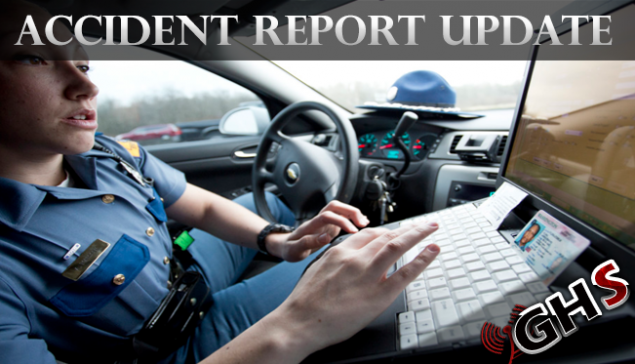 According to a Washington State Patrol report an Illegal passing, hitting a patch of water is the cause of an injury accident Thursday afternoon on US 101 north of mp 95 and Dekay Road.
The Hoquiam man, a 28-year-old man driving a 2010 Dodge Caravan was traveling on 101 southbound and passed a vehicle in a no-passing zone according to WSP and then as he was returning to the southbound lane hit a patch of water and lost control of the vehicle spinning and putting him back into the northbound lane.
A second vehicle driven by a 70-year-old Hoquiam man in a red 1995 Geo Prism struck the Dodge caravan in his lane of travel hitting the driver side door.
There was a passenger in the offending vehicle, a 4-year-old child. All occupants of both vehicles were using safety restraints and only the driver of the Geo Prism went to the hospital however by private vehicle only.
Charges to the 28 year old negligent driving 2nd, no insurance, driving while license suspended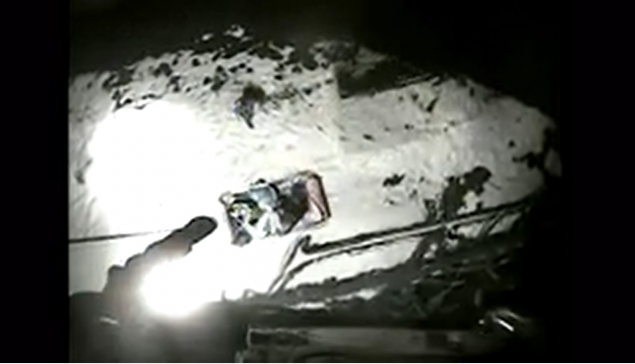 Coast Guard rescues hiker in the Olympic Mountains near Hoh River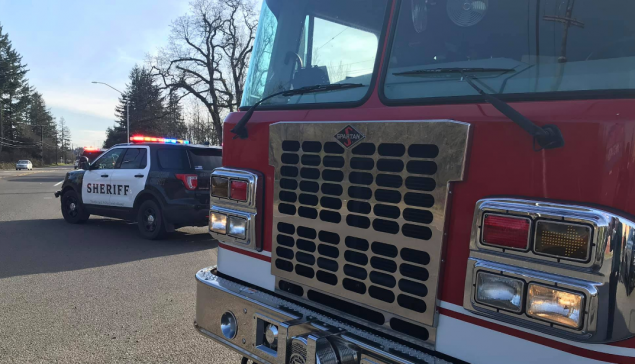 The Thurston County Sheriff's office tells a grim story this evening of a man that took his own life after a traffic collision on Old Highway 99 and 201st Ave SW Friday Afternoon.
They say that a male driver was recklessly driving south on Old Hwy 99 and lost control trying to turn onto 201st Ave SW. He then struck a vehicle occupied by 2 females who were stopped at the intersection.
The driver then exited his vehicle and threw an empty marijuana container nearby and then returned to his vehicle and obtained a firearm.
after which he then took his own life with a self-inflicted gunshot wound.
Both women in the other vehicle sustained injuries and were transported to local hospitals. Old Hwy 99 remained open but they had 201st Ave closed off.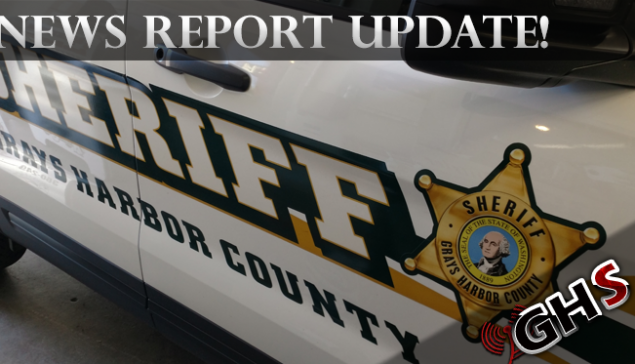 We have an update this morning to an alert that we sent out to our supporters yesterday via our GHScanner APP Push Alerts in regards to a man that was involved in a domestic argument outside of Elma carrying a machete
Undersheriff Brad Johannson says that on 02-05-20 deputies were dispatched to a reported domestic dispute between a man and woman in the 700 boxes of Elma-McCleary Road.
It was reported the female was crying and covered in mud and a male subject was reported to be carrying a machete.
Deputy Parris arrived in the area and located a man matching the suspect's description walking in the area he male was not carrying the machete at the time. The deputy attempted to stop the male to investigate the domestic dispute from a safe distance away as to where the man ignored the deputy's commands to stop and reached into his jacket and pulled out a machete.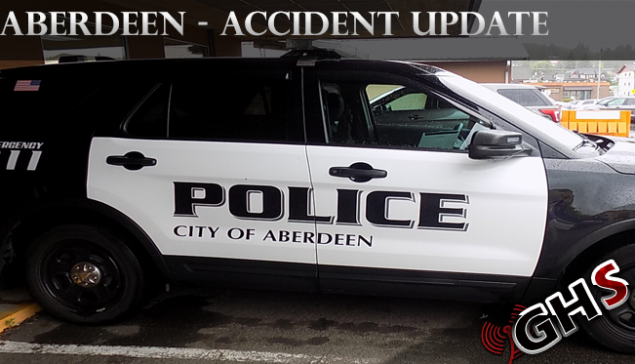 A 71-year old east Aberdeen woman died late this morning at the Grays Harbor Community Hospital following a motor vehicle collision. Just after 7:30 AM this morning Aberdeen Police officers and the Aberdeen Fire Department responded to a report of a pedestrian being struck by a pickup truck at the intersection of E. First St. and N. G St. The pickup reportedly left the scene eastbound on First St.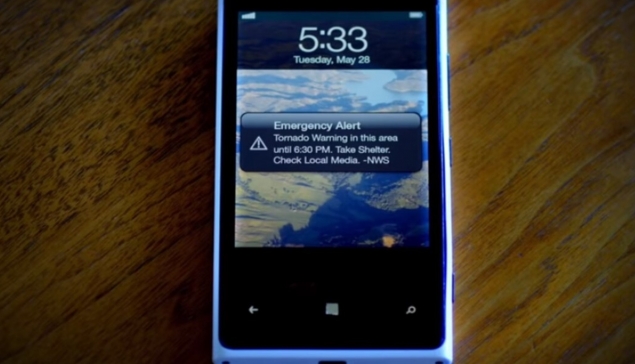 The Grays Habor County Emergency Management Office said in a press release on Thursday, February 20th that they are changing providers for their local emergency alert system and with this change users who want to remain getting alerts from them must sign up again even if they were signed up before.
These alerts are alerts send out from the County, different from the alerts and such posted by Grays Habor Scanner (us).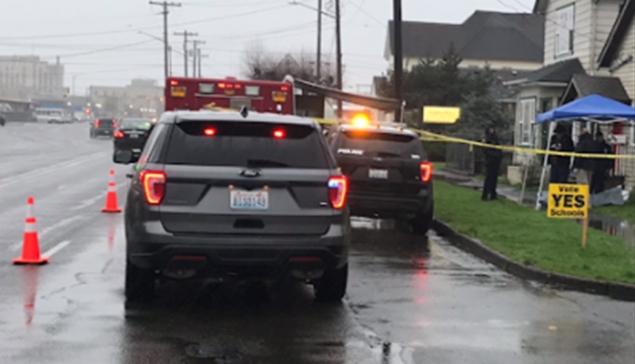 The Aberdeen Police Department and Fire Department were dispatched to a man down call this morning that ended up with the finding of a deceased Male along the sidewalk in the 700 block of E Market.
Detective Wiess with the Aberdeen Police Department says that on February 6, 2020, The Aberdeen Police Department was dispatched to a welfare Check in the 700 Blk of East Market Street.
When officers arrived, a 47 YO male from Aberdeen was located and determined to be deceased near the sidewalk. Nothing at this time appears to be suspicious or cause for concern to the safety to the community. Further follow-up is being conducted by Aberdeen Detectives.
An autopsy will be scheduled to determine the manner of death and notification to next of kin.