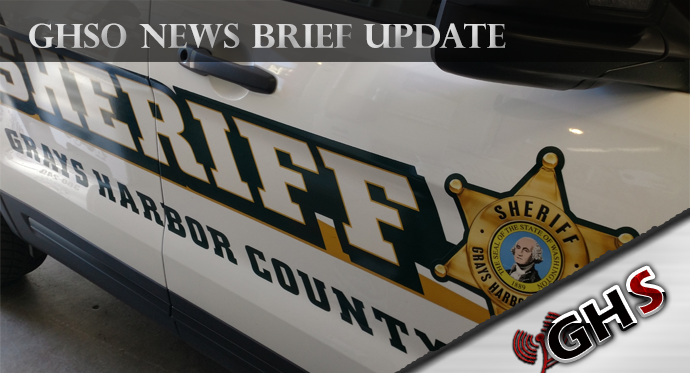 On 01/15/18 at approximately 7:05 pm, a patrol deputy observed a white colored 1991 Honda Civic near Aberdeen Burger King that matched the description of one of the suspects involved with a series of burglaries in the Central Park, City of Montesano, and East County areas. The deputy attempted to stop the Honda, however, the male driver accelerated and attempted to elude the deputy. The suspect turned into the Rite Aid parking lot and attempted to flee on foot. The deputy gave chase on foot as the suspect ran across G Street and into the parking area of Jack In The Box.
The deputy was able to subdue the man and took him into custody.
The man was identified as a 37-year-old transient from Montesano.
He was actively being sought for his connections to the above-mentioned burglaries.
The man was transported and booked into the Grays Harbor County Jail for Burglary 2nd degree. Additional charges are pending that also include driving on a suspended license, fail to cooperate with police, as well as resisting arrest.