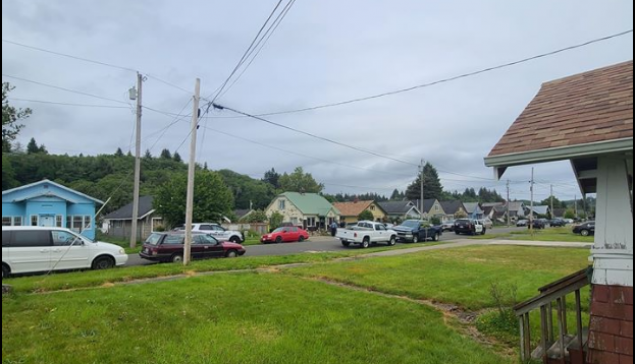 A 23 year old male resident was taken into custody for several counts of delivery of heroin. He also had a significant amount of methamphetamine in his possession as well as over $2000.00 cash when he was arrested.
A second adult male with numerous outstanding warrants was also taken into custody at the scene as he was found hiding in a closet.
Upon searching this subject, suspected methamphetamine and related paraphernalia was found in his pocket.
Both men were booked into jail.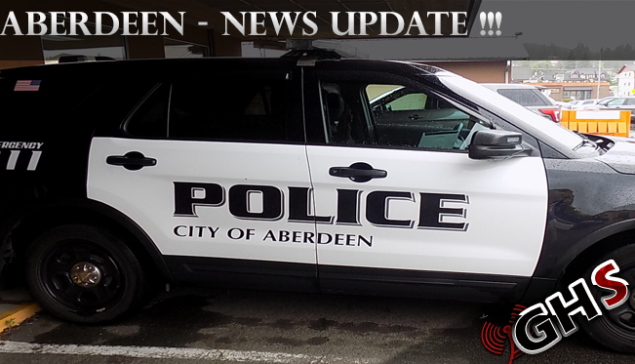 We have an update to a "shots fired" call that was first put out on our GHScanner APP and social media accounts.
The Grays Harbor County Sheriffs Office is investigating the incident and this is what we have from Undersheriff Brad Johannson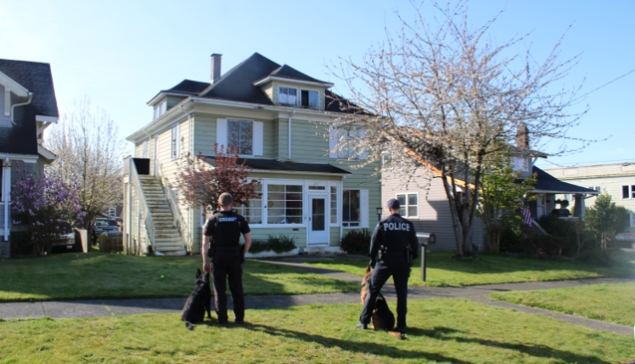 Sometimes they say second time is a charm, and the Grays Harbor County Drug Task Force says that is true for this repeat offender location where they served a second search warrant for alleged illegal drug sales in the 200 block of West 3rd Street in Aberdeen in less than 6 months.
More on that from Aberdeen Detective Sergeant Darrin King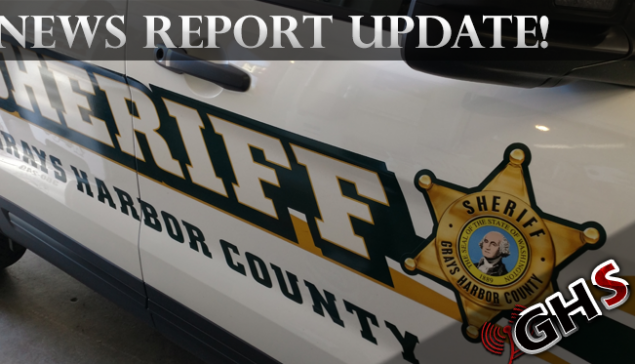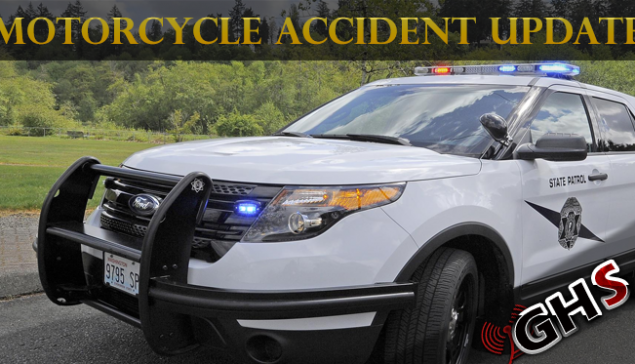 According to a Washington State Patrol accident report, high speed was the cause of a motorcyclist going down and crashing on State Route 105 near milepost 31 (north of Montesano St S) on Saturday.
The accident occurred at 6:45 when a 20-year-old Aberdeen man was northbound on State Route 105 riding a grey 2007 Yamaha YZFR6 spots bike at a high rate of speed. The rider applied brakes as he started to lose control and the motorcycle went down on its side ejecting the rider. Both the rider and the motorcycle ended up in the northbound lane.
The Aberdeen man was transported for his injuries to Community Hospital, and is being charged with reckless driving.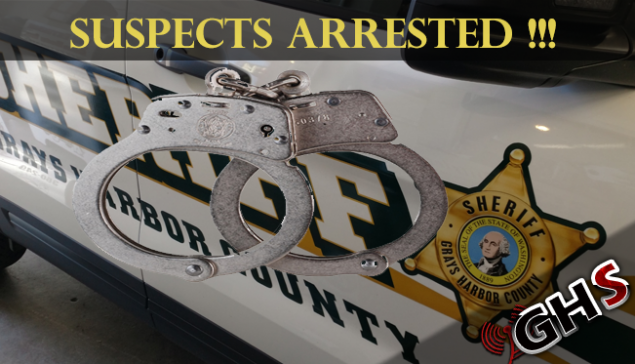 Grays Harbor Sheriff's Office detectives have made three arrests for burglaries that occurred at the Central Park Chevron in Aberdeen on 04-12-20 and the C&T Food Mart in Montesano on 03-21-20.
The suspects include a 20-year-old Montesano male, a juvenile male from Montesano and a juvenile male from Elma.
In both burglaries, the glass entry door was broken and the suspects entered grabbing numerous items before fleeing.
The suspects were captured on video in both burglaries attempting to conceal their identity and detectives from the sheriff's office received valuable tip information from a citizen that assisted them in their investigation.
Detectives continued to investigate and obtained a search warrant for a residence in Montesano with detectives from the Sheriff's office and the Montesano Police Department serving the search warrant they recovered stolen property and arrested the first suspect.
The investigation progressed and detectives were able to identify the two additional suspects. Two more residences were searched and more stolen property was recovered.
Detectives recovered evidence showing the suspects were planning to commit more burglaries in the area.
The investigation will continue. This is a great example of teamwork to solve crimes in our county. Citizens, the Montesano Police Department and the Grays Harbor Sheriff's Office all worked together to end this crime spree.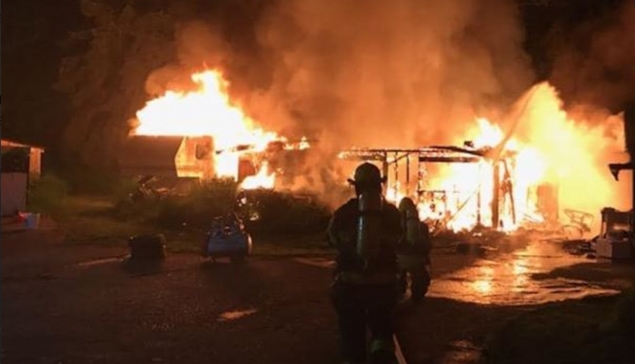 Grays Harbor Undersheriff Brad Johansson just sent us an update on a fire in Oakville that occurred early this morning where an infant was critically injured.
On 05-25-20 at approximately 1:23 AM the Sheriff's Office responded to a structure fire on Gibson Creek. Deputies arrived on scene and firefighters were putting out a fire that was burning a 20' by 30' shed that was being used as a residence by a married couple and their 8-month-old daughter.

The 8-month-old infant was sleeping in the shed when the fire was discovered. The parents were in the main residence, located next to the shed when the fire started. The father, a 44-year-old male, went into the burning structure to rescue his daughter.

The infant suffered burns and smoke inhalation and was airlifted to Harborview Medical Center in critical condition. The father sustained less serious burns and was transported to the hospital where he was treated and released.

Sheriff's Office fire investigators are on scene attempting to determine the cause and origin of the fire. Johansson Says "Investigators have told me they have seen nothing suspicious about the fire at this point, in their investigation". We want to express our sympathy for this tragic event.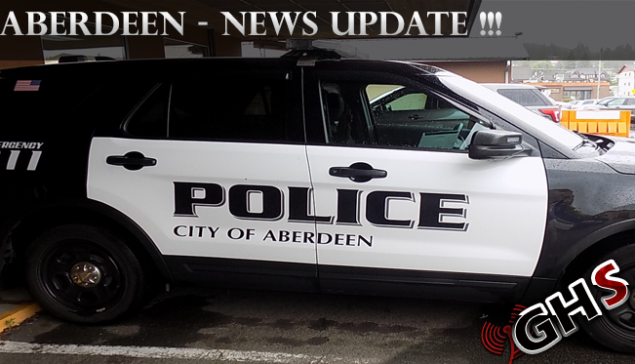 We have an update this evening to an incident that occured in Aberdeen this afternoon in a domestic situation argument that turned into a standoff, but then was later not one as the suspect was not there but located after that discovery soon after.
Here is what we have from Commander Dale Green
A 21-year-old Aberdeen resident is in custody this afternoon for Assault 2nd Degree/Domestic Violence. Around 11:21 AM, Aberdeen officers were dispatched to a report of a family member pointing a handgun at another family member. Officers arrived as the rest of the family had exited out of the house. Officers attempted contact with the suspect as it was believed he was still in the residence and armed. There was no response from the subject and the Aberdeen Regional Crisis Response Unit was activated. The Aberdeen CRU is comprised of Aberdeen, Hoquiam, Montesano and Cosmopolis Police Officers along with Deputies from the Grays Harbor County Sheriff's Office.
CRU Negotiators continued to attempt to contact the suspect with negative results. As CRU Operators were clearing the residence, CRU Negotiators were able to make text and eventual phone contact with the suspect. The suspect was located in Aberdeen, unarmed, in the 1400 block of Sumner Avenue. The suspect was arrested and subsequently transported to the Aberdeen Police Department where he was booked for Assault 2nd Degree/DV. Aberdeen Police Detectives processed the residence and additional charges may be forthcoming.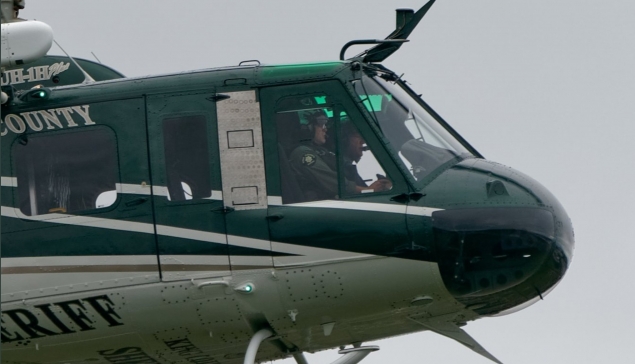 On 04-09-20 at approximately 9:15 PM the Grays Harbor Sheriff's Office was called to assist in locating an 80-year-old woman with dementia that lives on Bryrwood Drive in Central Park / Aberdeen, Washington.
Family members had called when they could not locate her at her residence and had searched the residence and the immediate area and were unable to find her.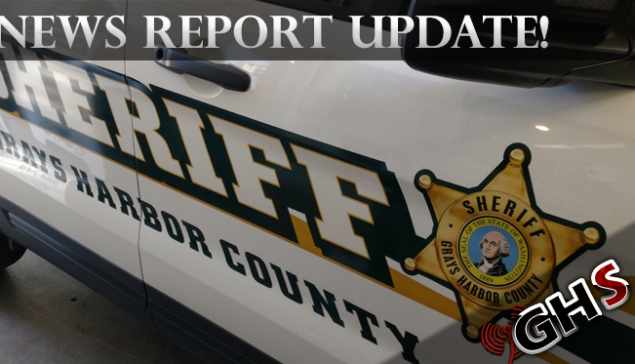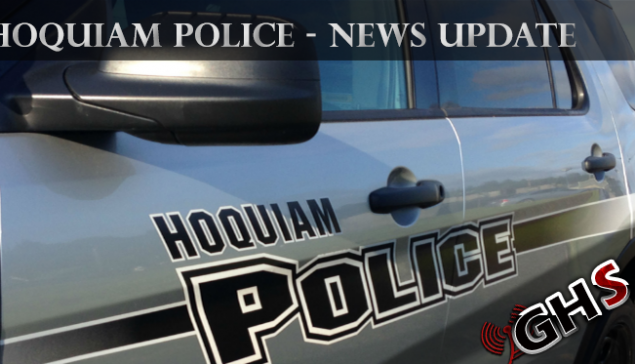 On Monday afternoon you could see police cars here and police cars everywhere after a hit and run minor injury accident occurred on the Simpson Ave Bridge just after 2:00 pm.
Here is what the Hoquiam Police Department Released about the incident -
On May 4, 2020, Hoquiam officers responded to a two-vehicle hit and run collision at the east end of the Simpson Ave Bridge.
Two HHS seniors had just put up their senior posters on the fence at Central Playfield and were traveling down the other side of the Simpson Ave Bridge. As they slowed toward the bottom of the bridge for the stoplight ahead, a small blue car rear-ended them.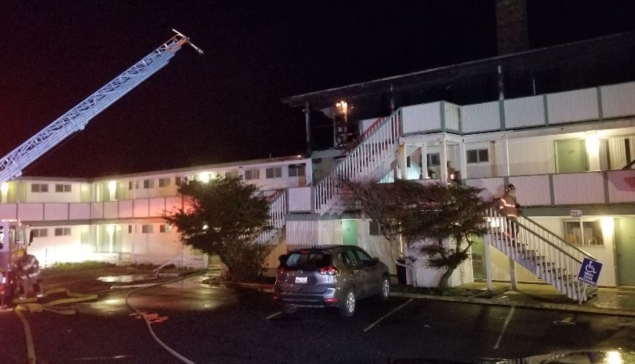 The damage from this fire is estimated to be approximately $250,000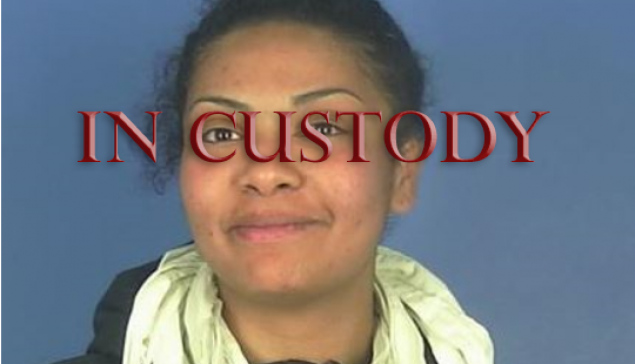 The Grays Harbor County Sheriffs Office has updated us this morning on a shooting incident that took place in the Moclips area on Monday evening were they are still looking for a suspect in the altercation a Lareciana Broussard-James.
Here is what we have from Under Sheriff Brad Johannson
On 05-18-20 at approximately 5:52 P.M deputies responded to a report of male who had suffered a gunshot wound and was taken by a private party to the Grays Harbor Fire District 8 station to render aid.
The victim 36 year old Zachery Christensen from Moclips was transported to Grays Harbor Community Hospital where he was pronounced deceased.
Deputies and detectives contacted witnesses and determined that an altercation involving three people took place on Otis Ave in Moclips, Wa,.
During the physical altercation a gun was fired and Christensen was fatally struck.
Investigators are still attempting to locate one of persons involved in the altercation.
The person of interest is Lareciana "Lala" Broussard-James, a dark skinned, female 5'-09", 205 pounds with brown hair and brown eyes. If you see or know the location of Lareciana Broussard-James please call 911 and report her location.
If you have information on this case please contact Grays Harbor Sheriff's Office Detective Steve Beck. He can be contacted on through the dispatch non-emergency line 360-533-8765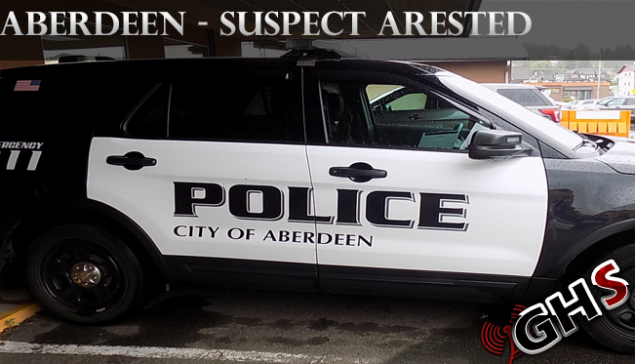 The Aberdeen Police Department has provided an update and information on a domestic assault call they responded to yesterday morning in the downtown area involving a transient and his girlfriend.
They say that a 25-year-old Grays Harbor Transient is in custody after assaulting his girlfriend with a large stick. Aberdeen Police Officers were dispatched to a report of a domestic violence assault in progress at a downtown motel around 8:55 AM yesterday morning. Upon arrival, officers spoke to the female victim in their room. She was bleeding heavily from a head wound and also sustained a hand injury. The suspect had fled the scene on foot and officers were searching for him as the Aberdeen Fire Department was called to treat the victim.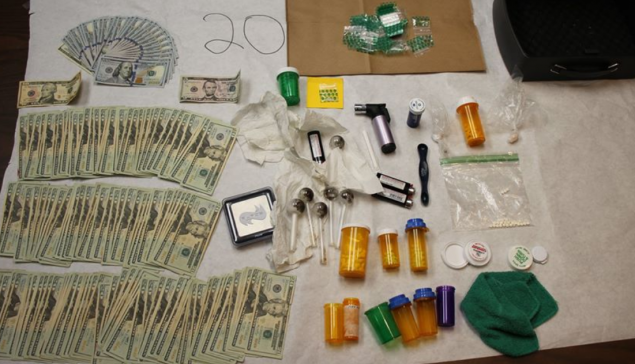 On 03-31-20 at about 1:38 PM, the Hoquiam Police and Fire Departments responded to a residence in the 2800 block of Simpson Avenue after a 911 report of a female who had possibly overdosed.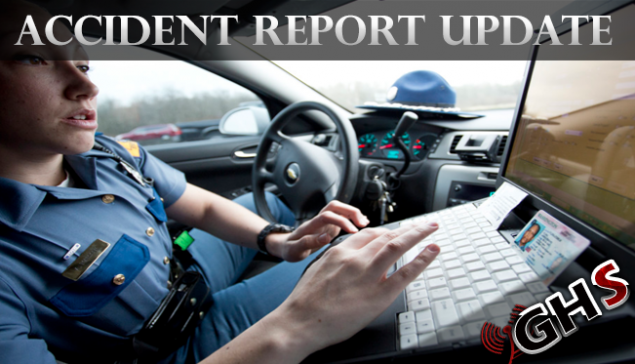 The Washington State Patrol investigated an ATV accident in the Capital Forest Friday evening when a 4 wheeler A Yamaha Banshee 350 driven by a 35 year old Rochester man hit a stump ejecting the rider.
The accident occurred on the Capital Forest A-Line MP 6 at 5;51pm when the Rochester man was attempting to make a left-hand turn and hit a stump. He was then ejected from the 4 wheeler and fell down a 40 to 50-foot embankment.
According to radio traffic by Grays Harbor Scanner Online Feeds the rider struck his head and had been in and out of consciousness. He was wearing a helmet according to the report.
The Rochester man was flown to Harbor View Medical Center in Seattle from the scene of the collision.
The Washington State Patrol says there are pending DUI charges in this case.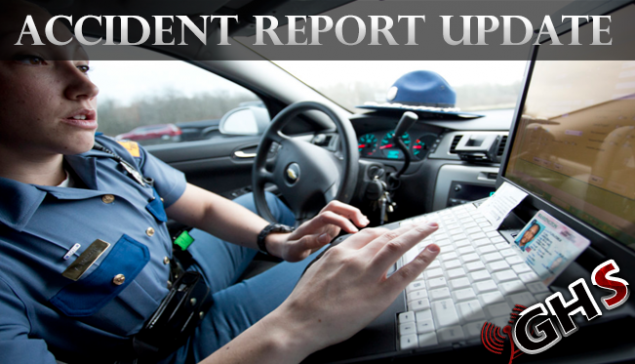 According to a Washington State Patrol report a 16-year-old male driving a 2006 Mazda 6 was Driving Under The Influence north of Shelton Thursday morning and went off the roadway striking a tree.
The collision occurred at 2:15 AM on Thursday, April 30th, 2020 when the 16-year-old was traveling southbound on US 101 near milepost 339 (Purdy Cutoff Road) when the vehicle went off the roadway to the right and struck a tree.
The teen was transported to Mason General for his injuries as for the cause of the accident itself it is still under investigation and charges are currently pending.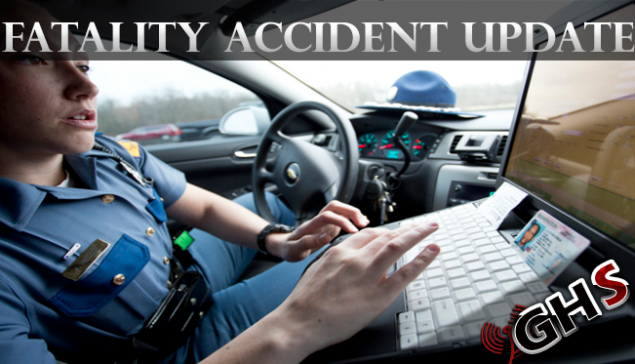 A Beaverton Oregon man was has died after a traffic accident in Pacific County on Tuesday Afternoon says the Washington State Patrol.
The accident occurred at or around 5:23 pm on May 12th, 2020 on State Route 103 North at 143 Place in Long Beach when a 2012 Ford F150 driven by a 22-year-old Beaverton Oregon man crossed the center line going northbound and struck a fence.
The 22-year-old driver was flown to Airlifted To Providence Portland Medical Center for his injuries and later died at the hospital.
2 other passengers in the vehicle a 31-year-old male and a 57-year-old male also from Beaverton Oregon were not injured.
Cause of the accident is undetermined according to the State Patrol Report.
The Hoquiam Police Department posted on social media (no press release sent out) that they nabbed a porch pirate on Friday with the help of a nearby ring video camera video that had caught a picture of the suspect. Some of the items stolen included theft of a victims critical medical supplies.