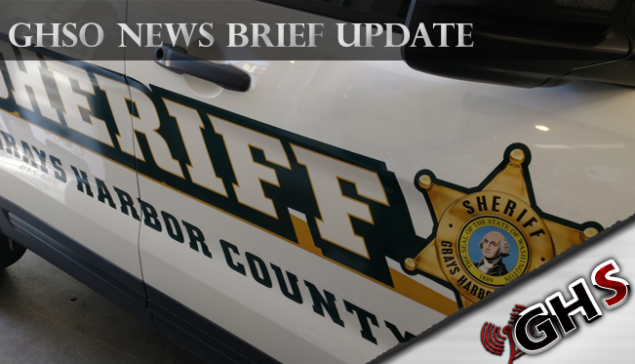 Yesterday afternoon amongst all the chaos of the structure fire in Hoquiam another tough call came out for EMS responders, one that they never want to hear come over the radio - The possible drowning of a 2 1/2-year-old child.
We have more on this from Chief Criminal Deputy Johanson.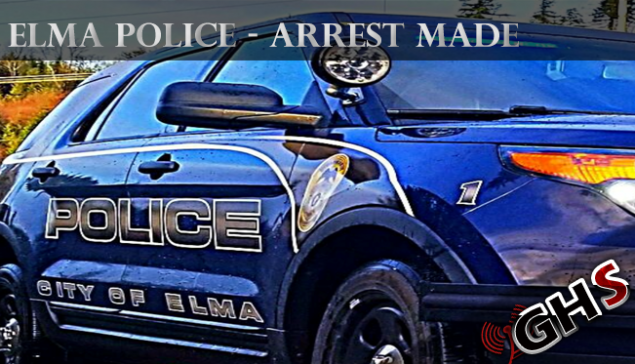 An Elma officer was able to connect the dots, make the case where a 41-year-old female with ties to the Grays Harbor area used someone else's identify to purchase a used vehicle in Elma among other charges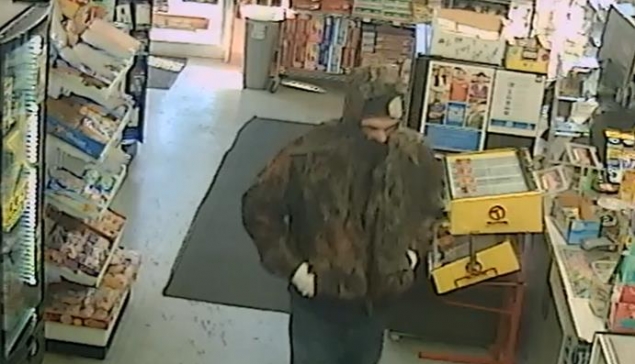 The Hoquiam Police Department still has no suspect in the robbery which occurred on May 25, 2018 at Smoketown, and there is now a reward being offered for credible information leading to the arrest of the person. More from Chief Jeff Myers below.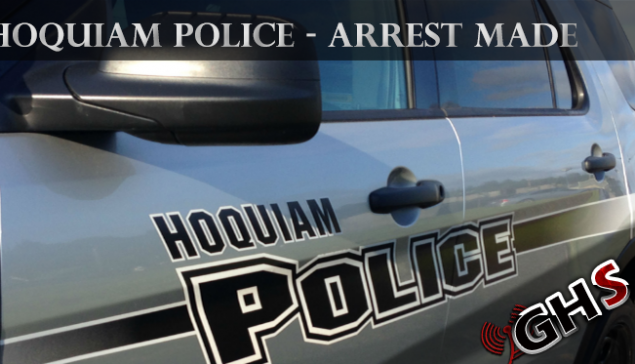 The Hoquiam Police Department says that a 60-year-old man who had rented the hotel room set the mattress on fire and left the scene, later to be arrested for the crime.
Here is more from Sgt. Salstrom, HPD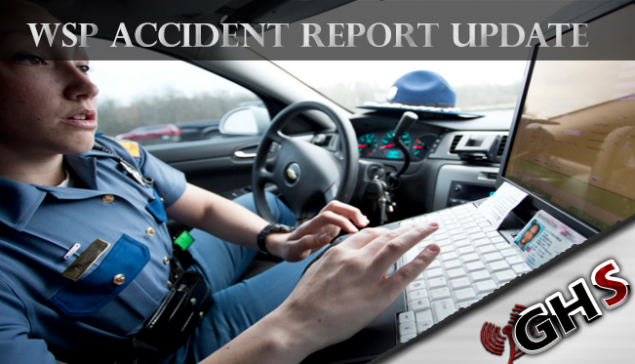 A Washington State Patrol report released Wednesday evening does not list a cause for the accident that occurred the same day August 8th, 2018 and is still under investigation.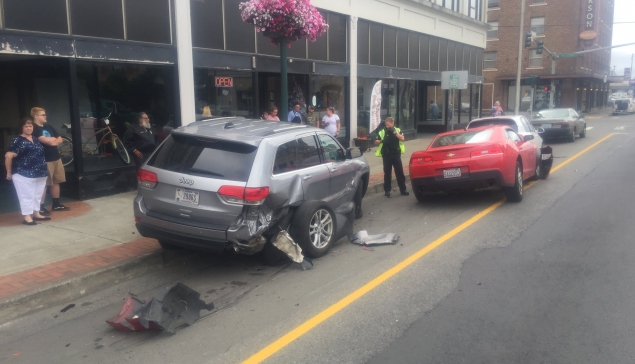 Grays Harbor Scanner got this in Wednesday late afternoon in regards to an accident that had Hoquiam traffic snarled for a bit. More from Chief Jeff Myers;
On Wednesday, July 18, 2018 at approximately 10:53 AM, Hoquiam officers were advised of a newer red Camero traveling eastbound on Emerson Ave swerving all over the road. At one point, the citizen following the car indicated the driver had crossed into the oncoming lane and had almost caused a head-on collision.
Within moments, officers were advised the Camero had struck several parked cars in the 700 block of Simpson Avenue. The driver had reportedly exited the Camero and was stuffing items into a backpack in the trunk.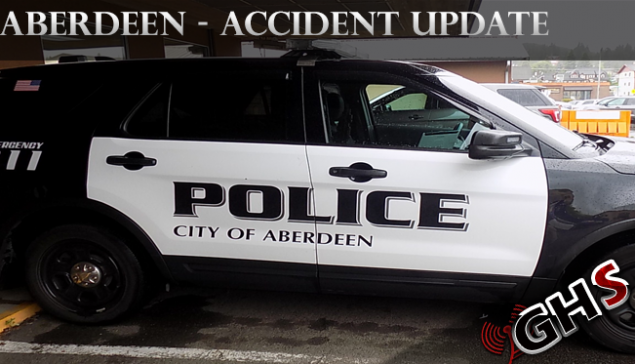 First posted as an alert on the Grays Harbor Scanner Facebook page, the Aberdeen Police Department now tells us that a white Chevy pick-up ran the red light striking the pedestrian and fled the scene, the suspect later called and turned himself in.
More on this from Lt. Darst with the Aberdeen Police Department.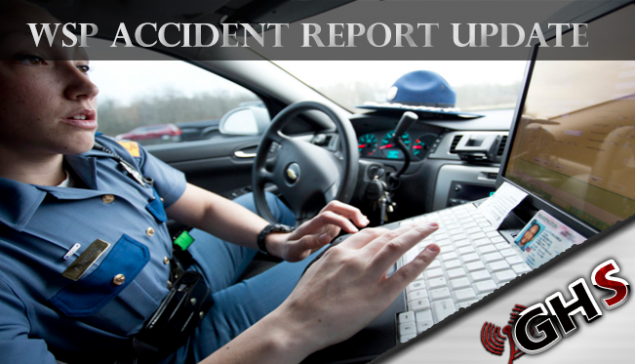 We have some updates this morning on the vehicle vs pedestrian on Highway 101 last night.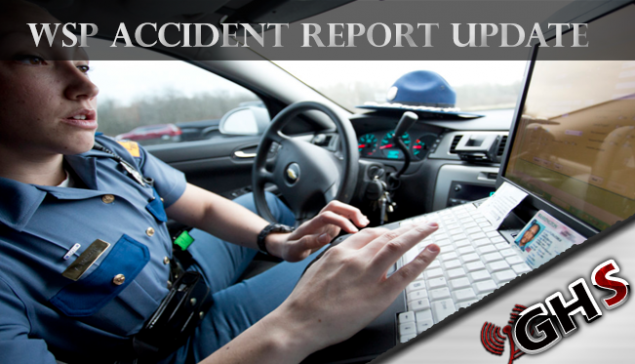 Grays Harbor Scanner has the latest update on the vehicle pursuit, accident and grass fire that occurred this afternoon on Fairgrounds Road in Elma after a short pursuit by a Washington State Patrol Officer of a speeding vehicle.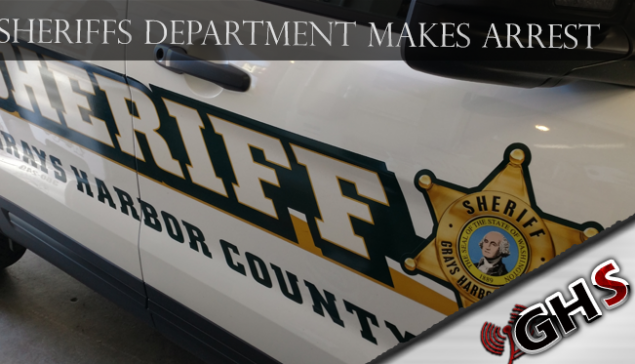 Detectives believe the suspect is responsible for the death of Andrew Detwiler a 35-year-old Hoquiam man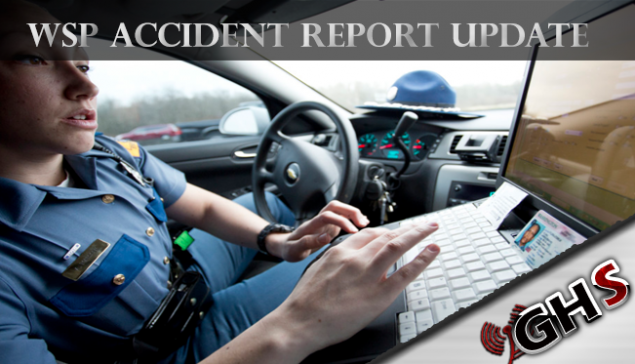 A traffic accident on State Route 12 last night had traffic blocked for 4 hours, 2 vehicles were rollover with a 3rd one involved.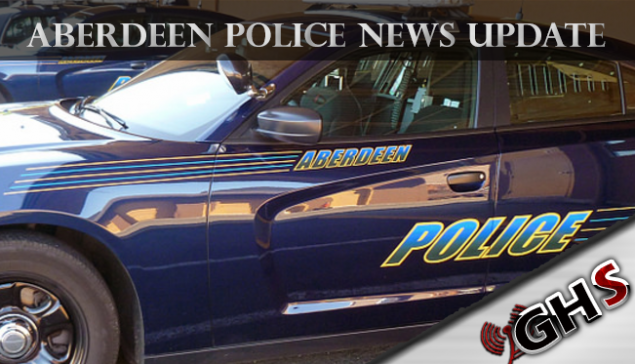 What started as a malicious mischief call at Safeway in Aberdeen ended in the store closure Tuesday morning due to a major gas leak that could cost the store in excess of 200,000 dollars in damages.
We have more on this from Lt. Darst PIO for the Aberdeen Police Department.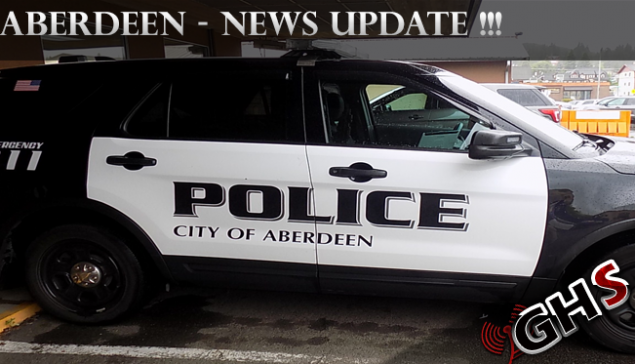 The Aberdeen Police Department is looking for information on a shooting that occurred Sunday morning where a van with people sleeping it in down at the homeless river camp was shot at and hit with a shotgun.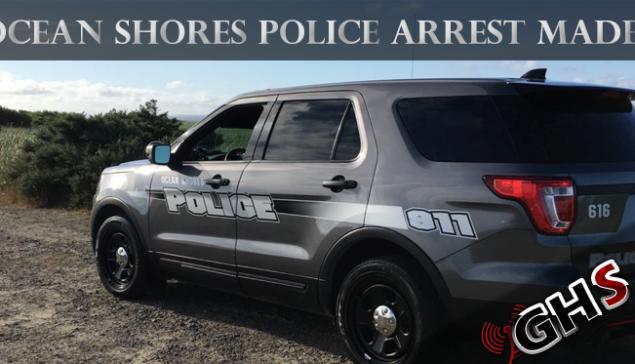 The Ocean Shores Police Department released a statement Monday evening in regards to a call they received Sunday evening in where a woman was claiming to be suicidal, using that as an excuse to get help and away from 2 of the 3 men that had raped her.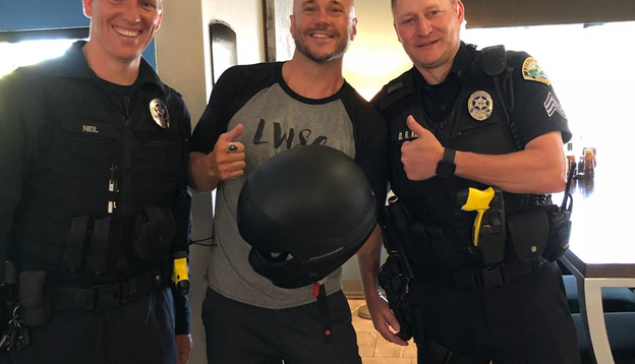 On 07/14/18 at about 7pm I solo motorcyclist was checking into a local hotel for a single night stay on his tour of the Country which began in New York. While taking his items into his room, he left his $300 Harley Davidson motorcycle helmet unattended in the parking lot. When he returned to get it someone had taken it. Video surveillance of the parking lot showed a male on a bike had taken it and fled.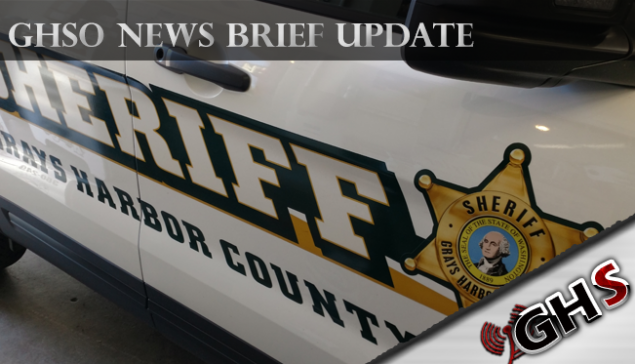 The Grays Harbor County Sheriffs Office has confirmed Monday morning that a fisherman had located a body at the boat launch on SR 109 Sunday morning. The case is being investigated as a homicide as the manner of death has indicated as such,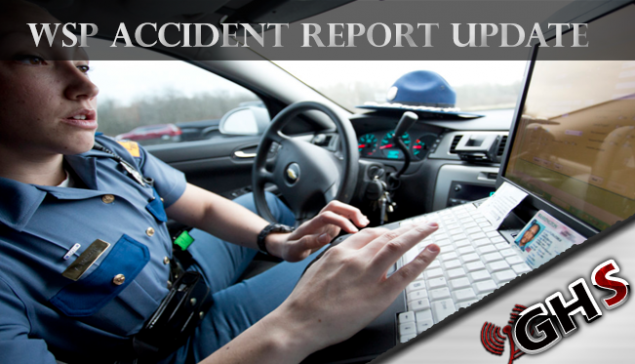 A 29-year-old Cosmopolis man is being charged with DUI after an accident Saturday evening on US 101 near milepost 78 south of Cosmopolis.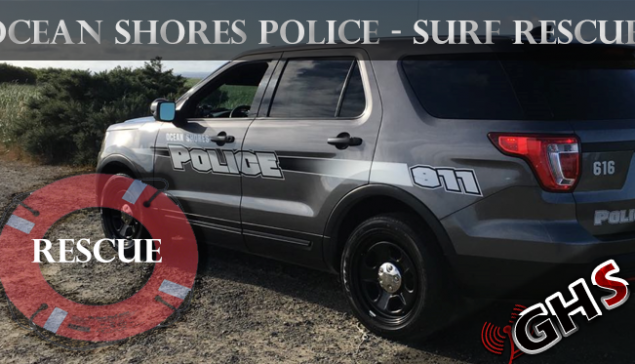 Sgt McManus with the Ocean Shores Police Department said Sunday evening that the rescue that was posted to the Grays Harbor Scanner page had a quick good ending due to two women swimmers from Port Orchard and Bremerton.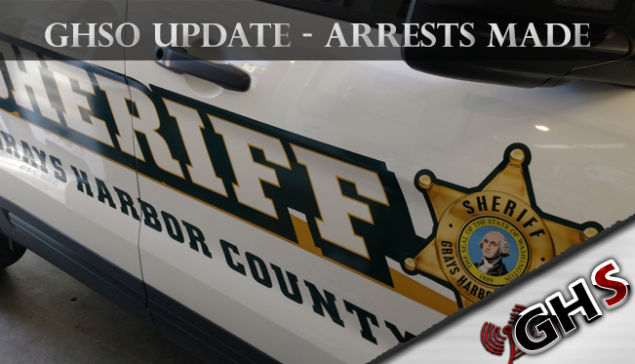 Grays Harbor County Chief Criminal Deputy Brad Johanson tells a story that you would think would come from the movies. A 27-year old man was kidnapped, beaten and held hostage as his kidnappers thought he had stolen their illegal drugs.
More on this in the official press release below;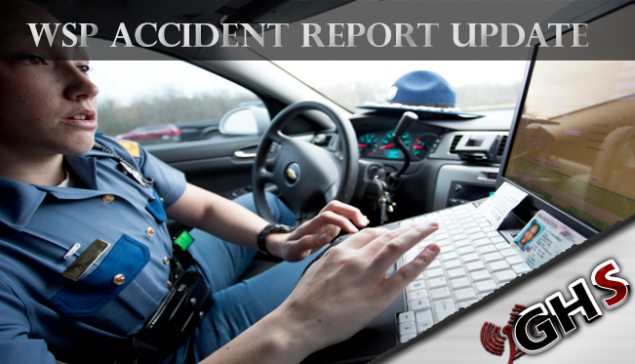 The State Route 8 accident that was originally dispatched as a hit and run with a vehicle in the ditch at milepost 8 is said to still be under investigation for as to who was at fault.