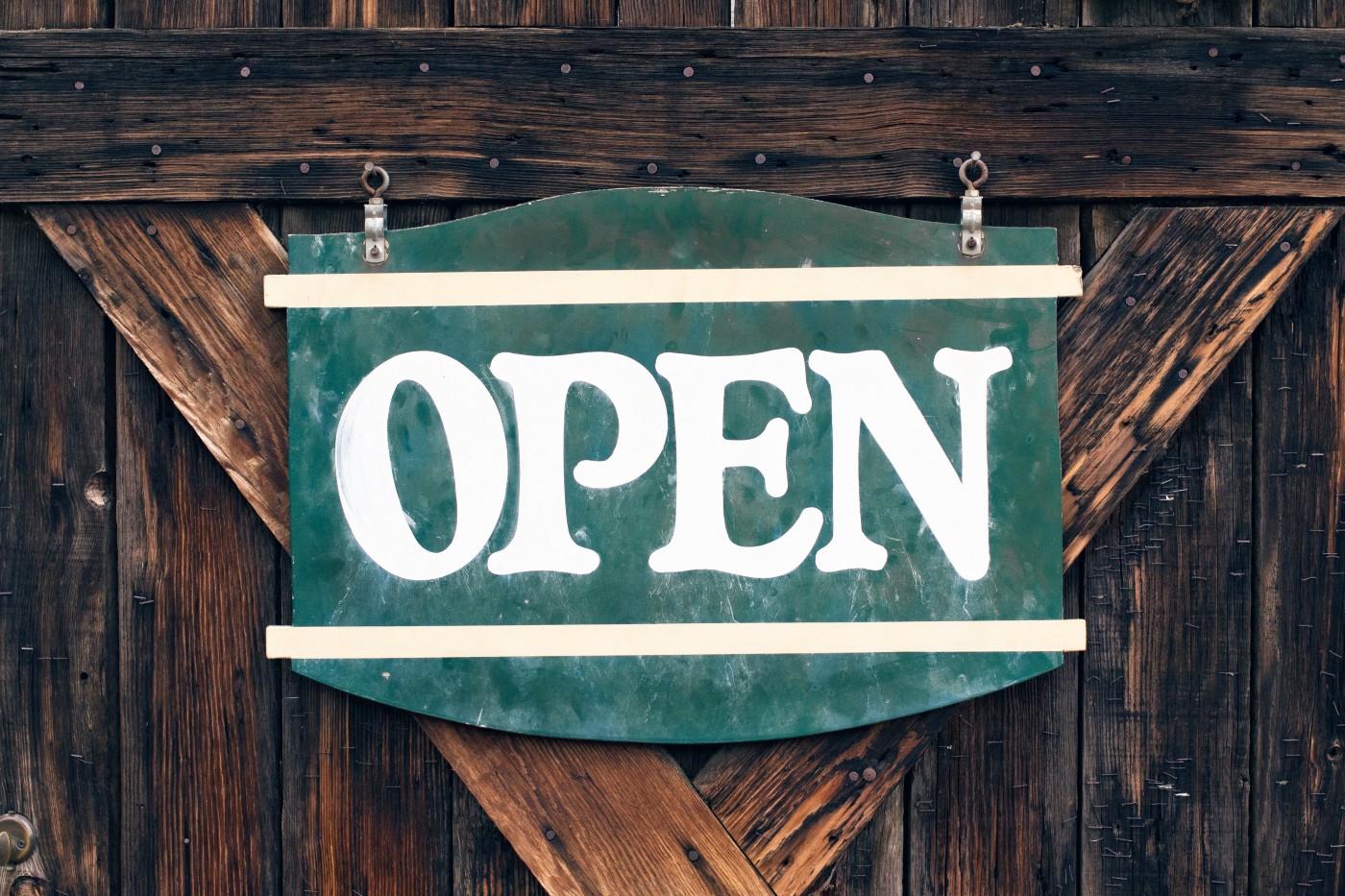 Open Or Closed?
With so many changes happening daily and restaurants being closed, or open for curbside delivery or even at home delivery this list here provided by end users will help you to determine where you can get some made meals or are you cooking at home. Please Be patient and help us build this list as we are just starting this on March 27th. Use the form below to submit information on our businesses options to be included.
As always please call and verify the information before venturing out. We will be using user-submitted information on the form below to populate the information
Businesses Open Or Modified 
Click on the city tab for that cities listing of open or closed.  
Affordable Used Appliance New Hours 9-3 Monday thru Friday Saturday 10-2 until further notice 3605332371 submitted by Nancy Korst
Appliance Pro - We are open for normal hours. Monday through Friday from 9am to 5pm. We are still doing deliveries and repairs.512 E Market 3605335254 Submitted by Bryan Smith

Attwood Engine Services - We are open regular hours 9am-6pm Monday-Friday 801 w State St. 3605337335 Submitted by James Attwood
Billy's - We are remodeling and hope to open soon. 322 East Heron St 360-533-7144 Submitted by Jennifer Montoure

B&B Automotive - Open 8:00-5:30 M-F. Picking up, delivering, and sanitizing vehicles according to current best practices 36005334113 Submitted by Jeff Miller

Breakwater Seafood CLOSED (Facebook Post)
Bryan & Son Jewelers - ONLY open for finical services; Bullion Transactions, buying of Gold and Silver, and Cash Loans. Retail and repair services are NOT available at this time. We will be open Monday-Friday 10:00 am-3:00 pm. Please call 360-532-6140 if you want to make a loan payment over the phone, or if you have any questions! Hours may change without notice. Submitted by Matt and Keri Towle
Bundle of Joy Childcare - Childcare for essential workers 3605320142 submitted by Chris Reeson

Burnett's Insurance - We are OPEN, Via PHONE! NO lobby business, everything can be done via computer or smartphones! 2725 Simpson Ave 360-532-6181 Submitted by Marsha Burnett
Cannabis 21 - open regular business hours (830a to 10p every day). We are limiting the number of people in the store, practicing social distancing and sanitizing constantly. We also keep both the entrance and exit doors open to create airflow so that the air is exchanged constantly. 1000 E Wishkah 3606379282 Submitted by Adam Bakotich

Chinese Village - Orders to go. 12 noon to 8 pm. Closed Mondays 3605331485 Submitted by Jaswant Lock

Coastal Community Action Program - Coastal Community Action Program is open. Being in the old Bank of America building, we are utilizing the drive-up window and checking folks in there. Appointments are being done by video chat with rooms for clients to "meet" with staff. Feel free to call as well at 360-533-5100 or email info@coastalcap.org Patience is appreciated during this time. Meals on Wheels is still running and seniors who typically eat in the centers can stop by the center to pick up their meals. Call 360-500-4540 or 360-533-3311 for more information on Senior Nutrition services. Submitted by Jennifer Madison
Earley Tire Point S - Normal business hours=Mon-Fri 8am-6pm & Sat 8am-2pm For those not wanting to leave their home to wait in the lobby, we offer vehicle pickup & delivery. 360-533-1902 Submitted by Gina Elders

Furniture 2 Go - Business is available for appointments otherwise we are closed. Thank you Grays Harbor! 102 W Wishkah 3605332878 Submitted by Misty Gray

Grays Harbor Vision Clinic - Closed until safe to reopen. We are checking voice mails and emails throughout the week. 301 No. Broadway, Suite #4 360-533-1880 Submitted by Scott Berken

JUDD TREE SERVICE, LLC - We can offer bids without direct contact. Information can be collected over the phone. We offer electronic bids and payments. Each job would be a case by case basis. If it is something that poses a serious risk to people or property then we can get you scheduled. 3972 Wishkah Rd. 3605333193 Submitted by Nathan Judd

Klingelhoffer Agency - We are taking payments from dropbox and processing payments by phone and changes by internet and phone. Entrance into the lobby by appointment. We are at the office mon- Thurs 9-5 and Fri 9-4. 717 Stockwell St 3605325888 Submitted by Debbi Klingelhoffer

Liberty Tax Service - 406 E Wishkah St Drop-offs only Monday - Wednesday and Saturday 12:00 - 5:00. Require appointment or remote signature (preferred) to finish 3605320448

La Unica Bakery - We are doing To Go orders only our Business Hours are 8:30am - 7pm Monday - Saturday (360)533-9902 Submitted by Laura Sapien

Mattress Ranch - We are closed at this time 914 E Wishkah 3605339901 Submitted by Trish Grimes

Northwest Surplus and Outdoors - We are open for online orders only with local pickup or delivery. Please call if you need anything specific. 3602687484 Submitted by Susan McDaniel

Pacific NW Printworks - modified opening times. We are open at 10am and close at 5pm. The doors will remained locked and people will have to call or knock enter to receive their product. The 6ft social distance is being practiced. 3606123565 Submitted by Aaron Glanz

Petsense - We are open Mon -Sat 10 a.m. - 7 p.m., Sunday 11 a.m. - 6 p.m. We offer online ordering with in-store pick-up or curbside pick-up. 3605320903 Submitted by Jodi Jeffries
Servpro - 24/7 Emergency Response for Fire, Water, Mold, and Bio Remediation 360-533-8667 Submitted by Dean Winkle
Speedy wash - 3605329985 Submitted by Curtis Scheelke
Samurai Sushi bar & grill - Still open for TAKE-OUT!! All menus are available. Lunch 11 am - 3 pm ( Monday-Friday) Dinner 5 pm - 9 pm ( Monday-Saturday ) 3606123229 Submitted by Sun Kim
Valley Cleaner- Open regular hours, with reduced occupancy. 3605380831 Submitted by Curtis Scheelke
Brunch 101 - We offer curbside, takeout and delivery in Hoquiam and Aberdeen! We also serve takeout and delivery cocktails such as mimosas, bloody Mary's and more! 10am-3pm daily. 716 Simpson Ave 3609863093 Submitted by Brittany Case

Casa Mia - CLOSED (Facebook Post)

Crowell Brothers Automotive - 9AM-5:30PM Mon-Fri. Free pick up and delivery within 15 miles. We use steering wheel covers, seat covers, floor mats and sanitize door handles . 3125 Simpson Ave., 3605324840 Submitted by Perry Crowell
Dino's Pizza & Grill - Restaurant is open for take out only. 12:00PM - 9:00 PM 6080 US Highway 101, Amanda Park, WA 98526 360-288-0555 Submitted by Phillip Blackburn
Deidra's Deli - Open for carry out to go orders. Monday through Friday 10am to 4pm. 3605385880 Submitted by Deidra Williamson
Durney Insurance Inc. - New hours 9-4 M-F, via phone,website, emails only. Call for an appointment if you need to see an agent. Thank you! 409 8th St 3605320905 Submitted by Jenn Durney
Family Practice Center Of Grays Harbor Medical clinic. Dr. Strange, dr.Teveliet Monday thru Thursday. 8:00 am until no more patients coming in. We have changed the way you check-in. No interaction with other patients in the waiting room. Make your appointments now. 360-533-7104 Submitted by Janet Jull

Grays Harbor Unders - Online orders at www.ghunders.com delivered to curb with a phonecall. Business is manufacturing PPE for multiple Grays Harbor hospitals, clinics, medical providers and first responders. Custom medical options and masks, caps, and gowns/aprons. Submitted by Ben Winkelman

Harrington Financial LLC - Leave a message on phone and expect a return call within 24 hours. Submitted by Deatra Harrington

Rose's Taqueria - We are open everyday 10:30am-8:00pm is except Sundays we are closed. We offer curbside pick up and will take payment over the phone. 3606378124 Submitted by Mary Ann Ortiz

Simpson Avenue Grill - Open 7 days a week for curbside or takeout some delivery available Hours Sunday through Tuesday 8 am to 7pm Wednesday through Saturday 8 am to 8 pm full Breakfast and Lunch menu available and limited dinners. 825 Simpson Avenue 3605338907 Submitted by Shelly Dixon

The Jitter House - Hours Monday-Friday 7am - 1:30pm Saturday 9am -1pm Sunday's closed Takeout or curbside Lunches and coffee. Facebook The Jitter house menu there Also thejitterhouse.com COVID19 Dairy curbside or take out. Please check the website for info. Submitted by Samuel Nazario
Welcome Inn - Tuesday-Friday 3:00pm to 7:00pm. Saturday 12:00pm to 7:00pm. Daily special's. Curbside Pickup (360)5335060 Submitted by Barb Pratt
Armageddon Pest Control - We are open Monday -Friday from 8 am - 8 pm and Saturdays 8 am -4 pm. We are practicing social distancing by only doing outside services like rodents, ants spiders and other general pests. 3604824881 Submitted by Christy Melton
Bulldog Brew - 5am-4pm All days Submitted by Melissa Prince
C&T Grocery - Open regular hours.

Gene's Stop & Go - Currently operating normal hours. Always Closed on Wednesdays (Not ban related) 360-249-8159. Call in or walk-up. 414 w pioneer ave 3602498159 Submitted by Ginger Holcomb
Hotshots Espresso - MON-FRI 5 am-6pm, SAT 6 am -5 pm SUN 7am-5pm Hours subject to change 213 W Pioneer 360 249-2244 Submitted by Cindy Badgett
Oishi's - Open for take out orders only regular hours.

Lemays central transfer station. (Dump) Still open to bring out trash. 3605331251 Submitted by Brittany Hahn
Montesano Community Center - Open M-F 11:00 to 1:00 for take out only at parking lot entrace. Call for daily menu. 314 S Main St 3609644131 Submitted by Debbie Dromensk

Whitney Chevrolet - Will pick up and deliver your car. Have people there to help you with all your automotive needs 3602494431 Submitted by Stormy Glick
Miller's Marijuana - open regular hours, observing social distancing by bringing our customers in one at a time. Opening the front door when ready to call in customers from front parking lot, and opening the front door to let the customers out after visit. 3608614300 Submitted by Joshua Miller

Shujack's Bar & Grill - Open Mon-Fri from Noon-8pm Sat & Sun from 10am-8PM For TO-GO & delivery. Food & Drinks! 3604821276 Submitted by Kristi Christensen

Whitneys Value Ford - Will pick up and deliver your car. Have people there to help you with all your automotive needs 3604822241 Submitted by Stormy Glick
The Coffee Shop - M-F 5am-4pm Sat-Sun 6:30am-4pm 116 S. 4th st 3608618199 Submitted by Kristil Baun
Wildcat Brew 7-1 Mon-Fri 8-1 Sat & Sun submitted by Melissa Prince
Buck Electric Ace Hardware Open daily 8AM - 5PM, with protocols in place for everyone's protection. Take advantage of our order online, deliver to curbside option, or we can deliver to your home. 360.289.2888 Submitted by Jody Cadle
Copalis Beach Grocery Open daily, 7am-9pm. If you are sick or feel vulnerable, please call us and we will gather up your items for you! Payment can be done quickly (from your car) at pick-up or we can take your Visa/MasterCard/Discover over the phone (no delivery) 360-289-0105 Submitted by Sharon Voss

Dugan's Pizza - Open for takeout and home delivery. Curbside available. 11 AM-9PM Daily 690 Ocean Shores BLVD NW 3602892330 Submitted by Erik Porter

Ocean Pours - currently open for take-out orders of beer or wine, no consumption on the premises, 5-7 PM daily, as long as rules allow and sufficient customer demand justifies. They ask that only one customer at a time come inside; if you see that another person is at the counter, please wait on the deck or in your vehicle until that person goes. 759 Ocean Shores Blvd NW, Ocean Shores, WA 98569 360 940 9180 Submitted by Larry Schrupp

Red Genie Pizza - Open Tuesday through Saturday 3pm - 9pm and on Sunday 3-8. Take out only. Regular menu available or try one of our specials! (360) 289-8144 Submitted by Robyn Hannah

Shilo Inn - Open for essential workers, medical personal, military, any government deemed essential worker. 3602894600 Submitted by Elizabeth Boucher
Aloha Alabama BBQ - open 11am-7pm regular menu is available for phone orders and pickup. These usually take us about 15 - 30 minutes depending on what you're ordering. (360) 268-7299 Submitted by GHScanner

Blue Buoy Restaurant - Open - 2323 Westhaven Drive 3602687065 Submitted by Gary Pedersen

Cranberry Road Winery - ClOSED (Facebook Post)

Hearty Galley - Drive through and to go, 7 days a week, 11 am to 7 pm 2411 N Nyhus St 3602680909 Submitted by Mickeal Bagwell
Local Bar & Grill - Open 11am to 7pm every day. Call for take out orders, or place an order at pick - up window on the North side of the building. Food and canned/bottled beverages (soda, water, beer) available. 2183 State Route 105 3602675071 Submitted by Julie Savage

Westport Winery/Ocean's Daughter Distillery - Westport Winery and Ocean's Daughter Distillery are open daily from noon to 5pm for shipping or curbside pick-up orders. Call 360-648-2224 to place wine, spirits, gifts, plants and packaged food from the gift shop. The Sea Glass Grill is temporarily closed so there is no take out food available. 1 South Arbor Road, Aberdeen, WA 9820 Submitted by Kim Roberts

Wheel house - phone ahead for to go, or Delivery, Wheelhouse is opened for take-out & deliveries within a 10-mile radius from 11am-7pm, 7 days a week. 1800 WA-105, Grayland, WA 98547 (360) 268-7154 Submitted by
Quinault River Inn - Open for essential workers 8 RIVER DRIVE 850.288.2237 Submitted by Angela Sowards
GHS Sponsored Advertisement Below
GHS Sponsored Advertisement Below
Business and information submission form