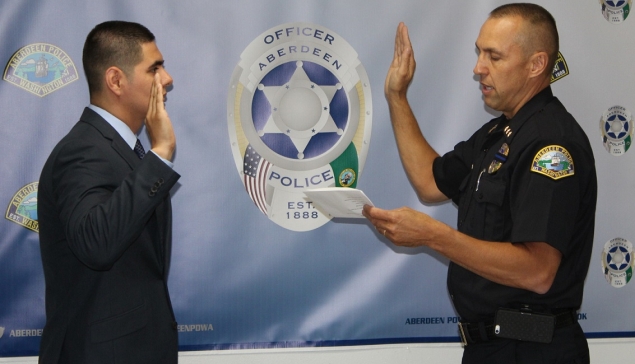 Aberdeen Police Chief Shumate only on the job for a week has now had a chance to swear in his first new officer, Jesus Martinez-Lope on Monday, July 23rd.
More from Chief Shumate;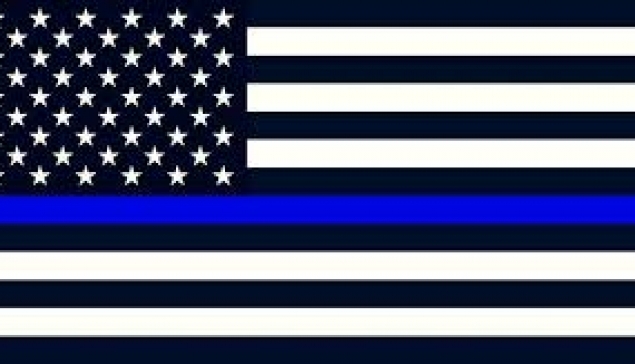 The Elma PoliceDepartmentn announced yesterday that they are hosting a Law Enforcement Memorial Ceremony on Wednesday, May 16 at 1 PM. The event co-insides with the National Law Enforcement Memorial Ceremony that takes place in Washington DC next week that draws in thousands of Law Enforcement Officers from all of the world to include some of our own local officers that attend every year.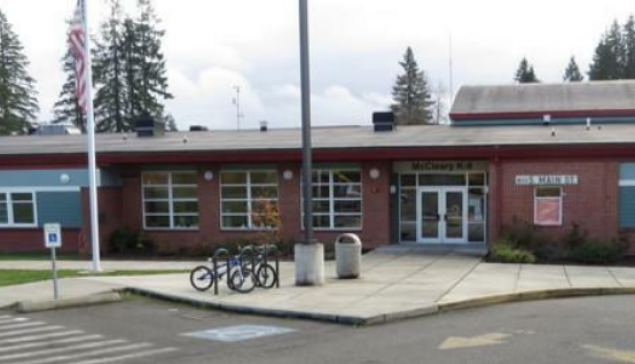 While we didn't know this was a thing, but what a cool project. Local Brandy Ross running for Mrs. Washington pageant doing a project to help local McCleary Schools become better than they already are. Check this out.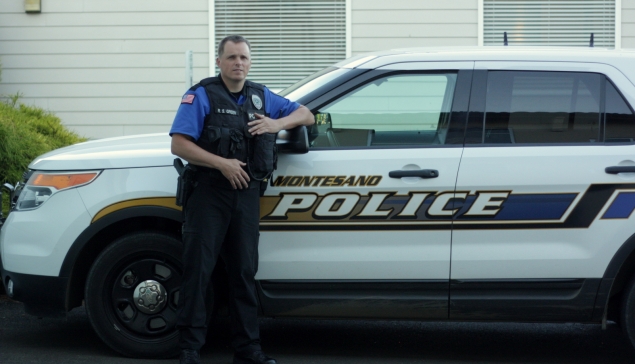 Montesano Police Officer Shane Green signed off duty yesterday July 1st for the last time at 6:03 PM as he retires after 30 years of service. Grays Harbor Scanner wants to congratulations and good luck with future endeavors. Below is his last transmission.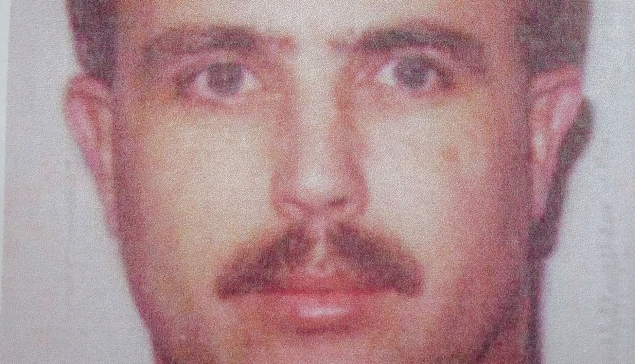 20 years ago today, a time when D.A.R.E. was still a thing, when surf rescue was still program in Ocean Shores, on this day, the Ocean Shores Police Department remembers Lt. James Davis. He died in the line of duty on a surf rescue, twenty-years ago today.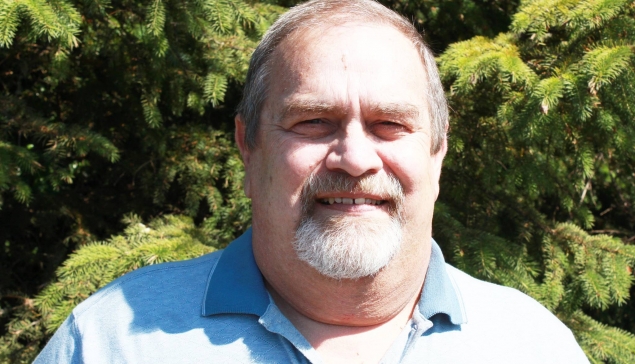 The Ocean Shores Police Department is sad to announce the death of City Council Member Robert Crumpacker.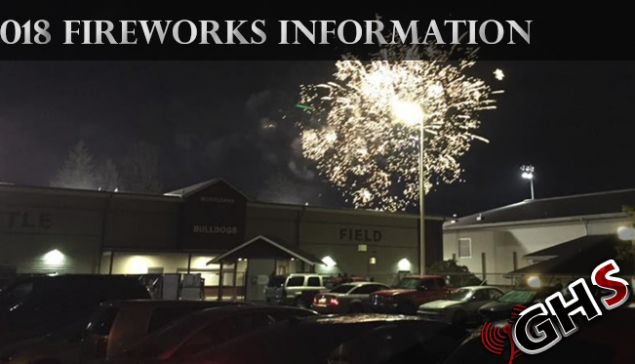 By now you probably do not care if those fireworks are legal or not, you bought something cool to light off on the 4th and that is that. But in case you are still wondering, are these things legal the WA State Fire Marshals Office has sent out this informational piece to help you out.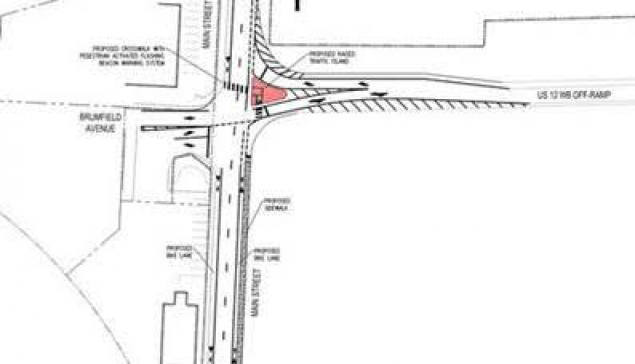 The citizens of Montesano won a huge victory when it was announced this past weekend on Montesano City Councilman Dan Wood's Social Media Fan Page that Mayor Vinni Samuels announced that there will be no roundabout in Montesano.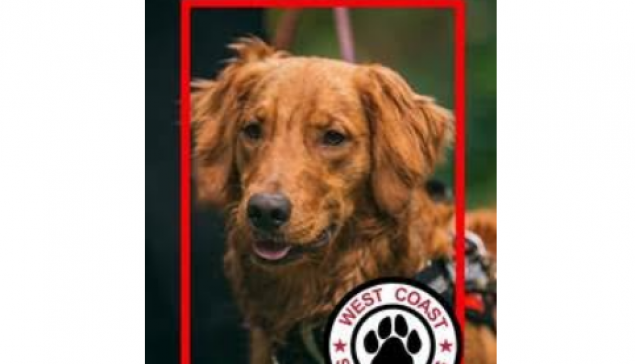 Earlier this week The Grays Harbor Sheriff's office assisted the Quinault Indian Nation on a search for a missing man in the Amanda Park area of the county. Search dogs and ground searchers were requested to assist. Search dog "Duey" and his handler Shay Jones arrived and found the missing man about 15 minutes after their arrival. It was his first mission!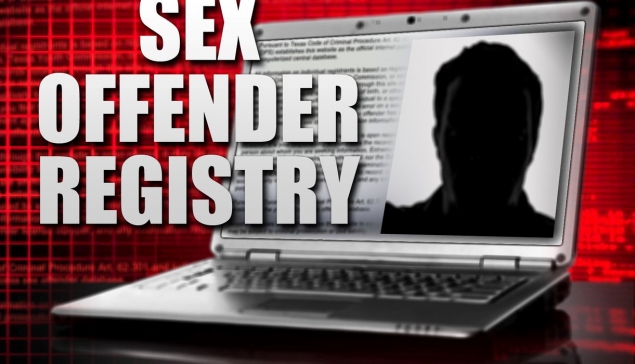 The Aberdeen Police Department put out several sex offender notification bulletins today April 16th, 2018. We have all of these bulletins posted below. To see all of the information click on the image to make bigger.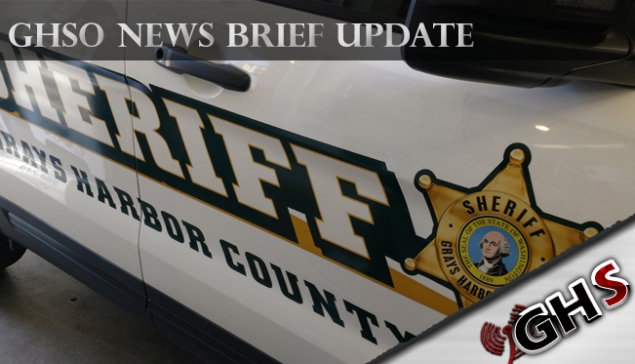 The Grays Harbor County Sheriffs Office posted a warning to the community Friday afternoon that they are investigating several contacts made in their name to businesses locally. This was not in an official press release, but this is what we have from that post.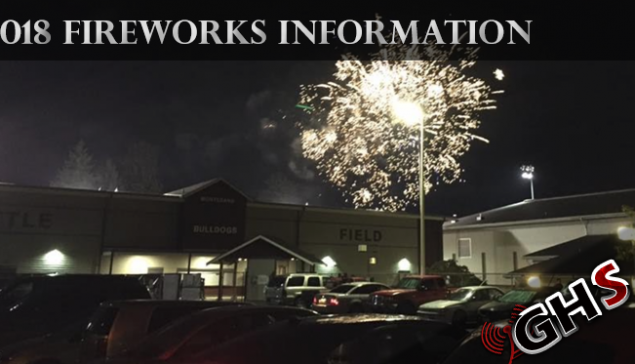 Every year we post the most updated information that is posted to the Washington State Fire Marshals Office in regards to fireworks. This is always a huge controversy as some feel that fireworks should be banned altogether, and then some who enjoy the freedom of being able to celebrate the 4th with a bang. GHS is not here to be the arguing point of what is and what is not right, but we have the information here to what is allowed and what is not.

During the outage, PUD crews will replace a span of overhead wire providing power to the impacted area.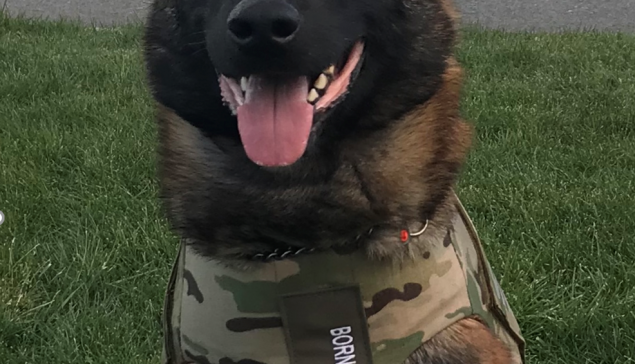 Grays Harbor County Sheriff's Office K9 Tango has received a bullet and stab protective vest thanks to a charitable donation from non-profit organization Vested Interest in K9s, Inc.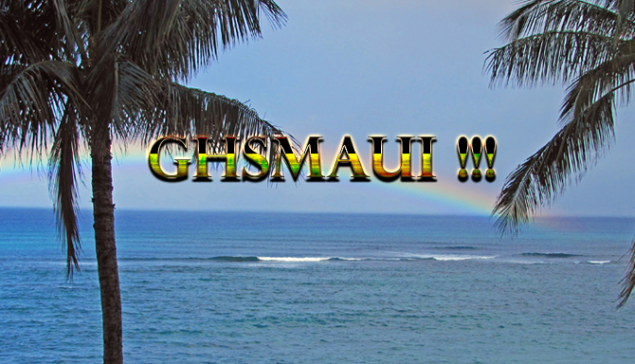 GHSMAUI !!! GHS Founder B made a huge announcement Saturday March 30th that is sure to bring some changes to the GHS page, but promises to try and keep it minimal. More at the article announcement.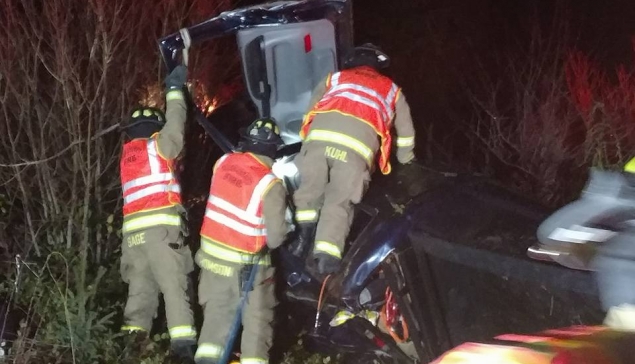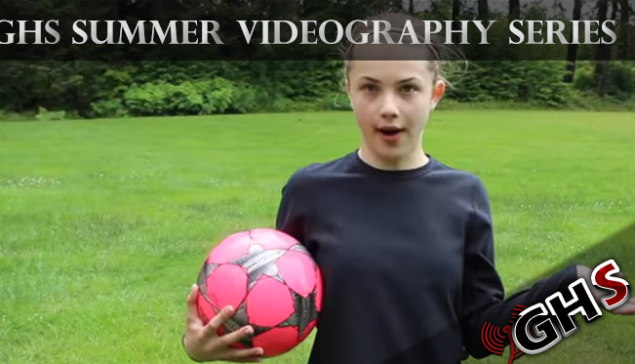 With summer fast approaching, better weather and kids getting out of School GHS is going to open up its video series 2018 project to the public. This is a great project for kids, teens and maybe some adults too.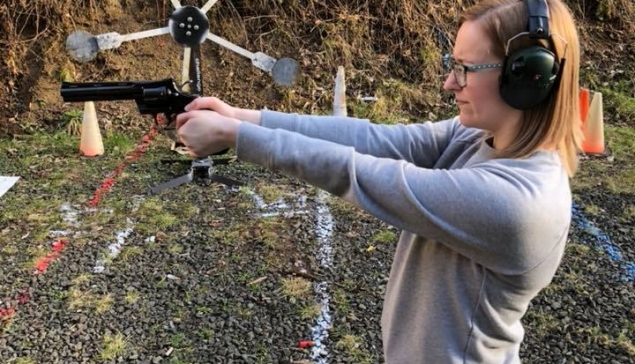 Grays Harbor Scanner received word of a great opportunity for others to have a chance to learn firearm safety. While the few scholarships available do not specify in this release that they are for teens, we would highly recommend that if you have a teen that is exposed to firearms that you consider that they take a firearms safety course. Heath with Willapa Firearms Training is a great guy, and you will learn a lot from him.