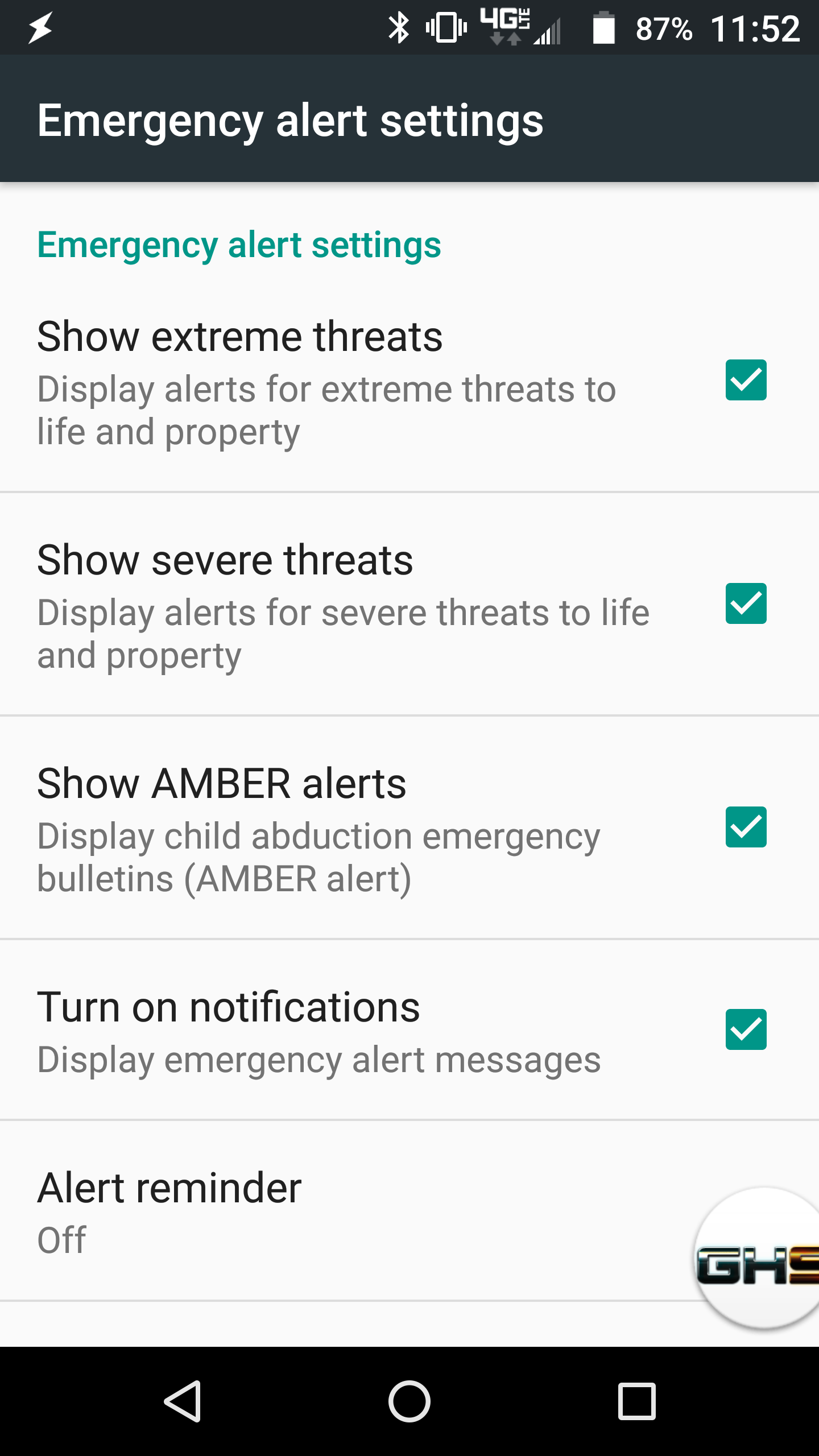 With all the talk about Tsunami Sirens this and Tsunami Sirens that we hear a lot of complaints about people not being able to hear the sirens. Well, that is most likely because the sirens are built to be heard outside. If you are inside, you are more likely not to hear them. In this article we are going to cover something really important that your cell phone already has the capability of doing that keeps you alerted to emergency alerts like a tsunami alert.
Now I know you are shaking your head thinking that a cell phone alert is not going to be accurate, or help you know what is going on in a time of emergency. I can attest that it does work and that it is effective. I myself, have been in an area several times where there have been tsunami alerts posted and transmitted to cell phones, as well as flash floods and amber alerts. So let's cover how to do this and check that your phone is set up.
Android Cell Phones
Not all phones are the same, one quick way to do this and we found that Samsung phones do this easiest. Go into settings and with the search magnifying glass click that and search got the word "emergency" and emergency alerts should pop up.
So let's cover android cell phones first, I know Android operating systems.
1. Go to your settings (gear icon)
2. Under Wireless & Networks (first top options) scroll down to the 3 little dots that say "More" Click on that
3. Go to Emergency Alerts
4. You will see a screen that says there are no active alerts, in the upper right corner there are 3 little verticle dots. Click on that and choose the settings.
Now you can set the alerts you want to get including test alerts that are sent out.
Setting the alerts properly on your phone can get you information that you may need to stay safe in a time of emergencies giving you early warnings.
iPhones -
I do not have an iphone, so I pulled this off of the internet. If someone has more updated instructions please feel free to contact us and I will update this.
Tap the Settings app to open it
Tap Notifications (in some versions of the iOS, this menu is also called​ Notification Center)
Scroll to the very bottom of the screen and find the section labeled Government Alerts. Both AMBER and Emergency Alerts are set to On/green by default.
To turn on/off AMBER Alerts, move its slider to Off/white
To turn on/off Emergency Alerts, move its slider to Off/white.