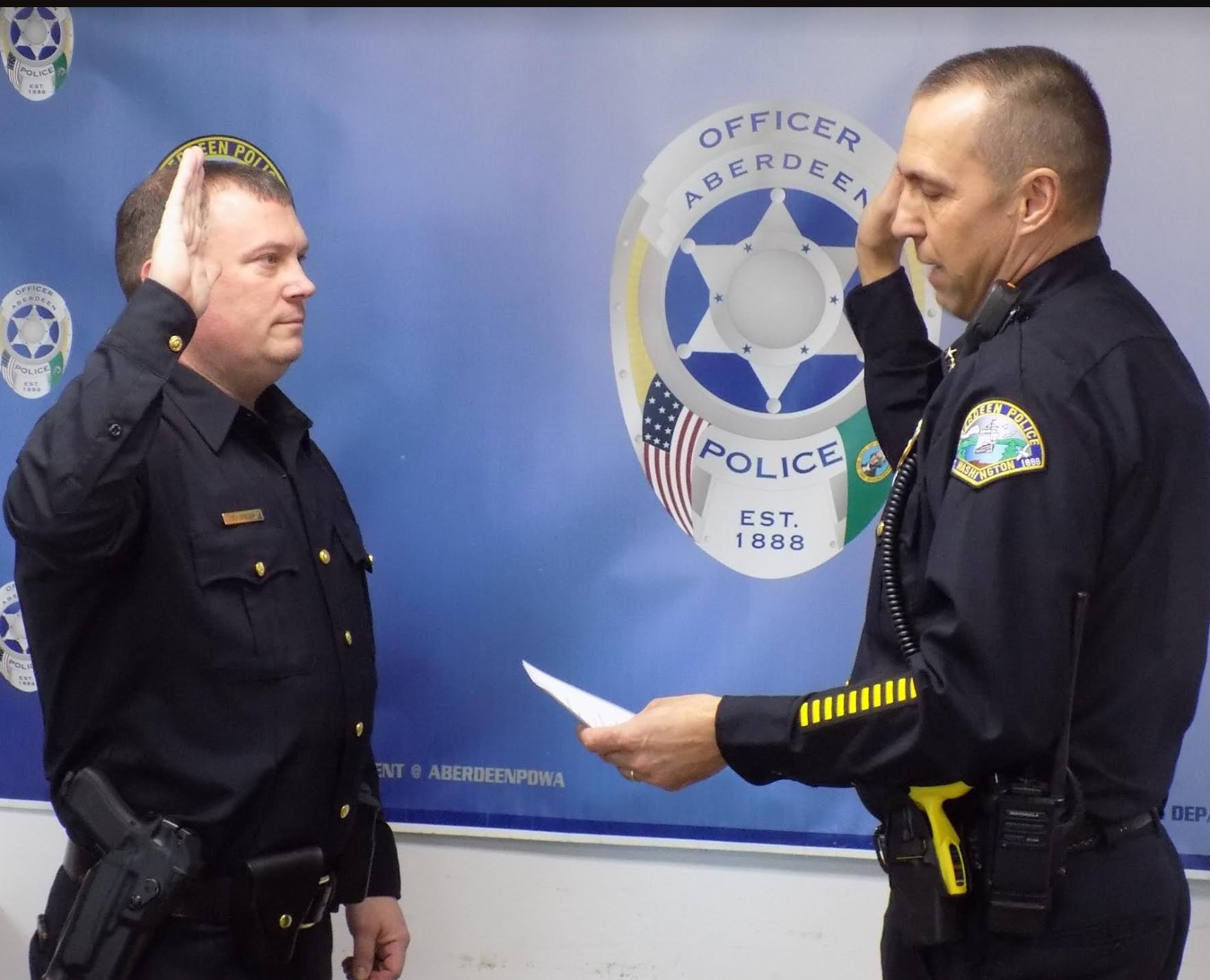 Aberdeen Police Chief Shumate announced the promotion of Lt. Dale Green to the position of Police Commander effective March 1, 2020. Commander Green was raised on Grays Harbor, graduating from Montesano High School in 1994 and Grays Harbor College in 1996. Commander Green went on to receive his Bachelor's degree from Washington State University in 2004.
Commander Green first came to the Aberdeen Police Department in 1993 as a Policer Explorer. He served in this capacity from 17-21 years of age. On January 13, 1997, Commander Green was hired by former Police Chief Bob Maxfield as a police officer for the City of Aberdeen.
Over the years, Commander Green served in several capacities to include: Explorer Advisory, K9 handler with his partner Aron, a Field Training Officer, member of the Crisis Response Unit and Force Training Unit, among other duties. Commander Green was promoted to Corporal in 2009, Patrol Lieutenant in 2015, and now Police Commander.
The position Commander Green fills came from the retirement of Captain Dave Johnson in March of 2019. Commander Green will have oversight of the Criminal Division comprising of officers and detectives with the Patrol Division and Investigations Unit. Commander Green will also help facilitate the restart of our Pro-Act team as well as the narcotics K9 unit that will come on later this year.
Shumate said "Deputy Chief Jay Staten and I are excited to be bringing Commander Green on to this very important role. He is a highly respected and hardworking law enforcement officer. He will continue to serve Aberdeen proudly".