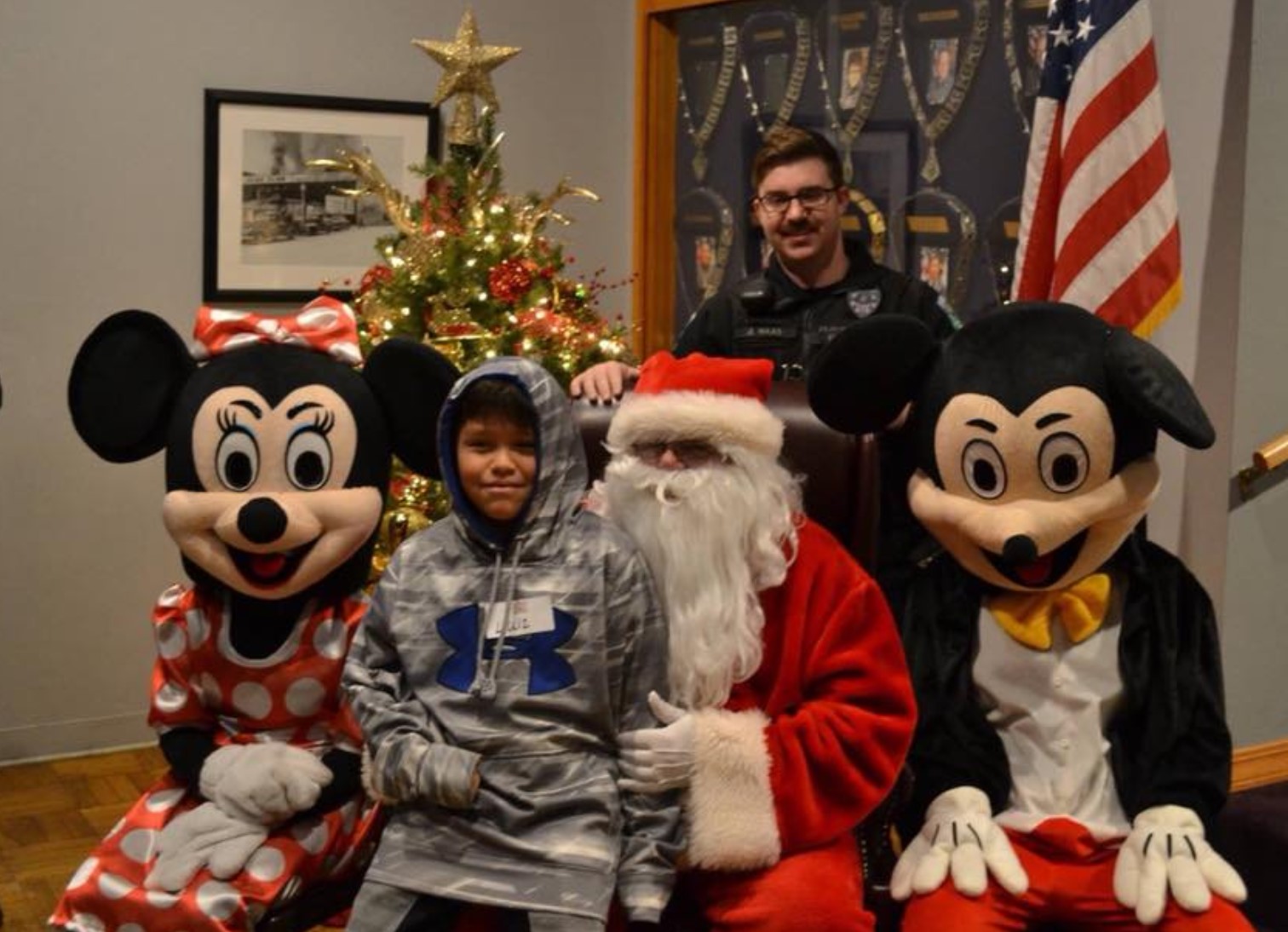 File photo, Raymond Police Department 2017
Did you know that Pacific County has 2 Shop With A Cop programs? Pacific County has an interesting geography when it comes to its residents. One density-based area is the Long Beach Area and then there is the County seat in Raymond. There is no big retailer when it comes to putting out donations so local and small businesses come together to help children in this county.
This Saturday the 14th is the Shop With a Cop out of the Willapa Harbor Raymond area and they have 24 kids that will get to participate in shop with a cop. The program is partnered with Pacific County Sheriff's Office, Raymond Police, South Bend Police, Shoalwater Bay Police, Washington Department of Fish & Wildlife, Washington State Parks and Washington State Patrol.
Michelle Layman who helped start the program 11 years ago after watching how much fun the kids, officers and her Husband an officer with Cosmopolis Police Department in Grays Harbor County enjoyed this holiday experience says "I'm so proud to be a part of this program"

The event is graciously sponsored by Weyerhaeuser, Dennis Company, The Ladies of the Elks and numerous generous community members.

The kids are treated to breakfast at the Elks and then take the long ride through downtown Raymond to Dennis Company where they get to spend a $100 gift card. They also get sent home with a stocking full of goodies, a wrapped gift, and a gift card to Pioneer Grocery.