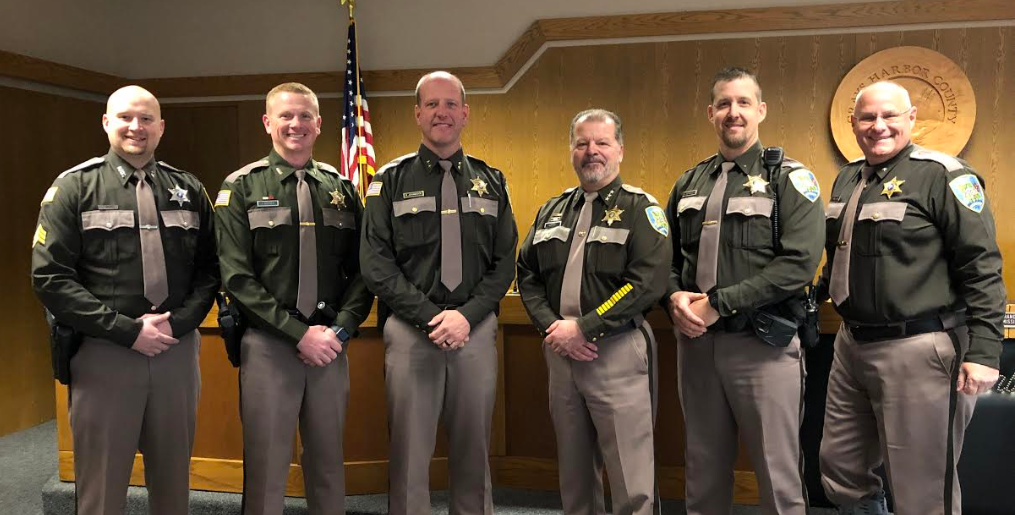 Pictured from left to right: Sergeant Jeremy Holmes, Lieutenant Jason Wecker, Undersheriff Brad Johansson, Sheriff Rick Scott, Chief Criminal Deputy Kevin Schrader and Chief Civil Deputy Darrin Wallace.
After a large round of retirements, this past year 4 deputies were promoted to higher positions this past week in the Grays Harbor Sheriff's Office. Undersheriff Brad Johansson said that on Monday Sheriff Rick Scott promoted four deputies total.
Jeremy Holmes was promoted to the position of patrol sergeant. Jason Wecker was promoted to the position of patrol lieutenant. Darrin Wallace was promoted to chief civil deputy and Kevin Schrader was promoted to chief criminal deputy.