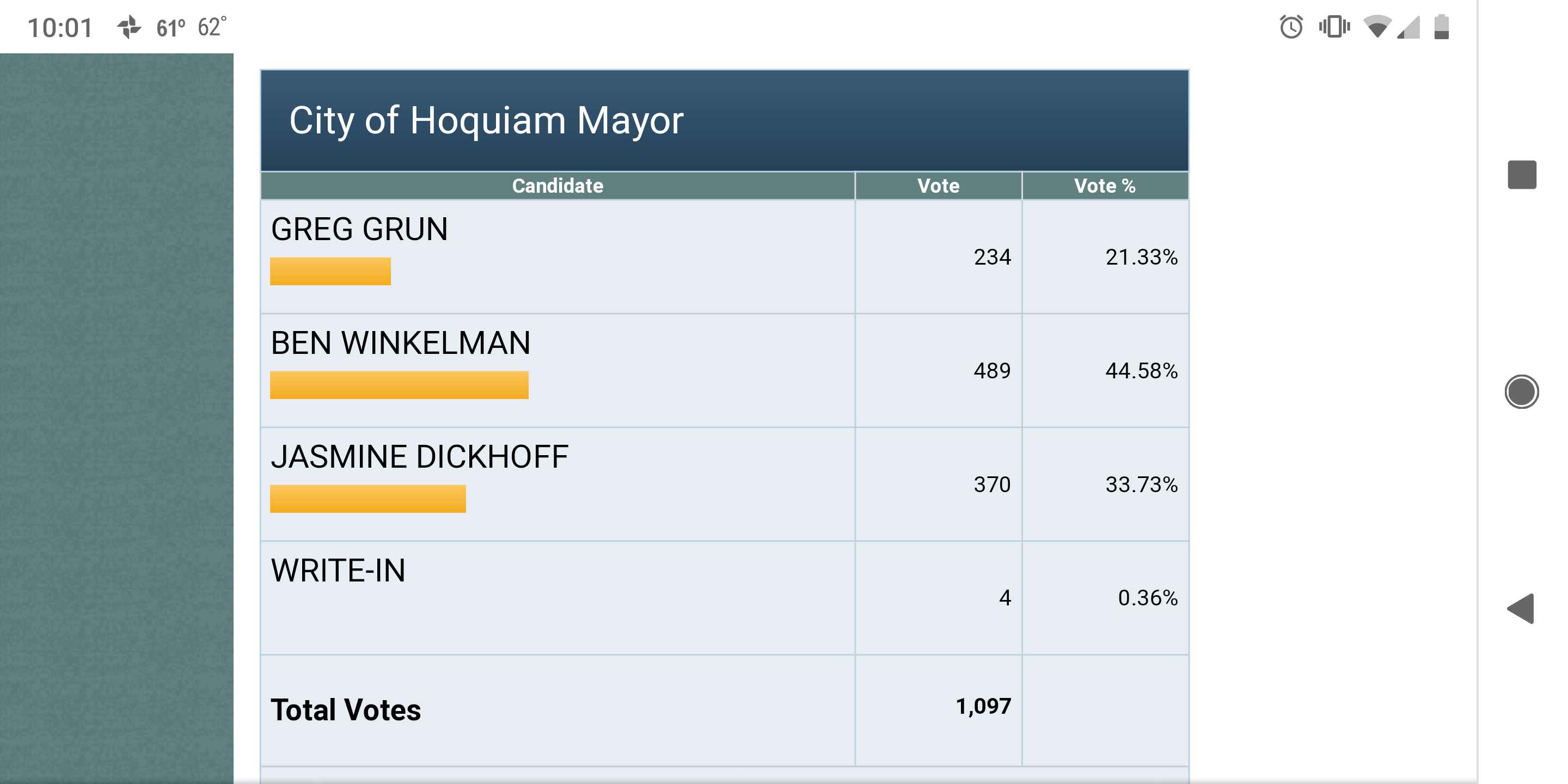 Ben Winkelman took the lead numbers in the first count on the general election for Hoquiam Mayor on Tuesday, August 6th. Current Mayor Dickhoff running for another term was trailing behind in second place of 3 local leaders that were running for the position.
Ben had a chance to meet with Greg Grun who was 3rd in the poll numbers leaving Winkelman and Dickhoff to run against each other in the November elections. Here is what he had to say about the conversation with Greg
Today, I talked to Greg Grun briefly while he was at work.
Greg sat in a nice position in the primary election because no matter the outcome he was either going to continue on in his current role as councilperson or as the mayor.
We discussed some common goals and that I look forward to working with him in the years to come.
Greg's experience on the council and participation over the years is a great asset to have on the council.
I must say, I had a great time hosting the National Night Out Party at my house last night and really look forward to working on making Hometown Hoquiam the best it can be. The next few months of campaigning will be tough as they always are, but I am excited about the opportunity to work for you as the next Mayor of Hoquiam.
Thank you in advance for your continued support. #HometownHoquiam